ULTRA Light and resistant sole
We chose a "commando" sole, ultra lightweight made of TPU. This material is very resistant and super flexible. Our Bateau shoe is as light as a feather to ensure you are always sure footed!  
The Bateau shoe
Neutral colours, a commando sole and always made from carefully selected Italian calf leathers, it will soon be difficult to live without them!! 
Pied de Biche signature touch
It is the skillful combination of different materials and colours that define Pied de Biche's DNA. It gives a refreshing little touch of fantasy to this great classic!
Styling tips
The Bateau shoe can both beautifully be worn with chinos and a linen shirt for a preppy look, as well as be paired for a more casual look with jeans and a stripy top. Regardless of your favourite style, they will be the perfect accessory to perk up an outfit that might otherwise have been a tad boring! Do not doubt, you won't go without all summer!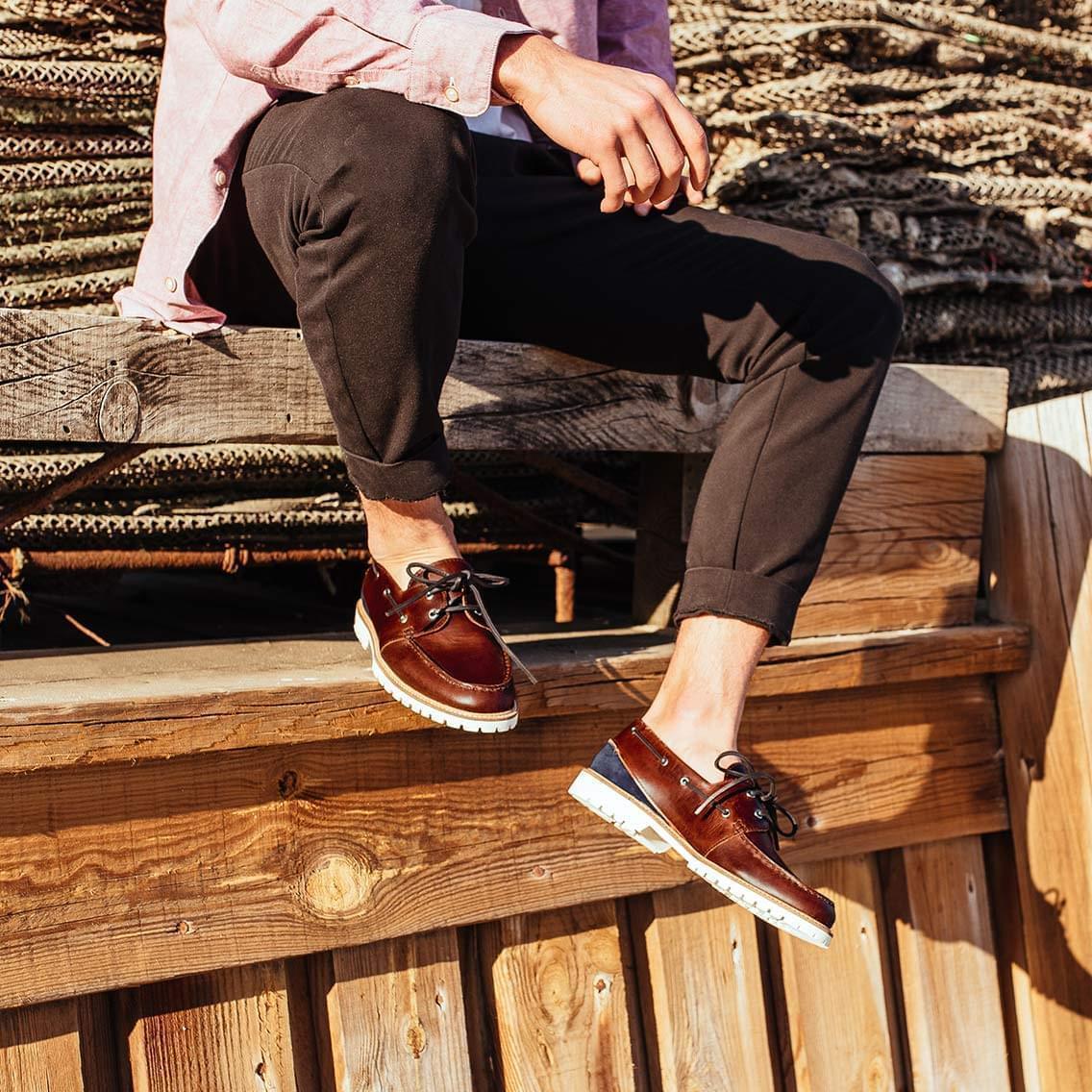 Back to top