Chelsea Boots
Best-seller since 2015, our Chelsea boots will seduce you with its timeless and elegant style.  After Queen Victoria and the Beatles, its your turn to adopt them!
We gave our Chelsea a special touch : lower, thiner, and subtly colored. Always looking for the highest quality, every hides have been strictly selected in Northern Italy, and manufactured in Porto, Portugal. The leather sole is Blake assemblied, to ensure finesse and flexibility. Pied de Biche Chelsea boots can be easily recognized by their contrasting side elastic and back upper, and the hot-stamped Biche logo.
Pied de Biche adventure began with a pair of Chelsea boots.
Our French brand wanted to reinvent shoemaking, by offering high-end yet accessible pairs of shoes. Creating classic models with a touch of originality: this is what our DNA is made of.

Our leather Chelsea boots for men became our flagship product, timeless and elegant! Designed in Paris and produced in Porto, European capital city of shoemaking, every detail of these ankle boots is thought.
We work with craftsmen considering not only shoe technicity but also finishing touches and assembly.
Our leathers are carefully selected in Northern Italy, to ensure the highest quality possible. Lined in full calf leather and assembly in Blake stitch, our Chelsea boots for men are both supple and resistant!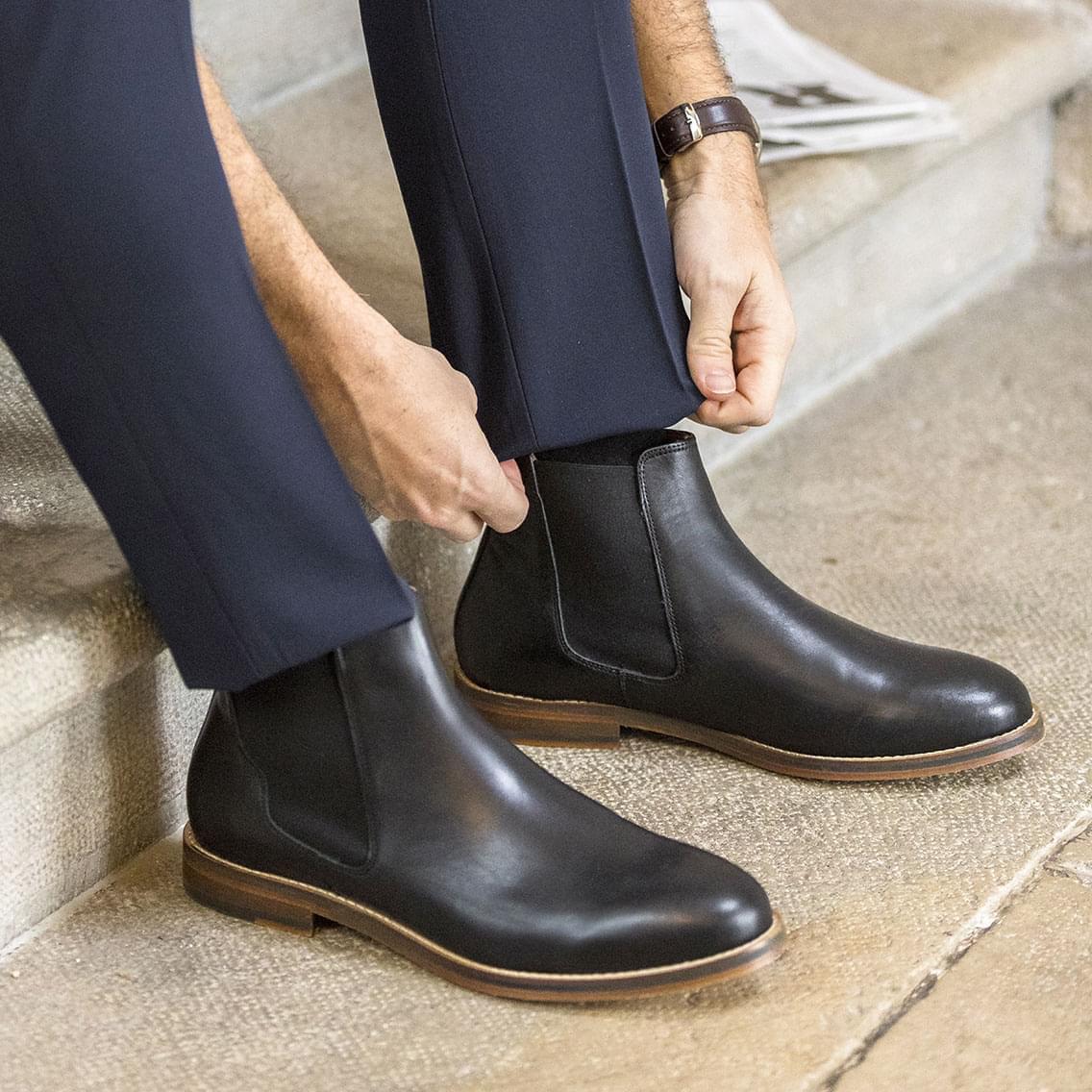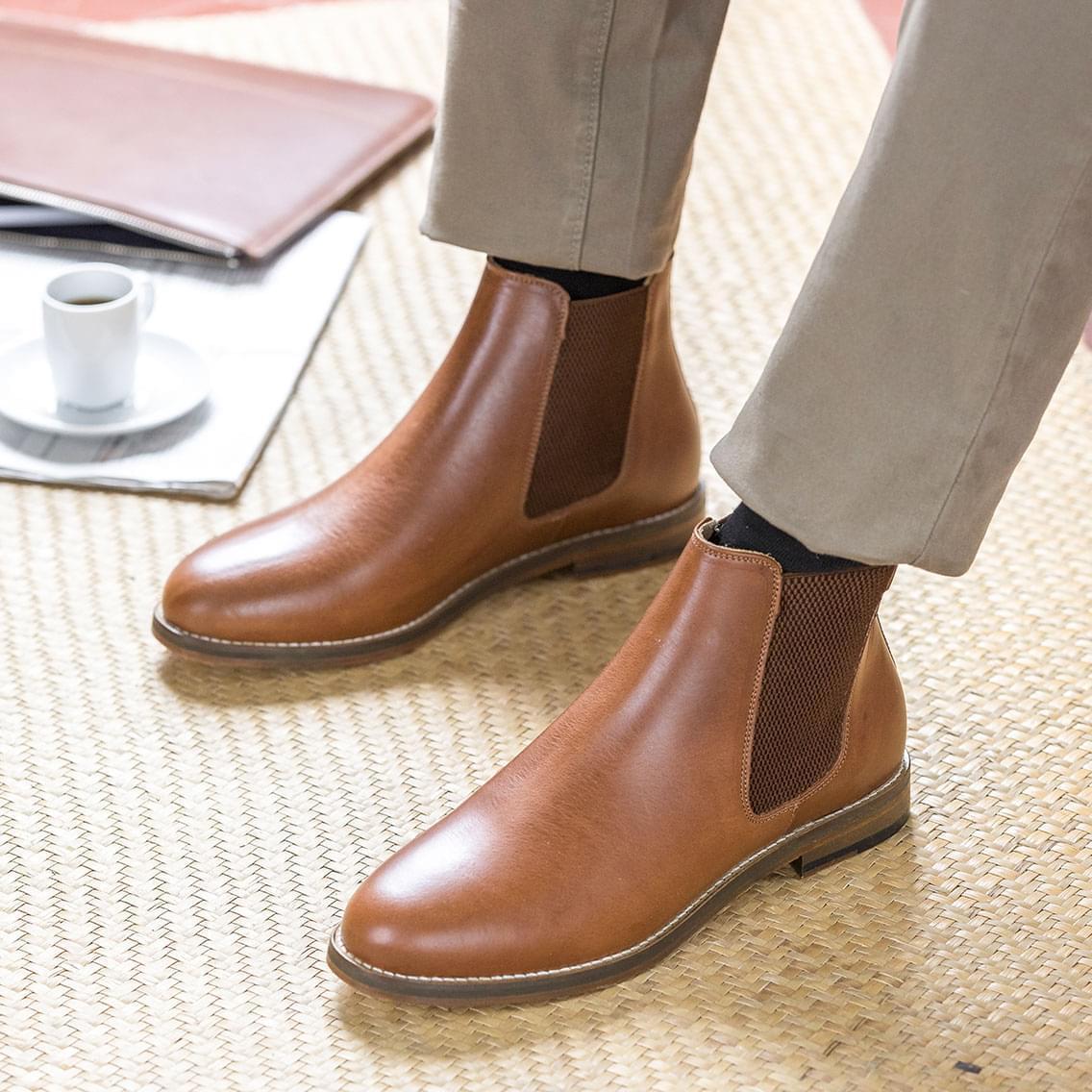 Our rising boots are made with suede, smooth or pull-up leather, subtly colored to highlight your outfits. Our pull-up leathers are particularly known and appreciated for their recognizable patina.
Black, Tan, Havana or Burgundy, Pied de Biche Chelsea Boots all have contrasting back yokes and side elastics.

Lower and thinner than usual ankle boots, our Chelsea boots are the perfect city shoes for men! Versatile, they will match with both formal outfits or jeans. Comfortable, easy to pull-on and off, our Chelsea boots are likely to become the essential of your wardrobes!
To expand the lifespan of your boots, we recommend you put shoe trees inside when not wearing them.
Our Chelsea boots also exist for Women, flat or with heels.
With Pied de Biche, quality is a luxury that you can get !