Our Combat boots
Made of smooth leather and suede, our Combats boots will add a touch of style and character to your outfit. The carefully selected raw materials and attention to detail will guarantee both comfort and longevity, your shoes will last for a long time.
Quality is a luxury that you can now afford with Pied de Biche. It will become the classic of your wardrobe.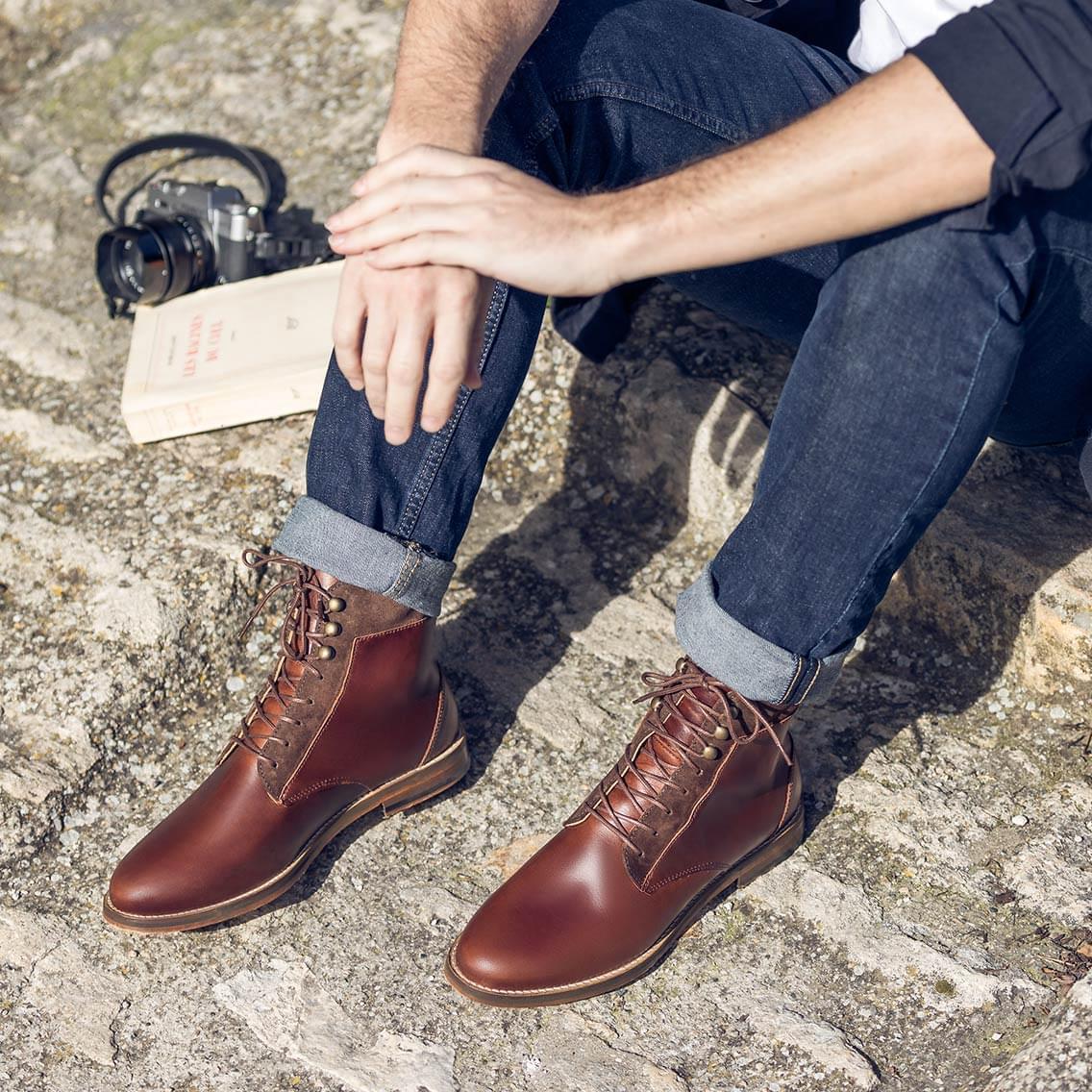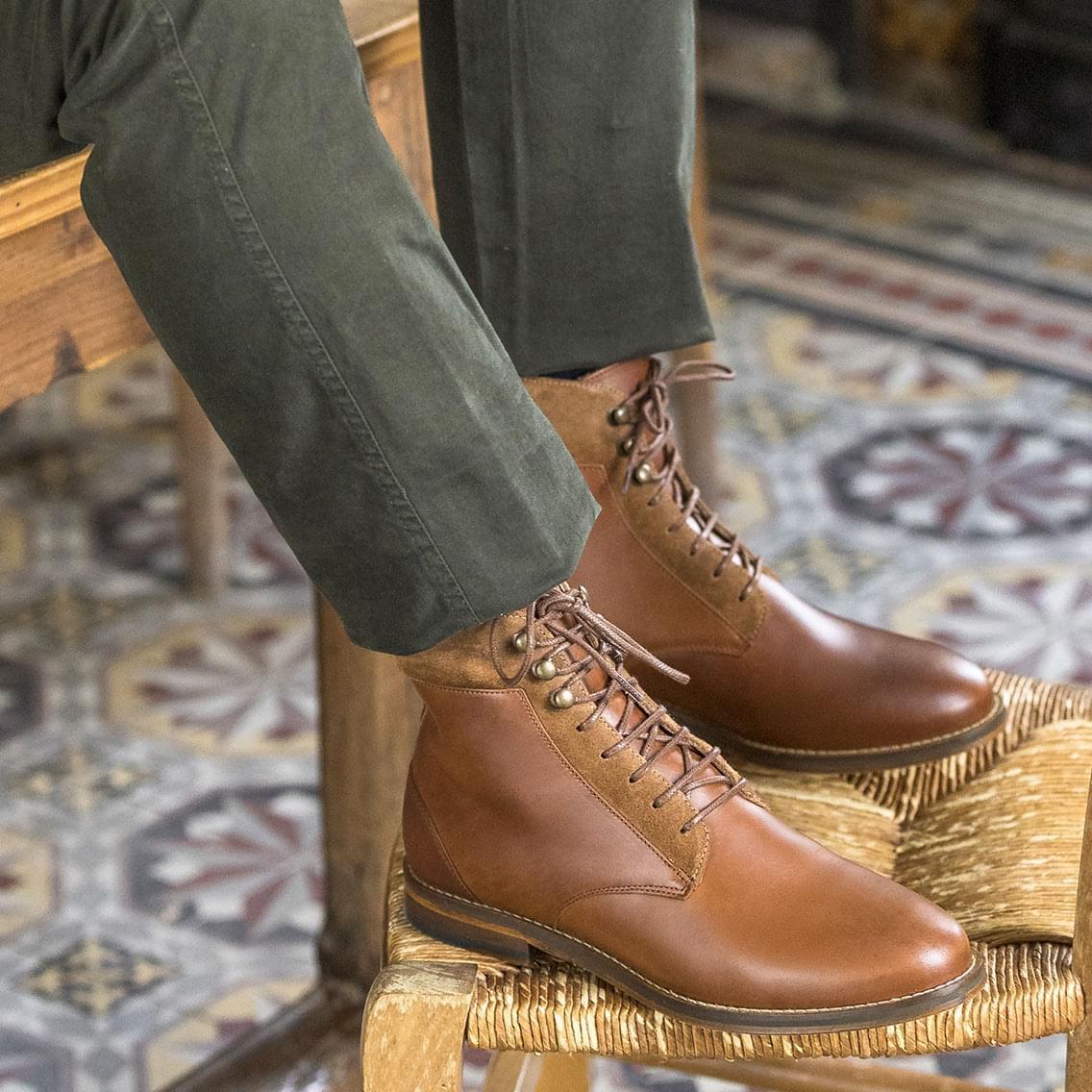 Pied de Biche signature touch
It is the skillful combination of different materials and earthy colours that define Pied de Biche's DNA. It gives a refreshing little touch of fantasy to this great classic!
Styling tip
Easy to mix and match, they will be perfect for a casual chic look. Chinos, jeans or fine wool trousers, you can't go wrong!
They will bring a real classy finish-vibe to your look.