This year, we sought of a new challenge: revisiting Men's Combat boots. We wanted to make it sophisticated while keeping its original spirit.
A year after our first draft, and 6 prototypes later, we eventually created a modern and high-end version of this mythic item.
At first, Combat boots were made to isolate soldiers from mud, cold and humidity. Even if they deserted war zones to invade cities, our Combat boots for men kept all their technical features.
Always conscientious, our craftsmen work with shoemaking best know-how, to create highly qualitative leather boots for men.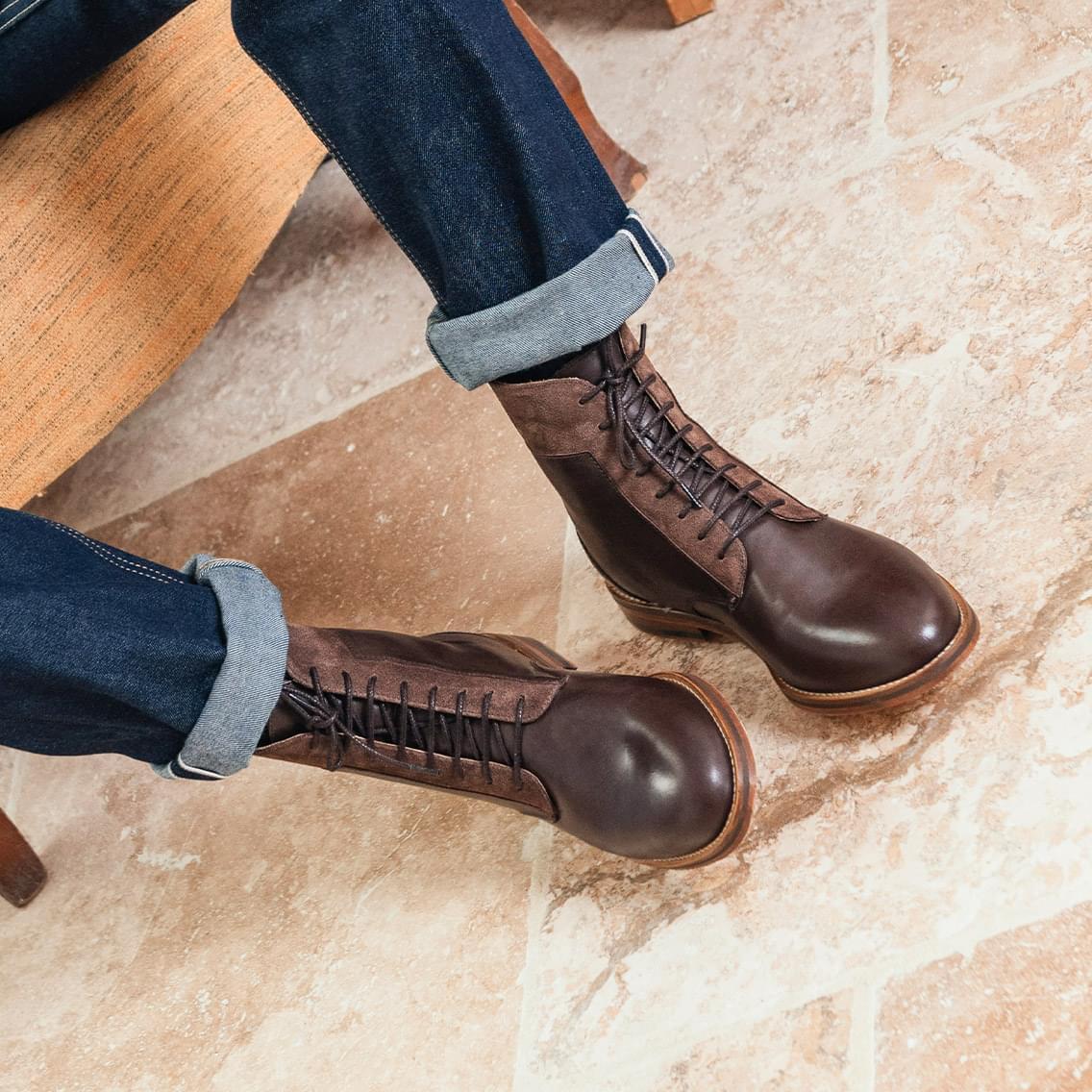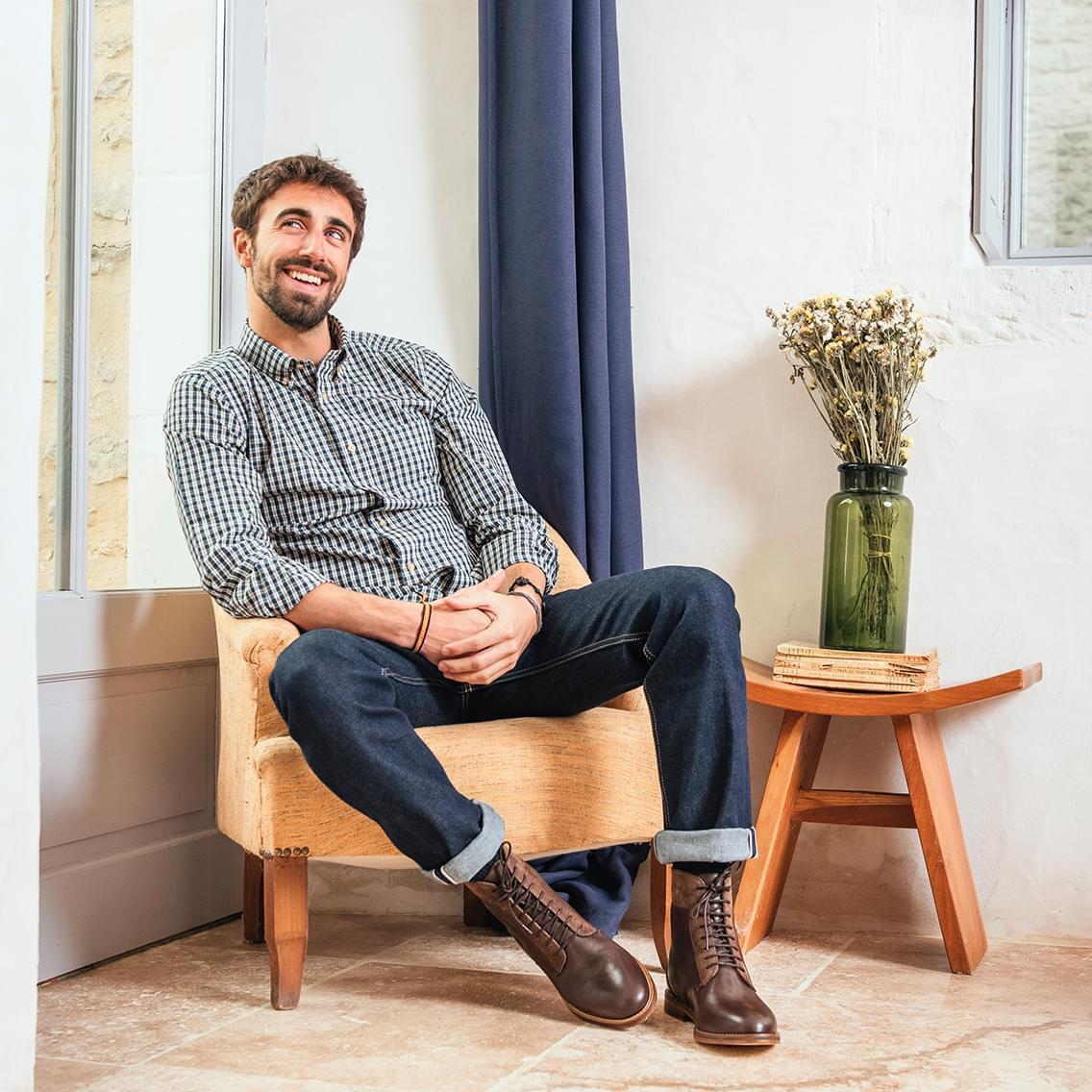 Whether it is suede, smooth or pull-up leather, our hides are carefully selected from calf leather in Northern Italy.
The lace-up rising upper helps maintain your ankle, while giving your outfit a nice touch of style!
Fully lined with calf leather, those city shoes for men are both luxurious and comfortable.
Our men's boots are bi-material, and vary from dark brown to tan thus matching Pied de Biche DNA.
Either elegant or casual, our Combat boots will become your daily basis!
To expand the lifespan of your leather shoes, we recommend you put shoe trees inside when not wearing them. It will absorb humidity and help maintain their original shape.
Our Combat boots for men enticed women so much that we created a feminine version of them, in both Black or Dark brown leather.