HOT-STAMPED LOGO
The little doe (Biche) is beautifully embossed, hot stamped in the leather, at the back of this model. Discreet, the doe will accompany you everywhere!
Our Combat boots for women have a particular story: it is the first time that men and women creations are fully identical. More than that, those shoes are born out of your needs and desires. When we released our masculine version, many of you asked for the feminine one. Here it is ! 
Originally, those lace-up boots were used to isolate soldiers from mud, cold or humidity.
Nowadays, they deserted war zones to invade cities and impart an original and androgynous touch to your outfits!
Designed in Paris and manufactured in Porto, Portugal, our womens' Combat boots sport an asserted style.
Always looking for the highest quality, we carefully selected our craftsmen for their precious know-how on leather work.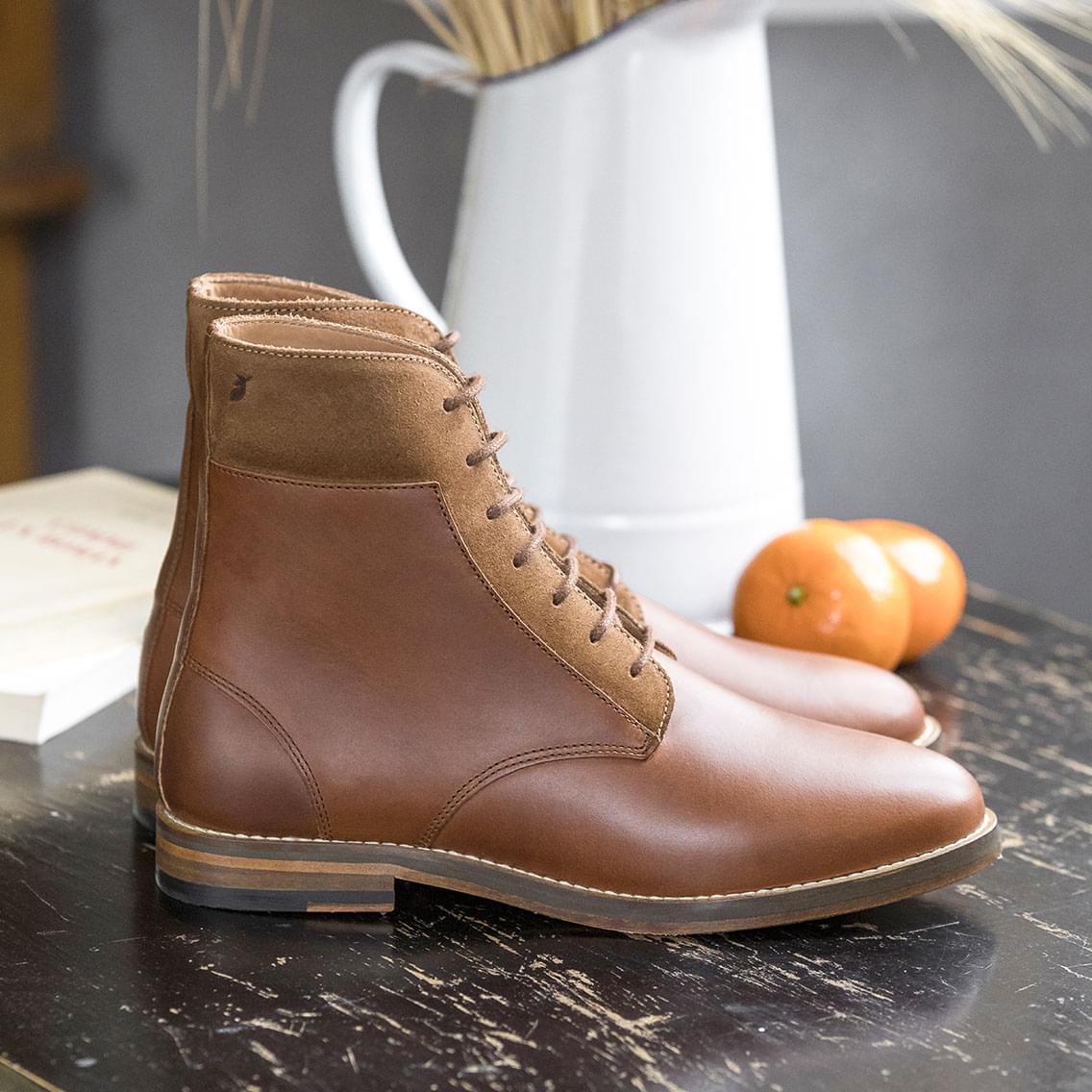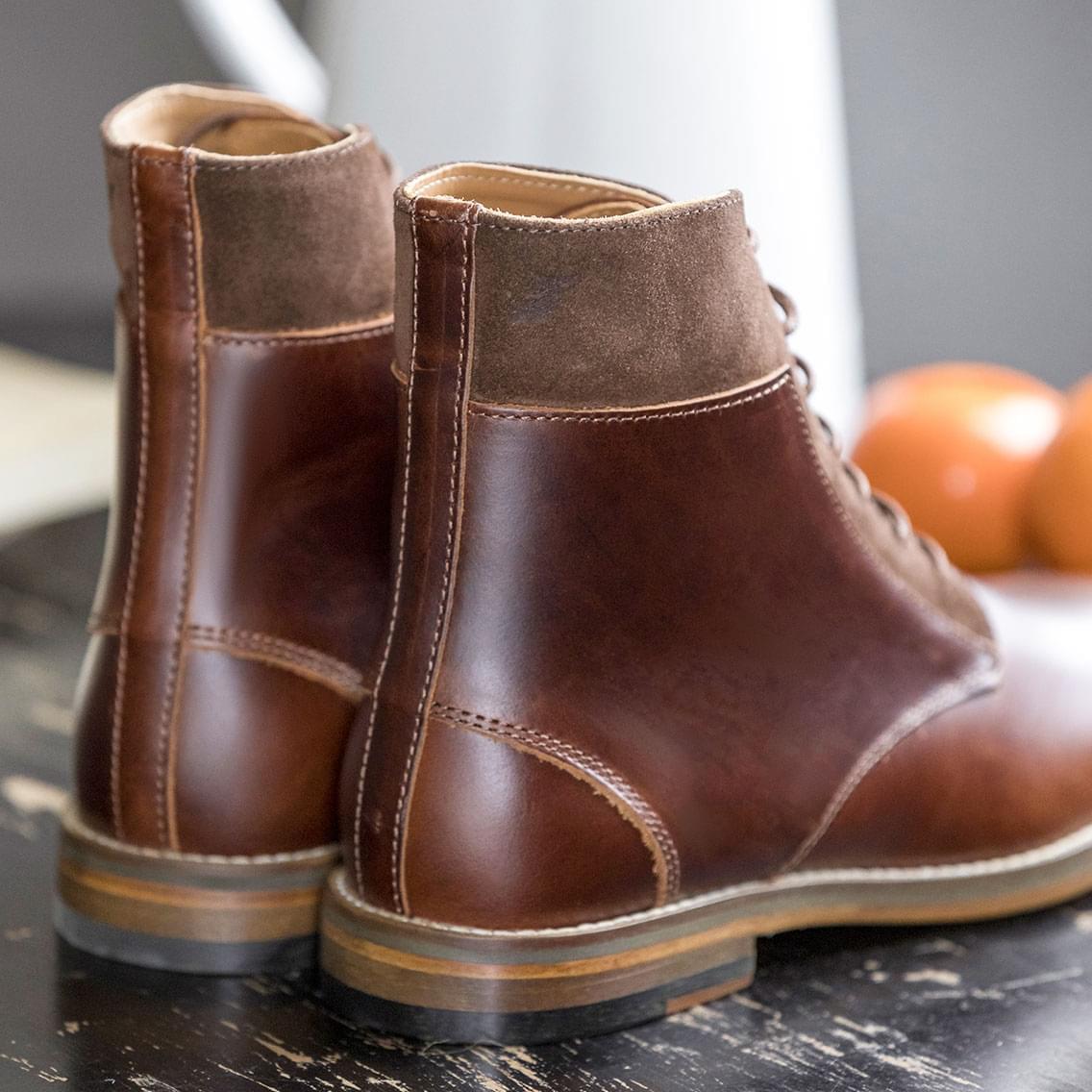 Pied de Biche wished to keep all their technical features: their genuine leather sole is strengthened with a rubber pad, to ensure better isolation. Resistant and comfortable, they are Blake stitched. Elegant, their rising and lace-up upper sharpen and sublime ankles.
Fully calf leather lined, our women's' Combat boots are bi material, adorned with deep and subtle hues. Suede gives character to smooth leather, either black or chocolate.
Styling tip
Worn with jeans, they impart an adventurous look. A little black dress? Here they are rock and sensual!
Perfect alternative to classic womens' ankle boots, our lace-up Combat boots will quickly become your daily basis!
Our Combat boots also exist for men!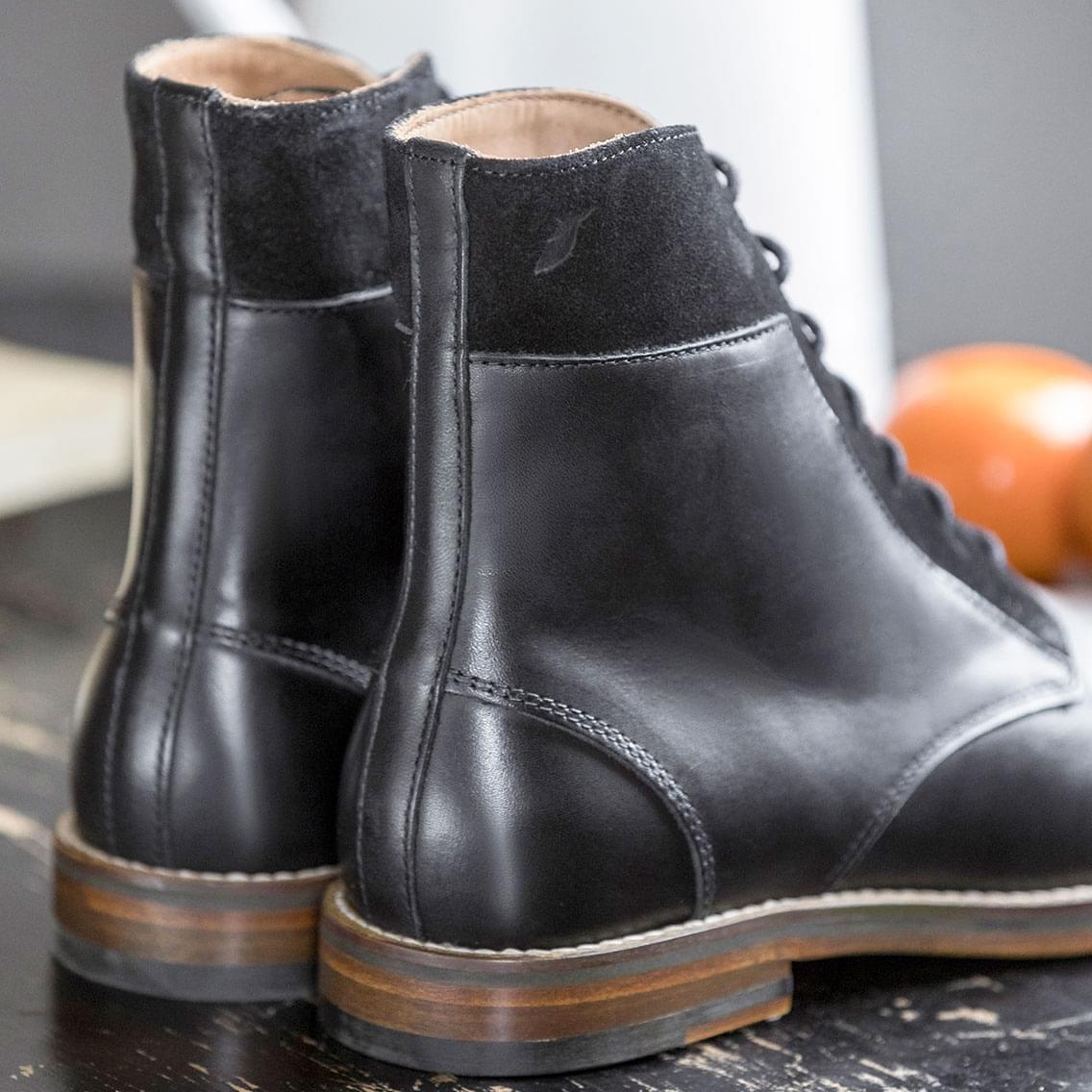 Back to top