190,00 €
Check availability in store
Pied de Biche - Montmartre
9 rue des Abbesses
75018
Paris
09 53 07 28 22
Out of stock
Pied de Biche - Marais
5 rue Commines
75003
Paris
09 50 70 64 86
Out of stock
Features

Combat boots in cognac smooth leather and suede
Calf leather from northern Italy
Full calf leather lining
Genuine leather sole
Blake stitch and studded heel
This pair is delivered with temporary pads, for you to enjoy it right after delivery ! 

Delivery

Learn more

Our Combat boots are standard sized. Order your usual shoe size!

Shoes care

We recommend waterproofing your shoes as soon as you receive them, and then regularly throughout their lifespan to repel dirt and water stains. This will optimize the lifespan and good condition of the leather. To clean-up and nourish your shoes, use Pied de Biche « Crème de soin » and apply it with a soft cloth.

To prevent your leather outsoles from premature damage, we recommend you ask your cobbler to fit pads on them, as soon as they are delivered. Your shoes will last longer as a result.
LEATHER SOLE, BLAKE STITCH 

The leather sole is attached to the upper by a Blake stitch. This technique guarantees both flexibility and finesse. Blake stitching also guarantees great longevity, since your cobbler is able to re-sole  your Chelsea boots. 
The soles of these Derbies shoes have an extra layer made out of  natural rubber to give the shoe a better thermal insulation, increased cushioning, as well as a lot of style!
Leather is also a naturally breathable material ,this is the reason why we chose it for our soles!
Our Combat Boots
Made of smooth leather and suede, our Combats boots will add a touch of style and character to your outfit. The carefully selected raw materials and attention to detail will guarantee both comfort and longevity, your shoes will last for a long time.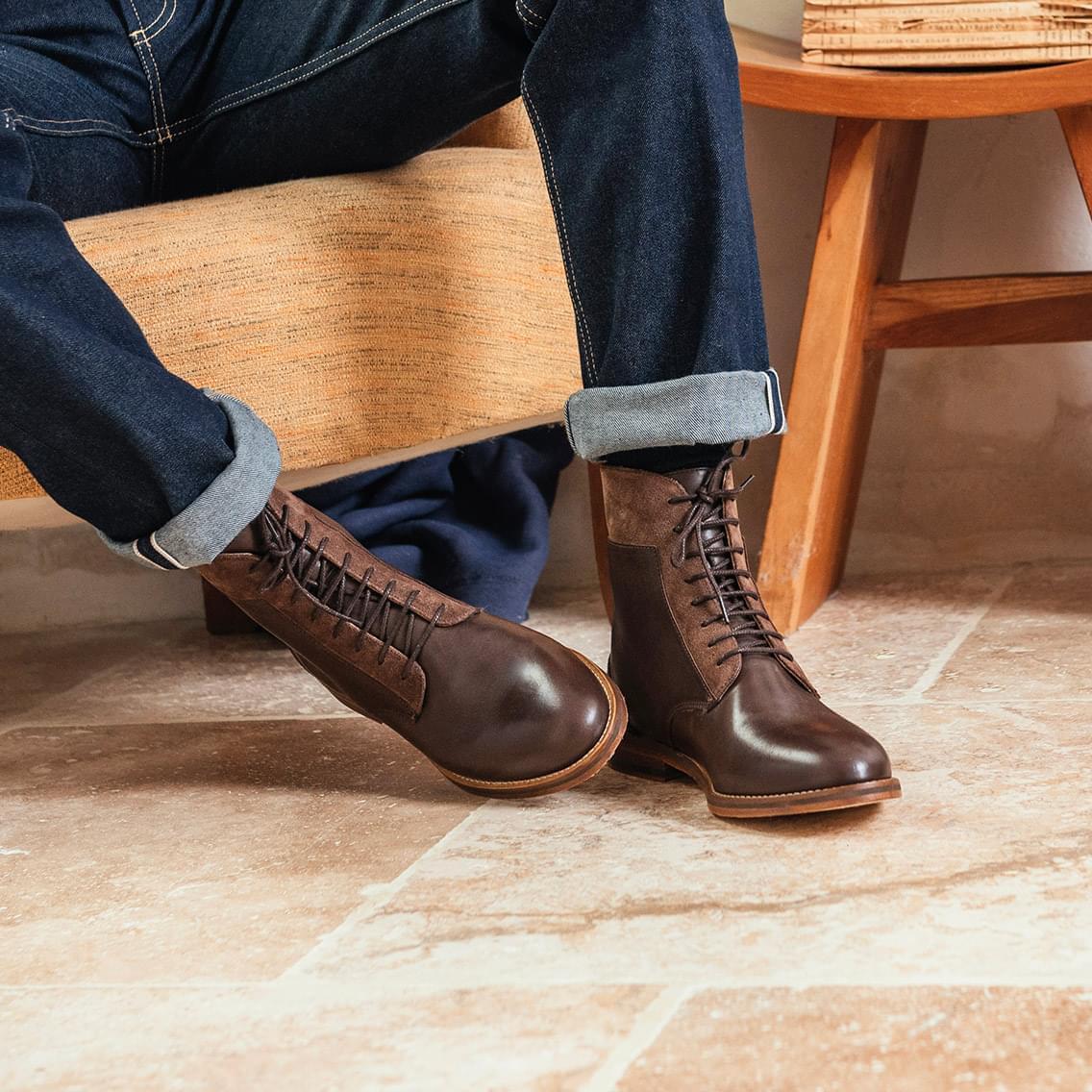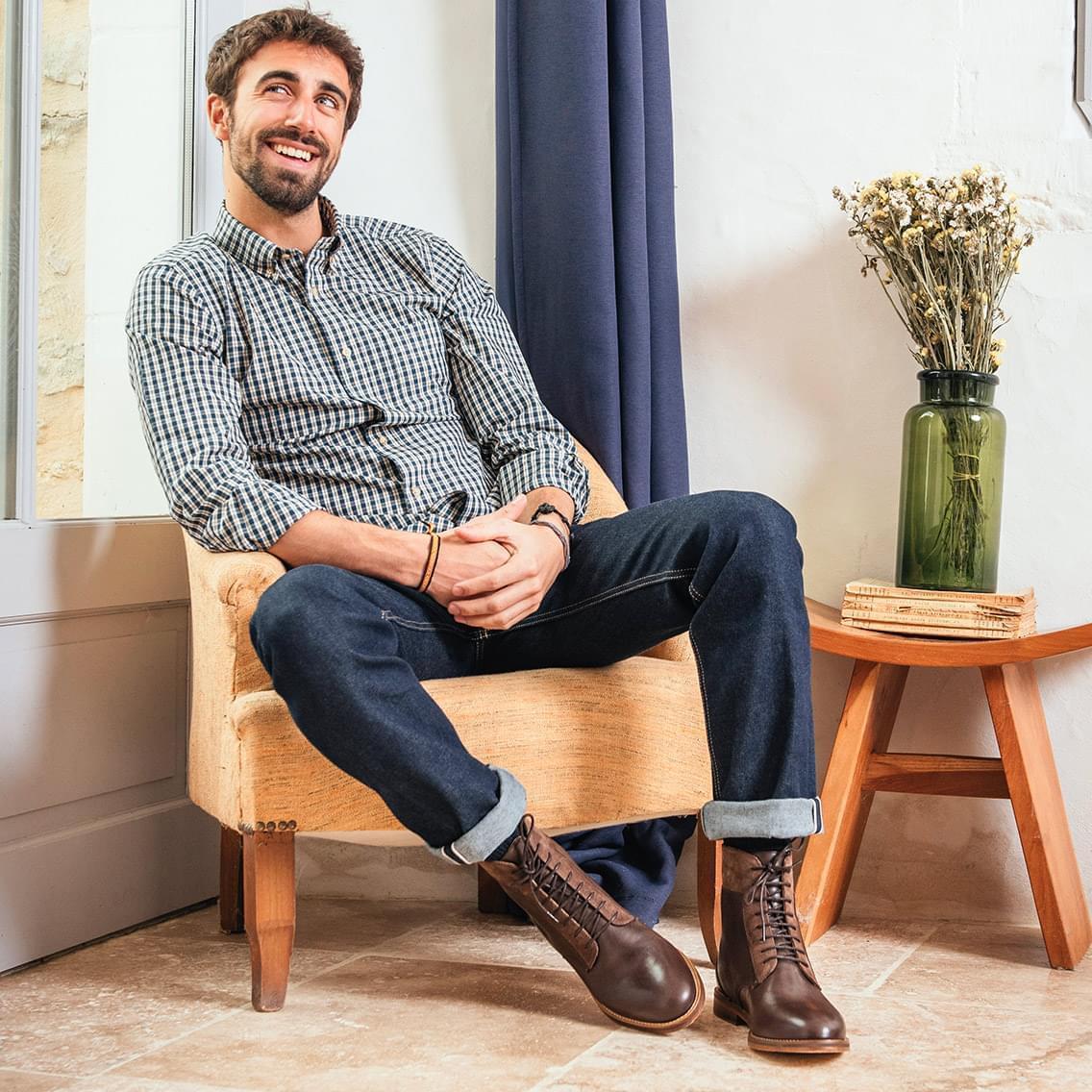 Pied de Biche signature touch
It is the skillful combination of different materials and colors that define Pied de Biche's DNA. It gives a refreshing little touch of fantasy to this great classic!
Styling tip
Easy to mix and match, they will be perfect for a casual chic look. Chinos, jeans or fine wool trousers, you can't go wrong!