Tonal stick
Normally contrasting, the very recognizable back stick is here for a delicately balanced derby!
Informal Derbies with buckle
It is the subtle combination of fabric and colours that tones down the masculine and formal look of these buckle Derbies. They have morphed into genuine ambassadors of a totally different feminine and casual style.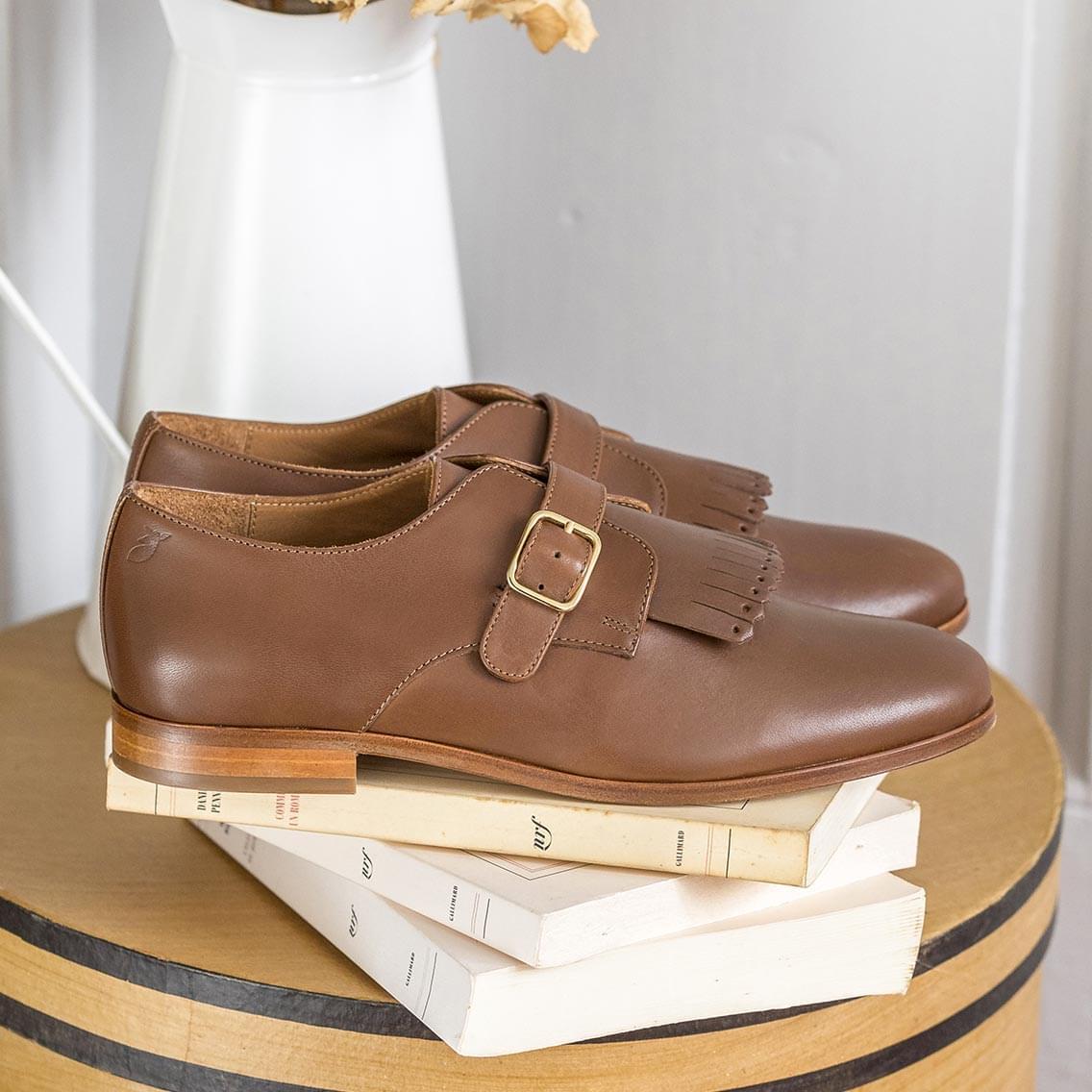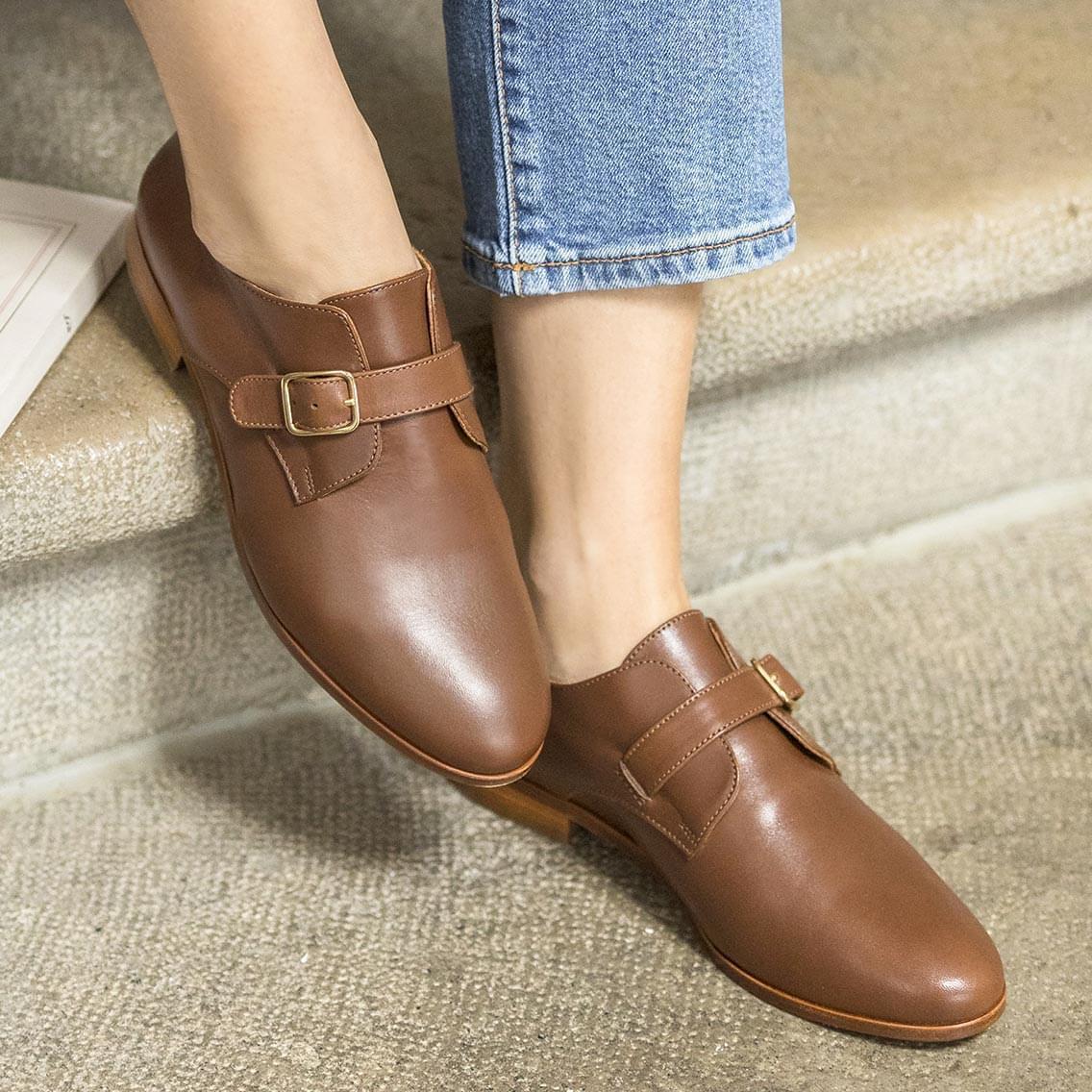 Pied de Biche signature touch
Pied de Biche has been able to re-invent the buckle Derbies by combining different materials and colours. Ladies, dare the androgynous style!
Styling tip
This is a shoe that you can wear all year round, be it in the summertime with a dress, or in the fall with your favourite jeans and raincoat. Be creative with different fabrics and patterns to create an interesting contrast with this beautiful cognac leather and twist your staple outfits!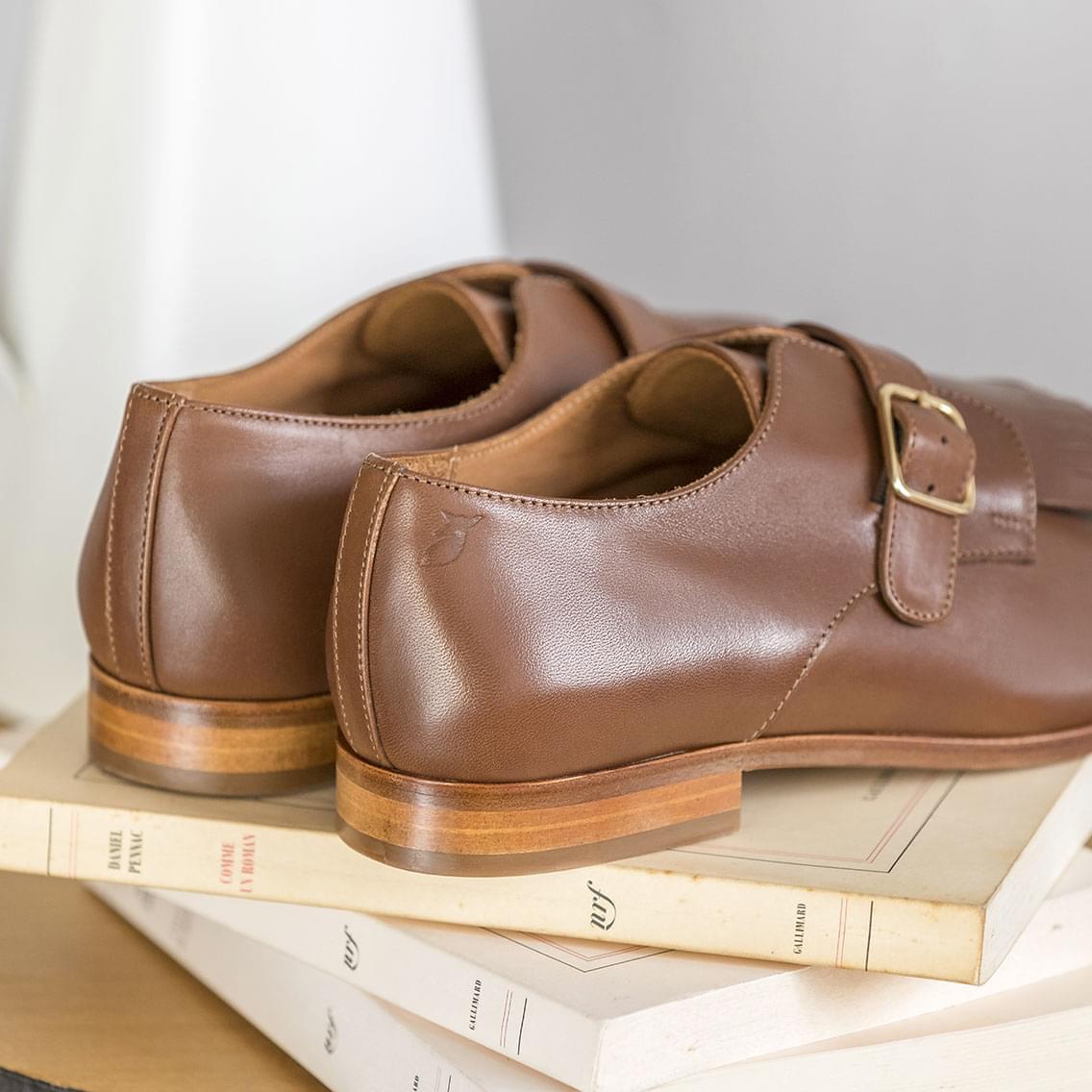 Back to top