HOT-STAMPED LOGO
The little doe (Biche) is beautifully embossed, hot stamped in the leather, at the back of this model. Discreet, the doe will accompany you everywhere!
Say welcome to our new icon
For you men, we do not go there by 4 ways: we reinterpret great classics which last in time and by their style.
The idea is to fulfill our mission: to offer you everything you need in street shoes - pairs for all circumstances.
And that's clearly our goal with our new Desert Boots for men. An unbeatable that we have appropriated to bring a touch of ours.
More chic deserts boots
More chic because unlike the historic model, the soles of our Desert Boots do not protrude.
No mystery: we opted for Blake mounting for the models with leather soles and for the models with crepe soles, we adjusted the rubber carefully. Quite simply.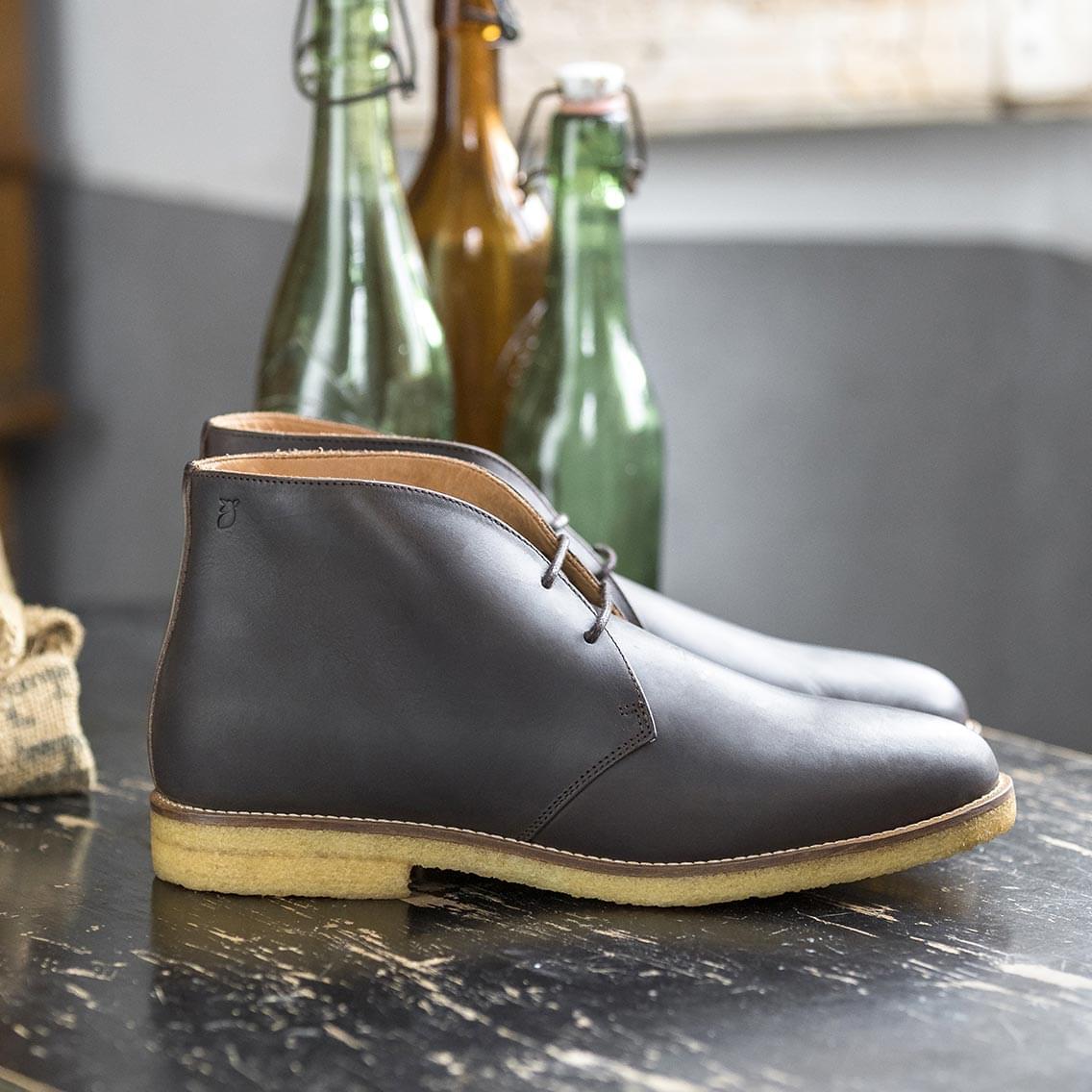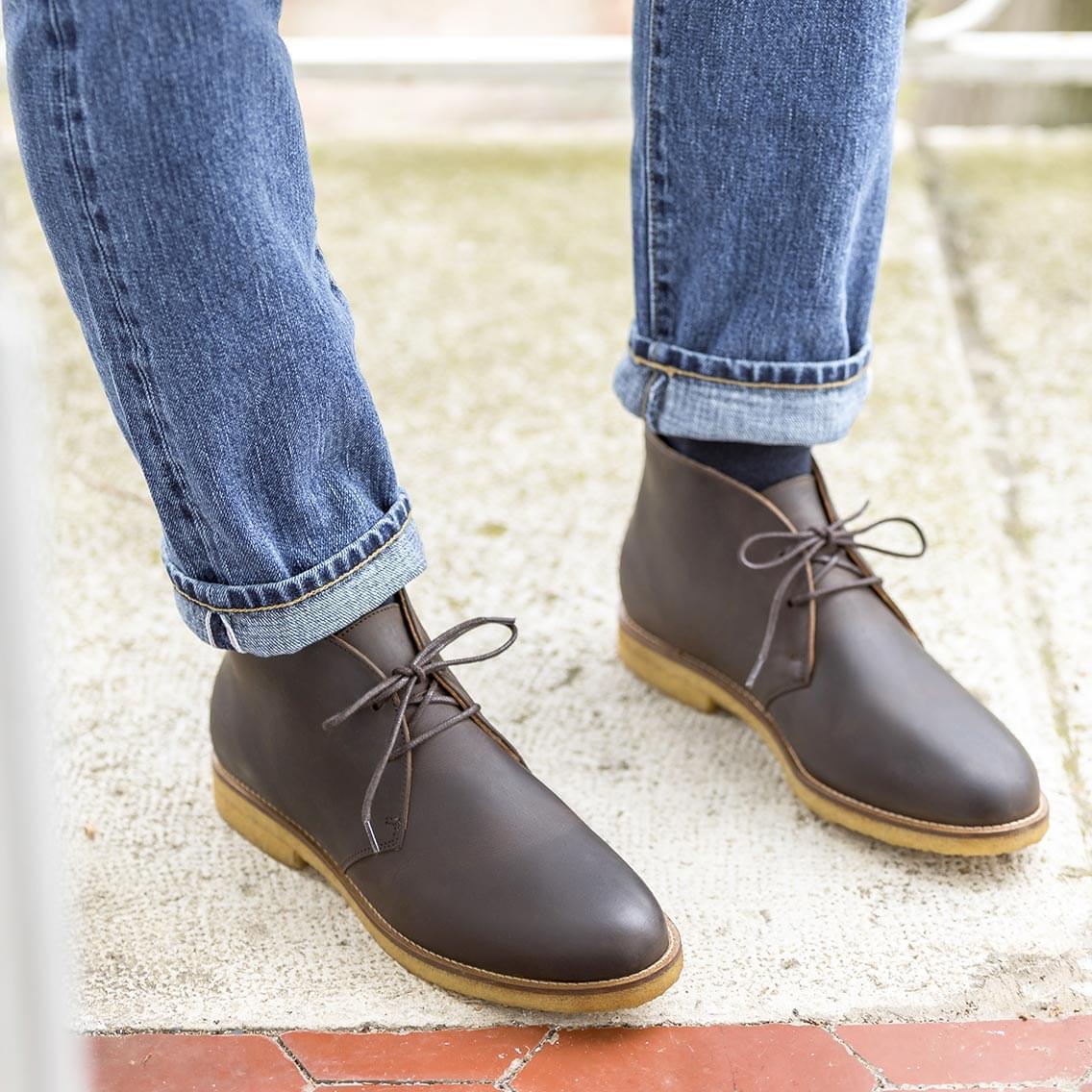 2 models of soles possible
Crepe sole: maximum cushioning. Perfect for walking for several hours thanks to the thousands of fine microscopic air bubbles. It is comfortable and provides good support. And the icing on the cake, it insulates from cold as from hot.
Leather sole: flexible, fine thanks to the Blake stitching, the leather sole also gives a new look to the Desert Boots. A bit less casual. Classier. And let's say it, more Parisian.
We let you decide between these 2 insoles <3.
Just below the ankle
These Desert Boots are men's Ankles Boots, but not too high, that is to say a pair that does not rise higher than the ankle. The higher it is, the more formal it is. The less it is, the easier it is to wear. See?
So for example, if you want to go behind the wheel of your Alfa Romeo, take a ride on the beaches of Normandy, cross the woods and end the day with a chamomile, this is a priori the shoe you need.
Comfort zones
An iconic shoe is cool. An iconic not comfortable is less so.
We have therefore added a natural cowhide leather lining: always more flexible, more resistant and your feet breathe. We know two three at the time who would not have been against the project.
All back
As usual, the back of the shoe has a slight relief, sometimes in a different material. It's our "wand" that brings this little je ne sais quoi to our models. And we'll not be leaving it anytime soon.
It may be a detail for you
Last thing: our laces are in waxed cotton. They are fine. Fine. Elegant. Visually something is happening. It's also this kind of touch that allows you to reinvent timeless things like these Desert Boots.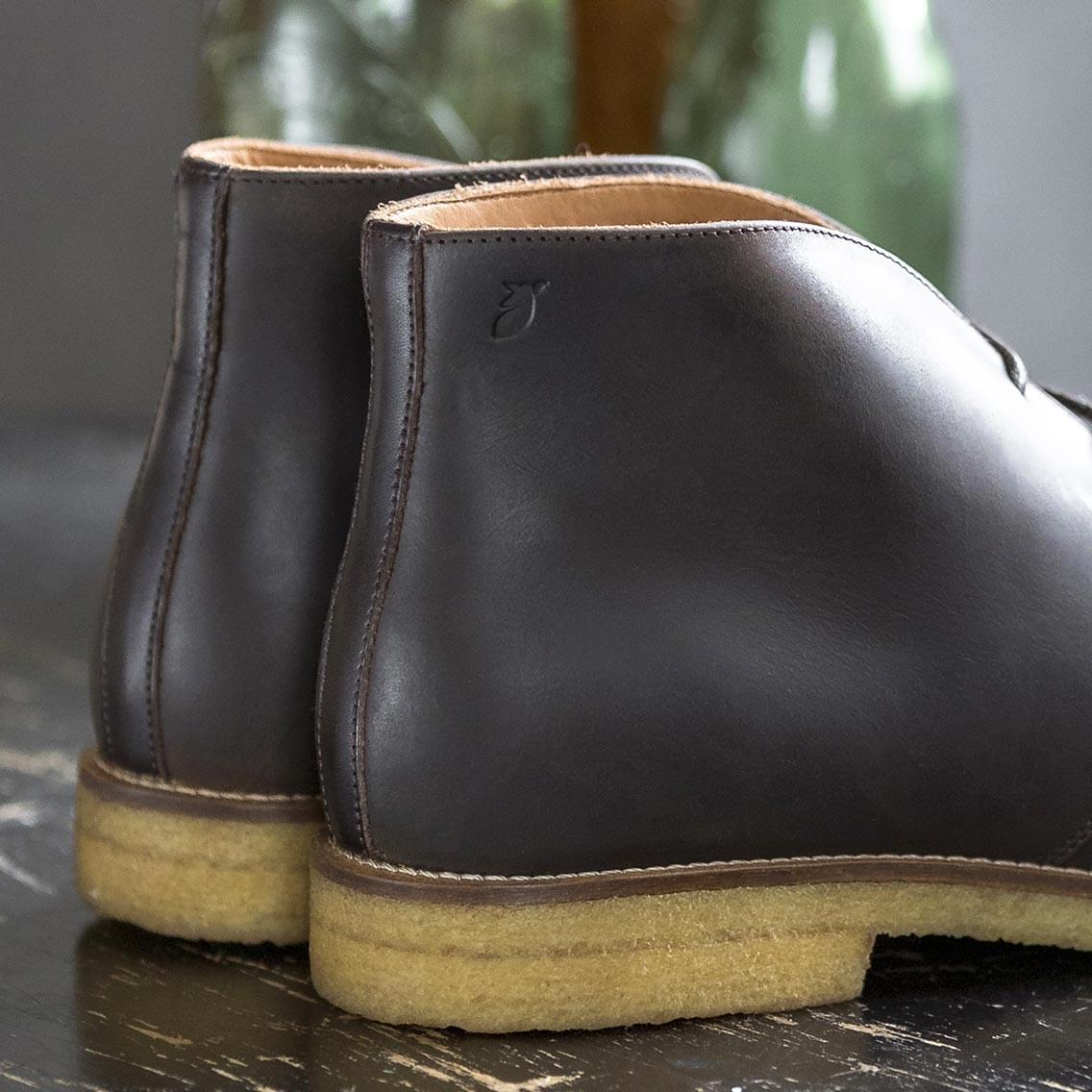 Back to top