LEATHER STRAPS

Triple strip intertwined in leather that we offer in 3 colors; golden, vermeil and cognac.
Here is the return of heeled sandals among our shoe collections at Pied de Biche! Here are the essentials of summer, leather sandals for women, to wear during your sunny days as well as for your sweet summer evenings.
Both elegant and original, our leather sandals are designed as high-end creations. Many prototypes were needed to create a thin, solid and comfortable shoe for women.
Dressed in velvet calfskin, goat leather or cowhide, our women's sandals have fun with colors to brighten up your look. Designed in Paris and made in our Portuguese workshops, our high heel leather sandals will be your favorite barefoot of the summer. Blue lagoon, cognac, vermeil ... our new colors will delight you.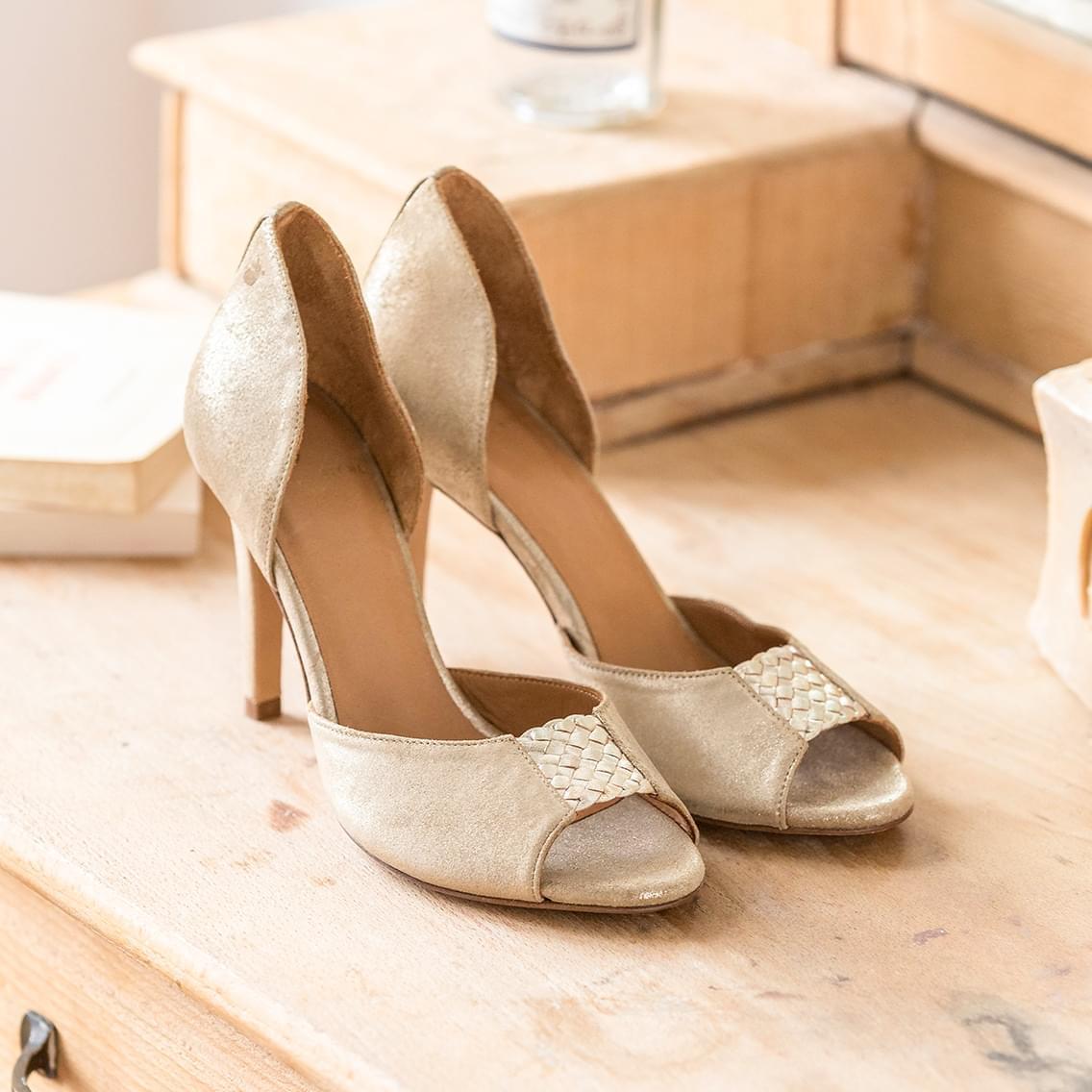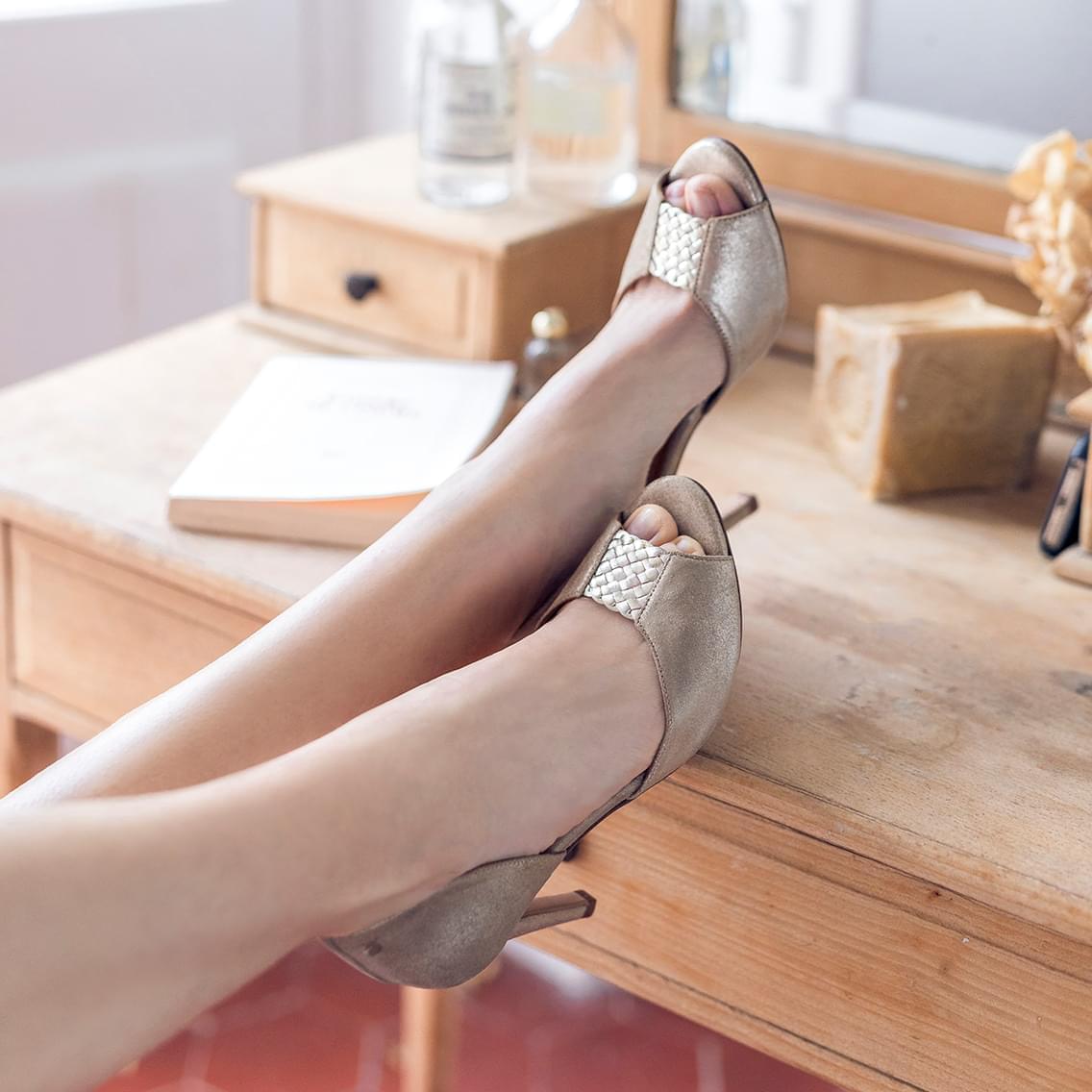 A collection of shoes with impeccable quality: a luxury choice! With their leather sole, high heel and lining, our summer shoes perfectly represent the brand's DNA, especially with their suede leather.
Wear them in all circumstances: our women's collection is worn with jeans, shorts, a skirt or a dress, relaxed or more dressed, the outfit will adapt to your Pied de Biche heeled sandals. You can also combine them with our women's accessories!
Giulia, Genna, Léonore, Hortense, Lucianna, Aurora, Carmen, Pia, Claudia, Gabie: so many different models to delight you.
After the heeled sandals, check out our flat sandals too!
Back to top