LEATHER SOLE, COUSU BLAKE
The leather sole is fitted to the upper thanks to Blake stitching. This technique guarantees flexibility and finesse. The Blake sewn also guarantees you a good longevity, since you will be able to have your boots shine at your shoemaker.
On the Chukkas, the soles have a thicker natural rubber for better thermal insulation, increased cushioning, and a good dose of style!
Leather is also a naturally breathable material and that's why we chose it for our soles!
From horse riding to the city 
The Jodhpur model takes its name from the Indian city, and is historically a riding shoe worn with pants of the same name. They were then popularized by the English. We are dealing with a boot with rounded toe and small heel.
Unique
For now, we offer this high shoe only in the tan color but why not, if you like, offer it in other colors.
Cousin of the Chelsea boots
She is from the boot family, but she swaps their elastic for a leather strap and a strap.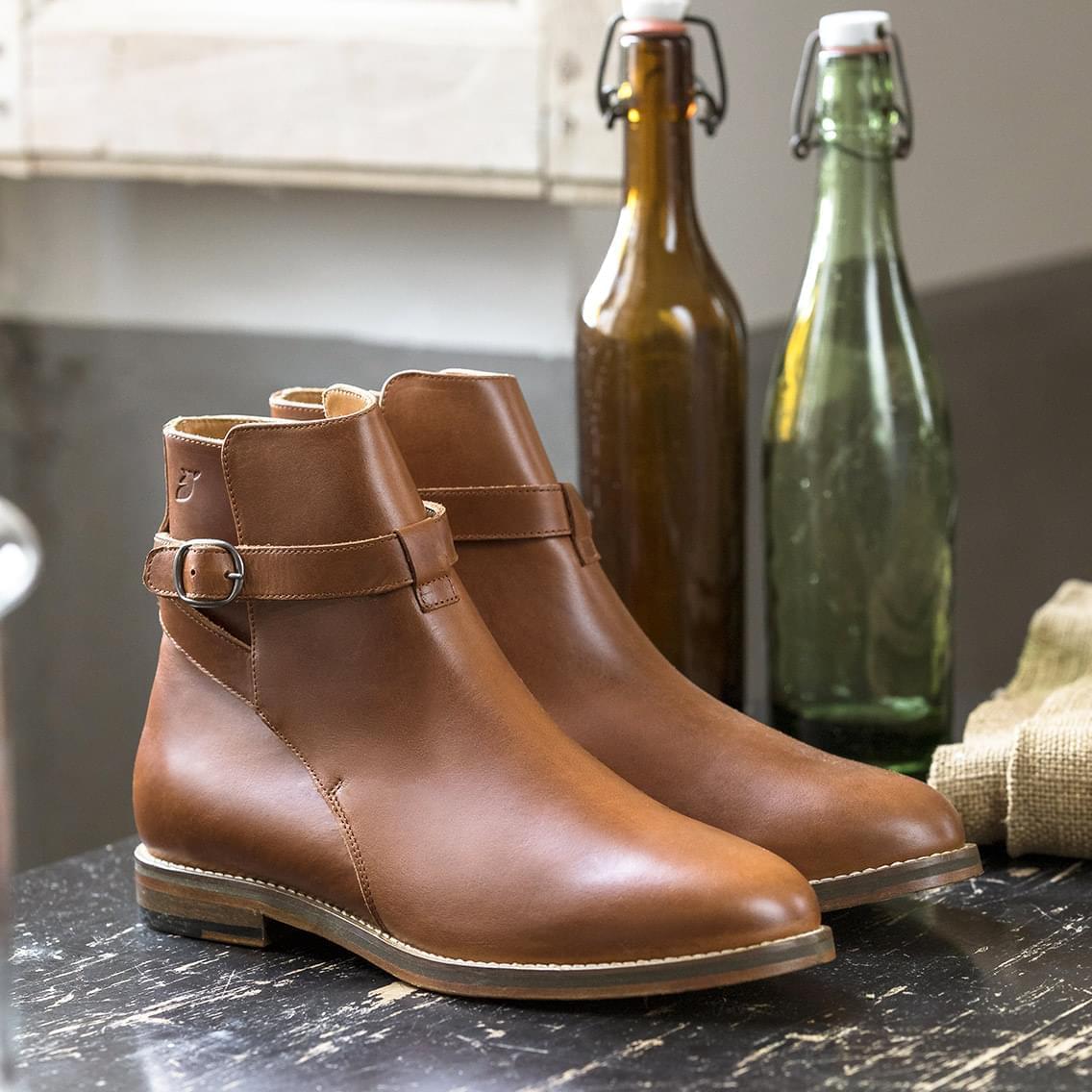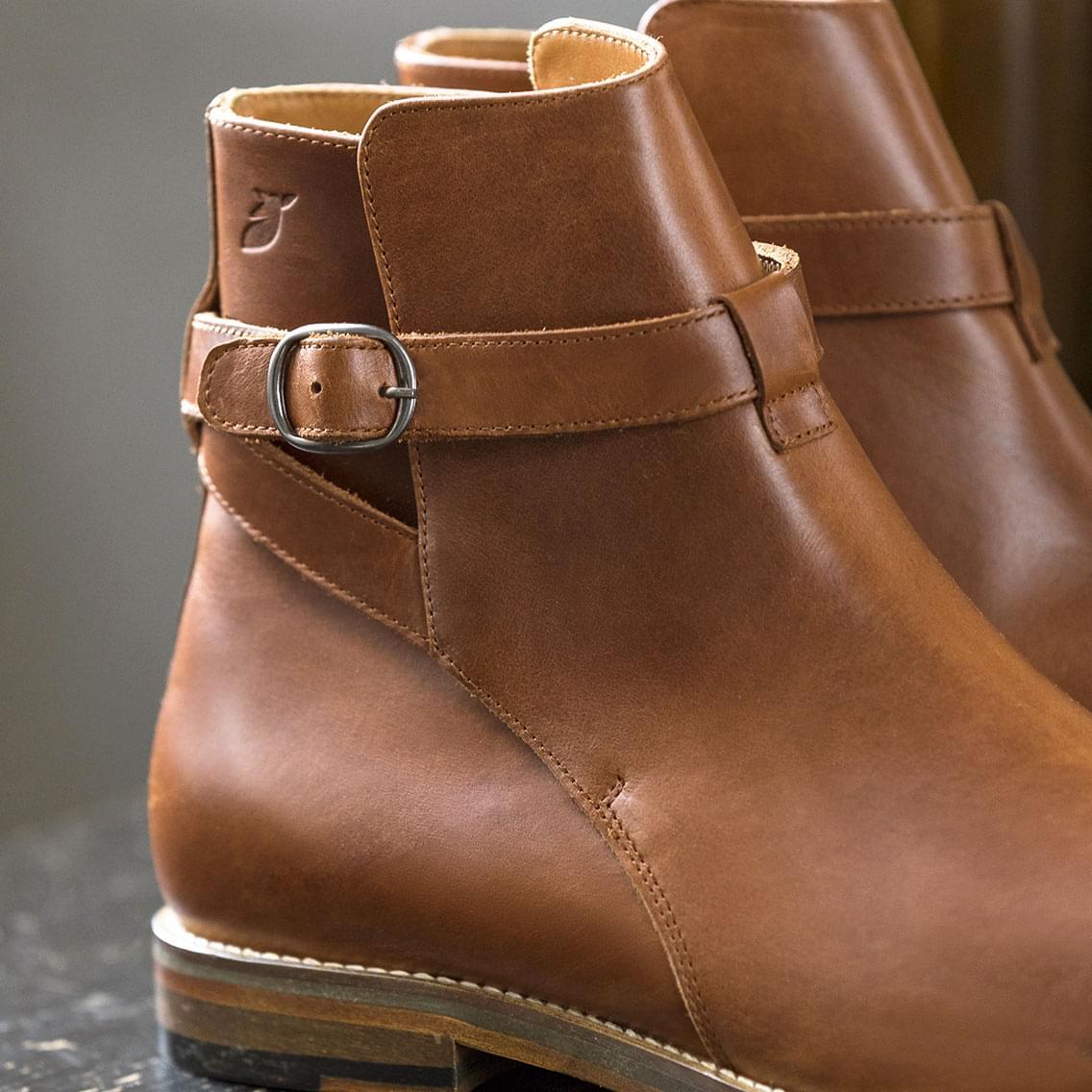 with a flange
For an ankle boot with a strong heritage, the Jodhpur is made with a strap that wraps around the ankle.
An undeniable little rock side 
With a leather jacket, but stopping there, just before looking like one of the Kiss members. But why not also with a camel coat, a turtleneck, raw jeans and you would even dare with a suit. The ideal is to match with a belt whose buckle recalls that of our strap.
Shoes that last
The cool thing about oily leathers is that they skate. So these Jodhpur will be even more beautiful when they look like they have seen the country. In addition, they are blake stitched, which gives them finesse.
The detail
True to our habits, the shoe is bi-material with a back panel in velvet calfskin.
Back to top