HOT-STAMPED LOGO
The little doe (Biche) is beautifully embossed, hot stamped in the leather, at the back of this model. Discreet, the doe will accompany you everywhere!
The Desert Boot
We are proud to present the arrival of the Desert Boots in the Pied de Biche shoe collection: a shoe whose sole is made of two pieces of leather, with a rounded toe and sewn to the famous crepe sole. We also offer it with a leather sole.
Historically, they were military shoes worn by the Cairo armies to protect their feet from the sand.
Pied de Biche had to reinterpret this timeless, proposing a modern version, high-end but accessible.

Designed in Paris and made in Porto, the European capital of footwear, nothing is left to chance for our Men's Desert Boots.
Our craftsmen work with the noble materials of the biggest luxury houses, putting all their precious know-how at the service of our collections. The leathers are carefully selected in the Trentino region of north-eastern Italy. Our workshops bring a particular care to the cut of the skin, thus guaranteeing beautiful shoes, soft and comfortable.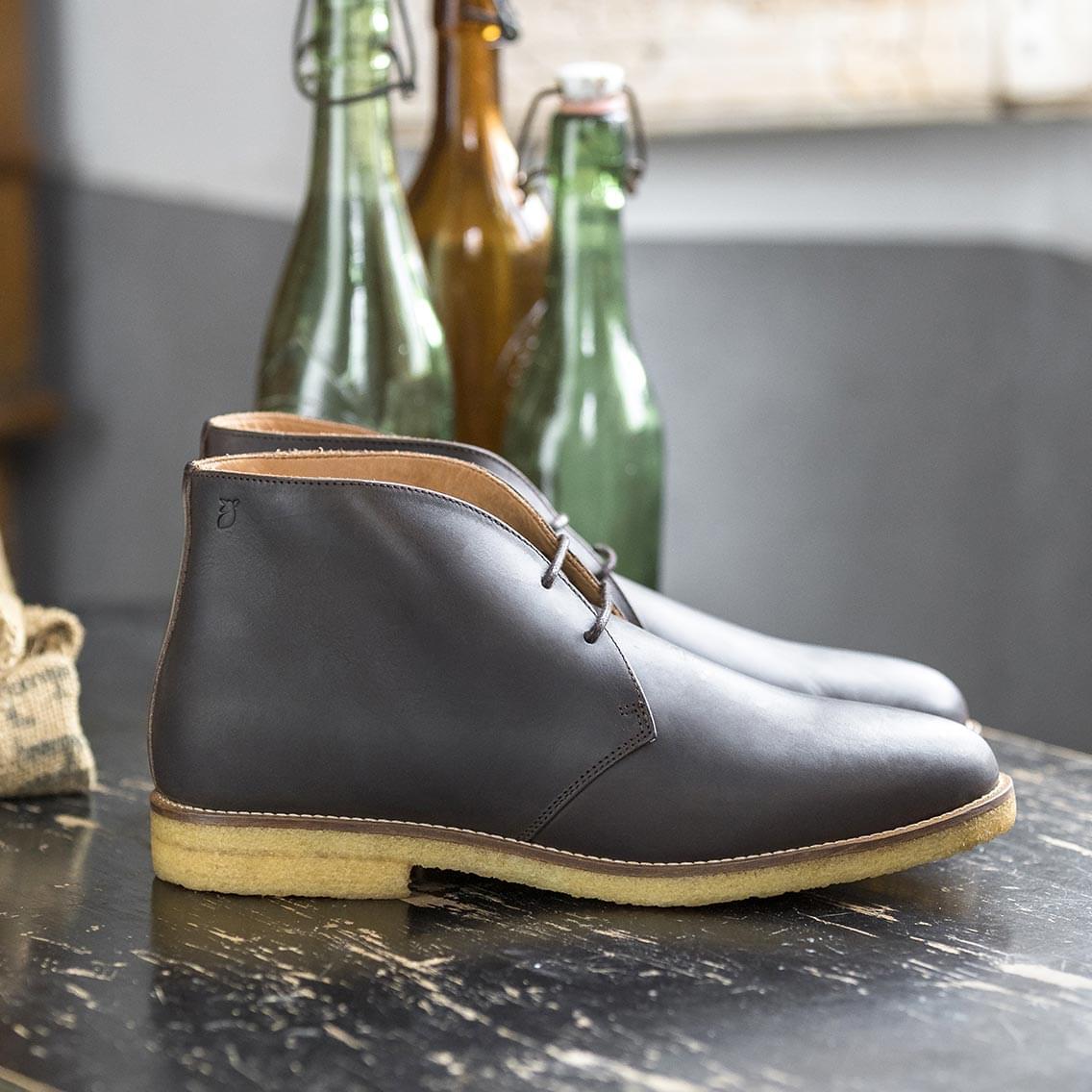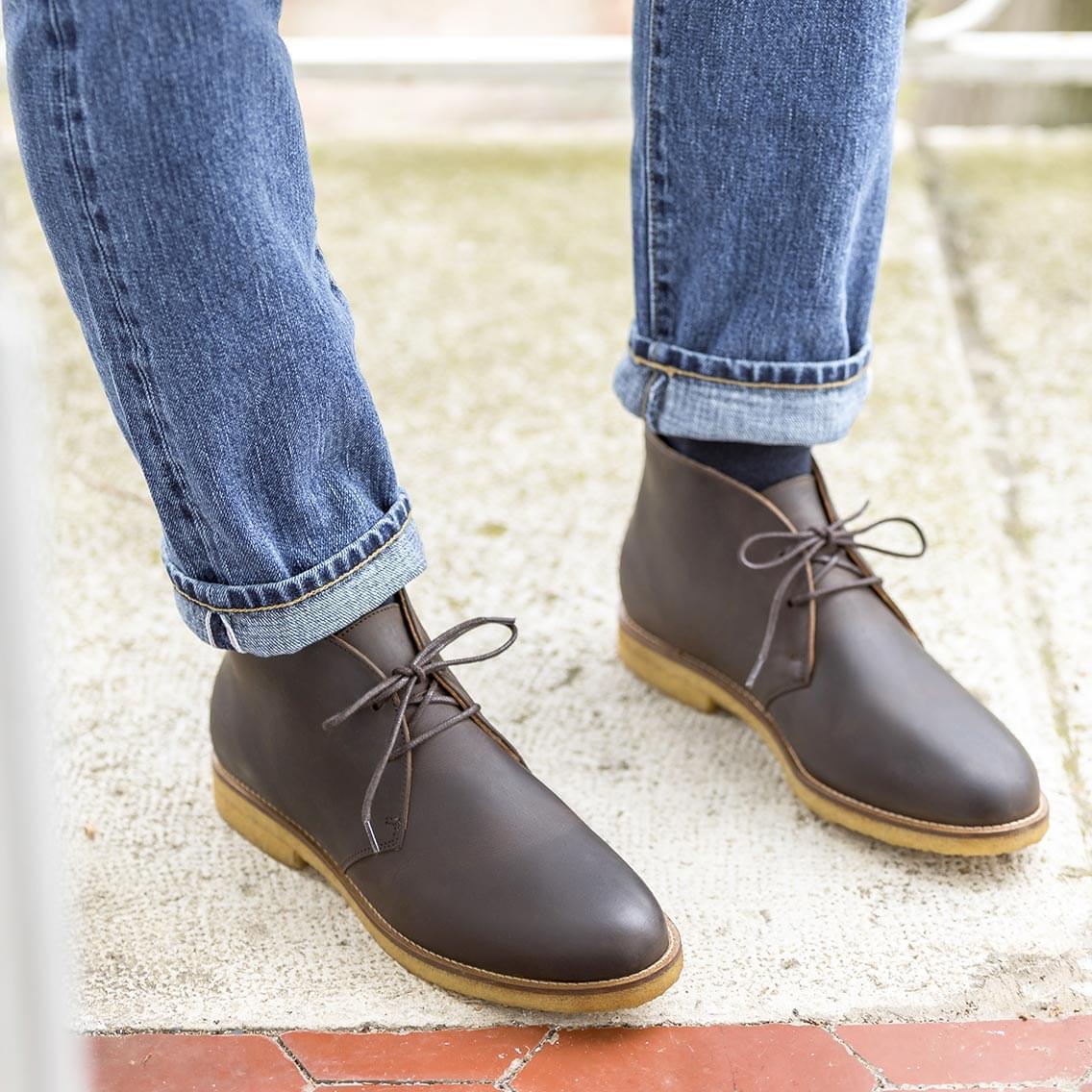 Pied de Biche signature touch
We propose it, on the website and in shop, in several colors: made of calfskin velvet chocolate, blue or fawn, or with smooth leather cocoa or chocolate, our boots men are carried in all circumstances. With raw jeans, socks, chinos, pants, a casual shirt or a simple t-shirt, you will never be too elegant or not enough ... Comfortable and trendy, they now represent the DNA of Pied de Biche : style and comfort.
Also discover our dress shoes: Derbies, Chukka, Chelsea Boots, and Combat Boots.
They will match perfectly with the socks Feet de Biche.
Styling tip
It's an authentic, easy-to-match shoe that's perfect for a casual outfit that's both chic and casual.
Chino, jeans or wool trousers, zero footsteps insured! Combine cocoa with navy blue, gray, beige ... all your dressing! These versatile shoes are worn instinctively.
They will combine perfectly with the Pied De Biche socks.
You can play with a reminder of colors or material with your coat or jacket.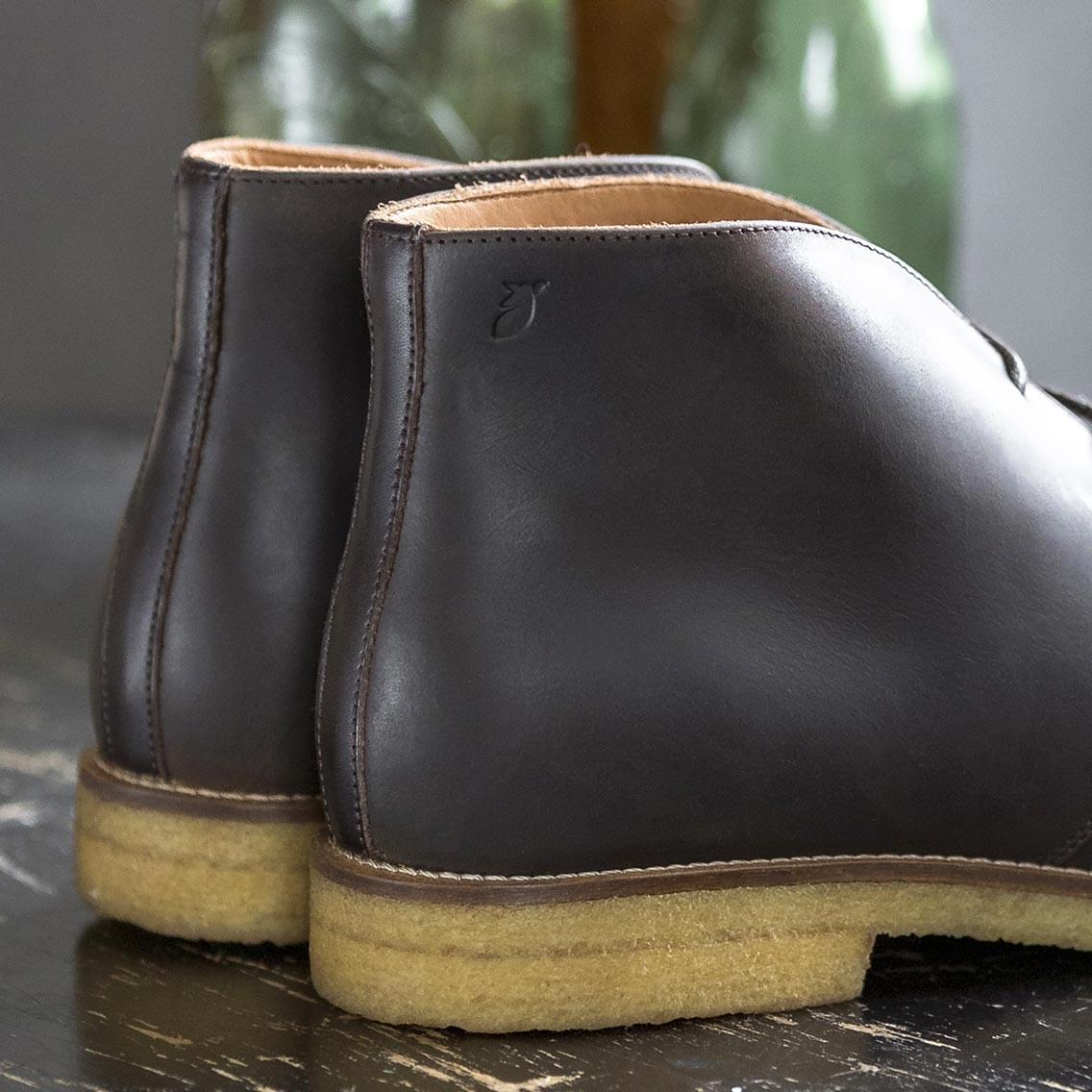 Back to top