It was daring
n September 2015, we launched our Chelsea Boots model for pre-order via a crowdfunding campaign on Ulule for Men… but also for Women!
It was a daring bet, but a big deal: it worked really well. Because we had set our sights on an iconic model, easy to wear but which also pleased for its masculine side, unique to this pair of shoes. Story.
I am a boy 💋
These Leather Chelsea Boots remain a feminine model at Pied de Biche. But it's probably one of the most masculine shoes in our Women catalog.
Shoes that are light, comfortable and allow you to give maximum character to your outfit.
This is what will make these Chelsea Boots your alter ego when it comes to being on top, without doing too much, at the 10am weekly client meeting.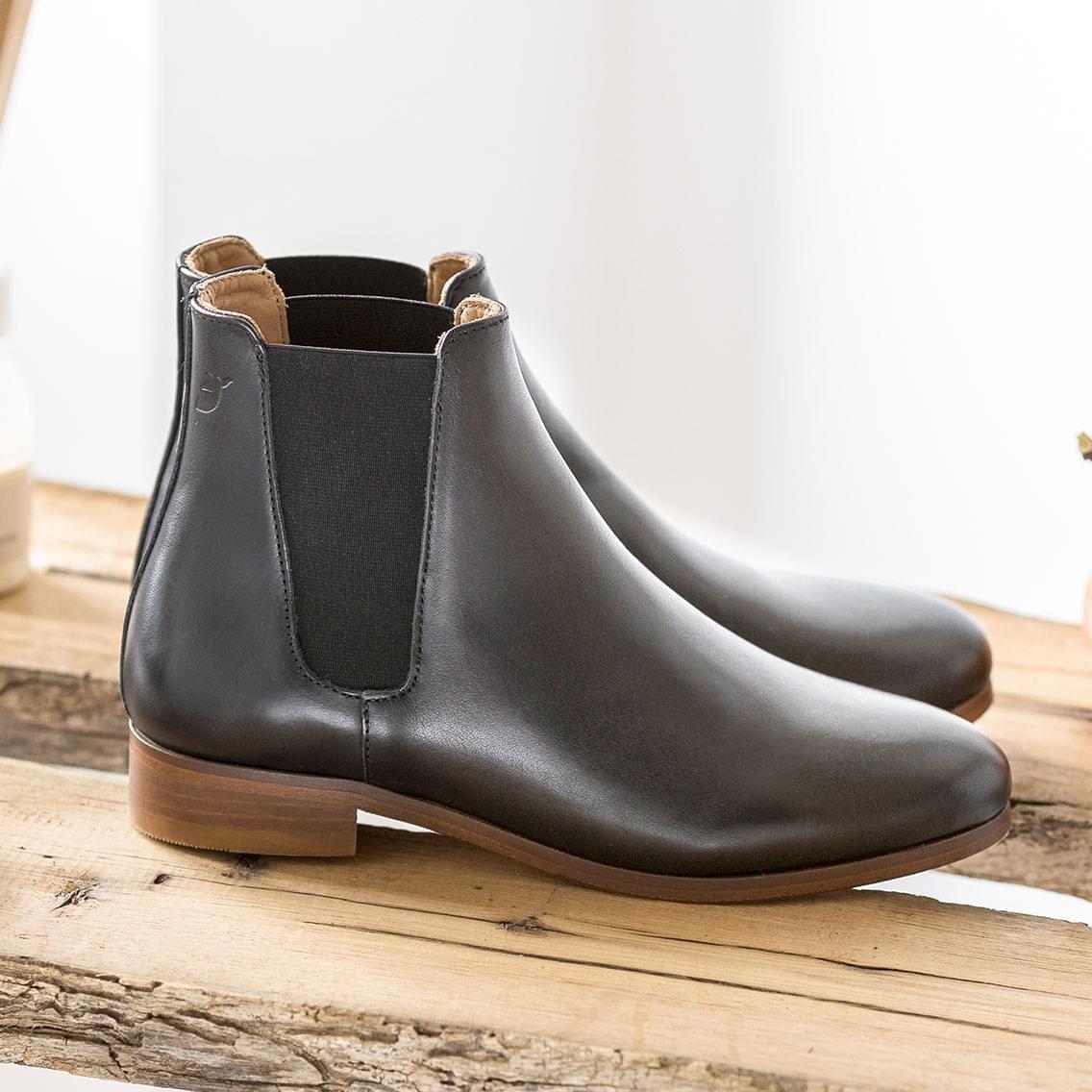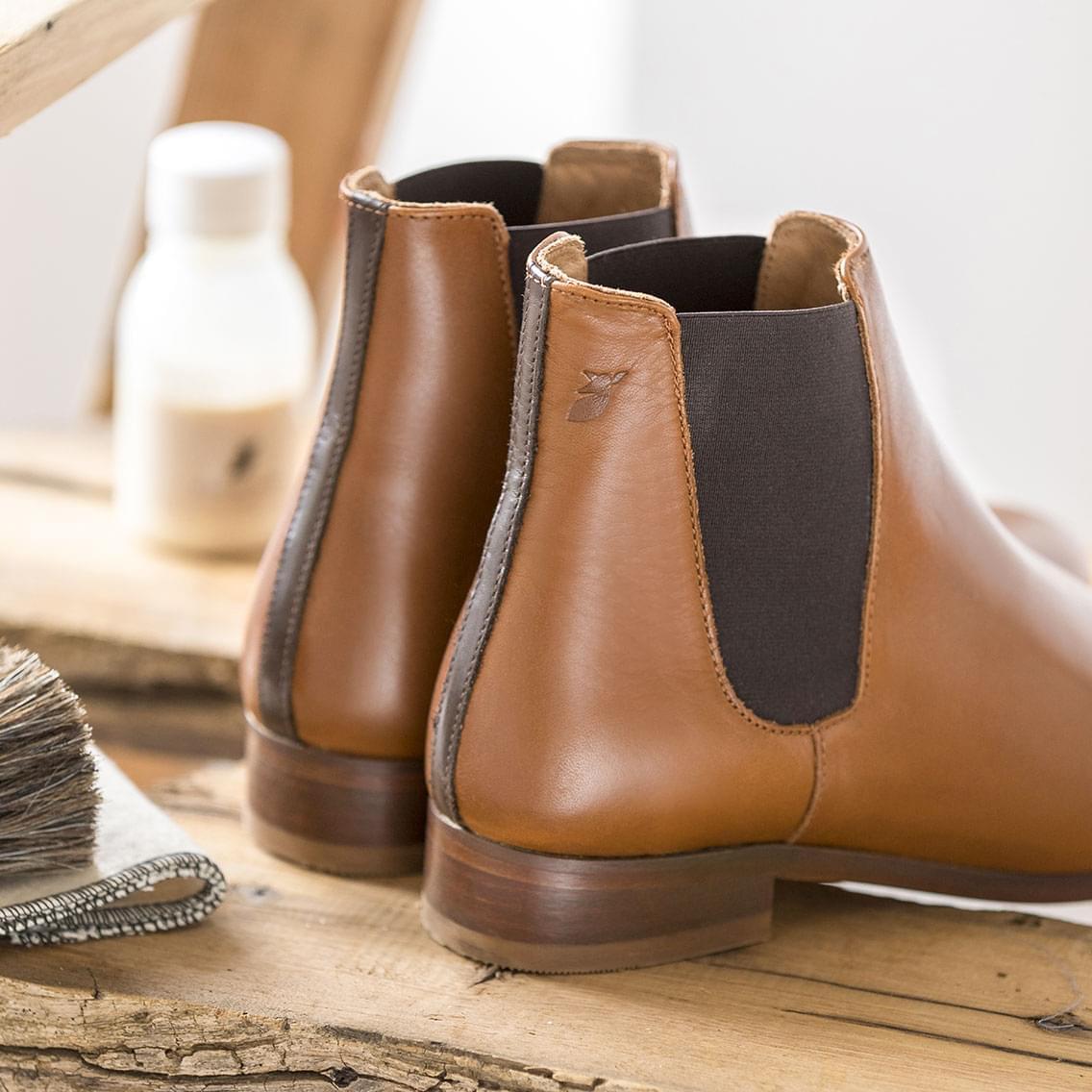 A camleon pair
It's a perfect boot for all circumstances. This is one of our guidelines when designing a collection: offering timeless models that are easy to wear.
These low boots cut with jeans, give character with tights and it's new with a dress. Enough to put his locker room to the test.
A heel at the height
These are flat boots with a small 2.5cm heel: just what you need to increase posture and have the sensation of wearing heels, with a rock style as a bonus.
Perfect for an evening in the bars of Strasbourg-Saint-Denis, eat a chawarma in the neighborhood and go home on foot without spoiling the feet.
More comfort than his shirt
Easy to put on, these Chelsea Boots are flexible thanks to the cowhide leather lining. So no sore feet.
The "first sock" (the first layer of the insole that receives your foot in the shoe) is also made of cowhide leather.
And below, we put a comfort pad ☁️. You will no longer want to put on something else.