STRIP
The Pied de Biche Chukka shoes stand out by the quarter strip detail that matches the uppers sides. It is their small touch of fantasy, often copied and loved! The strip is part of the Pied de Biche DNA!
The Chukka
Whether made of greased leather or suede, Chukka shoes will add a touch of style and character to your outfit. The carefully selected raw materials and attention to detail will guarantee both comfort and longevity, your shoes will last for a long time.
Quality and transparency underpins everything Pied de Biche does.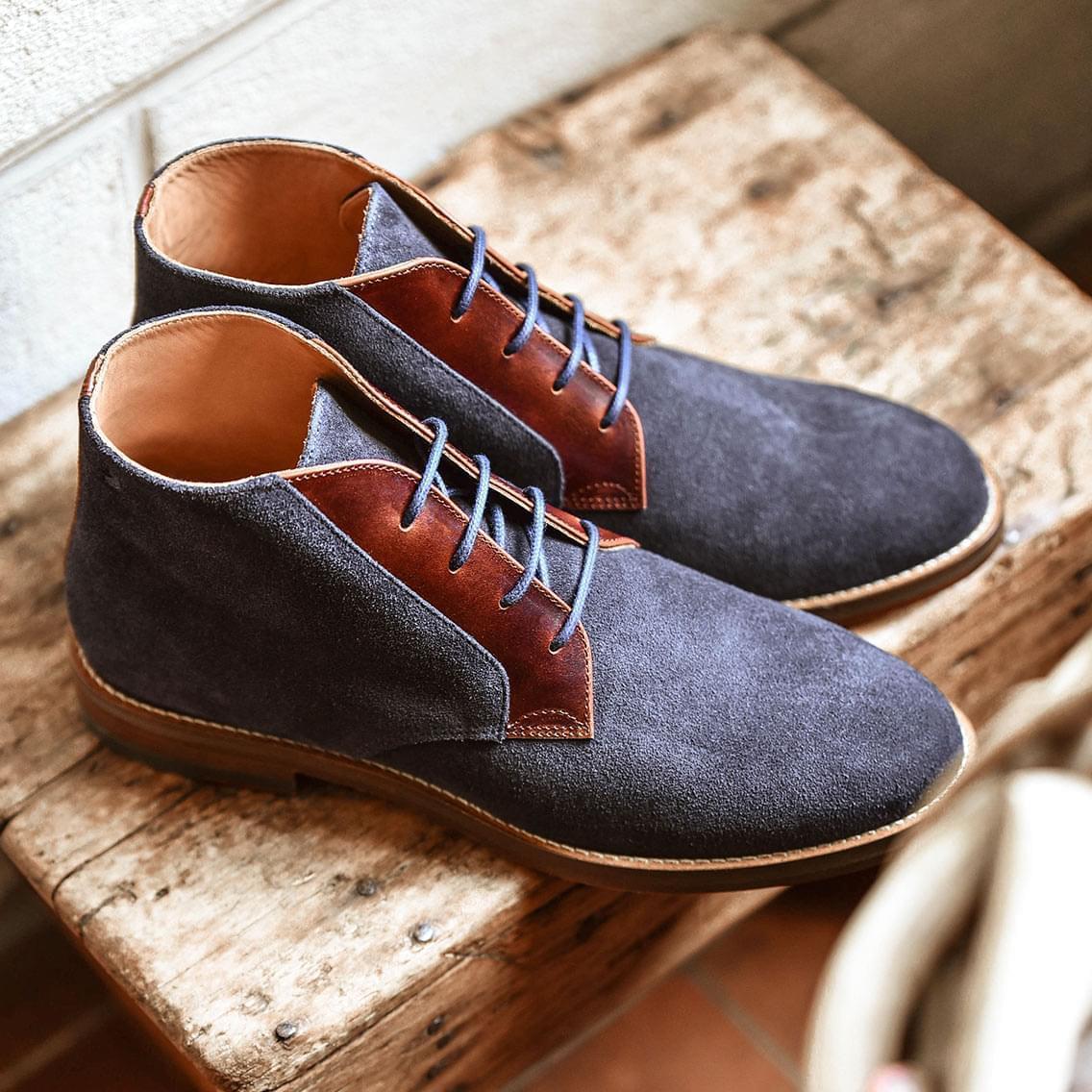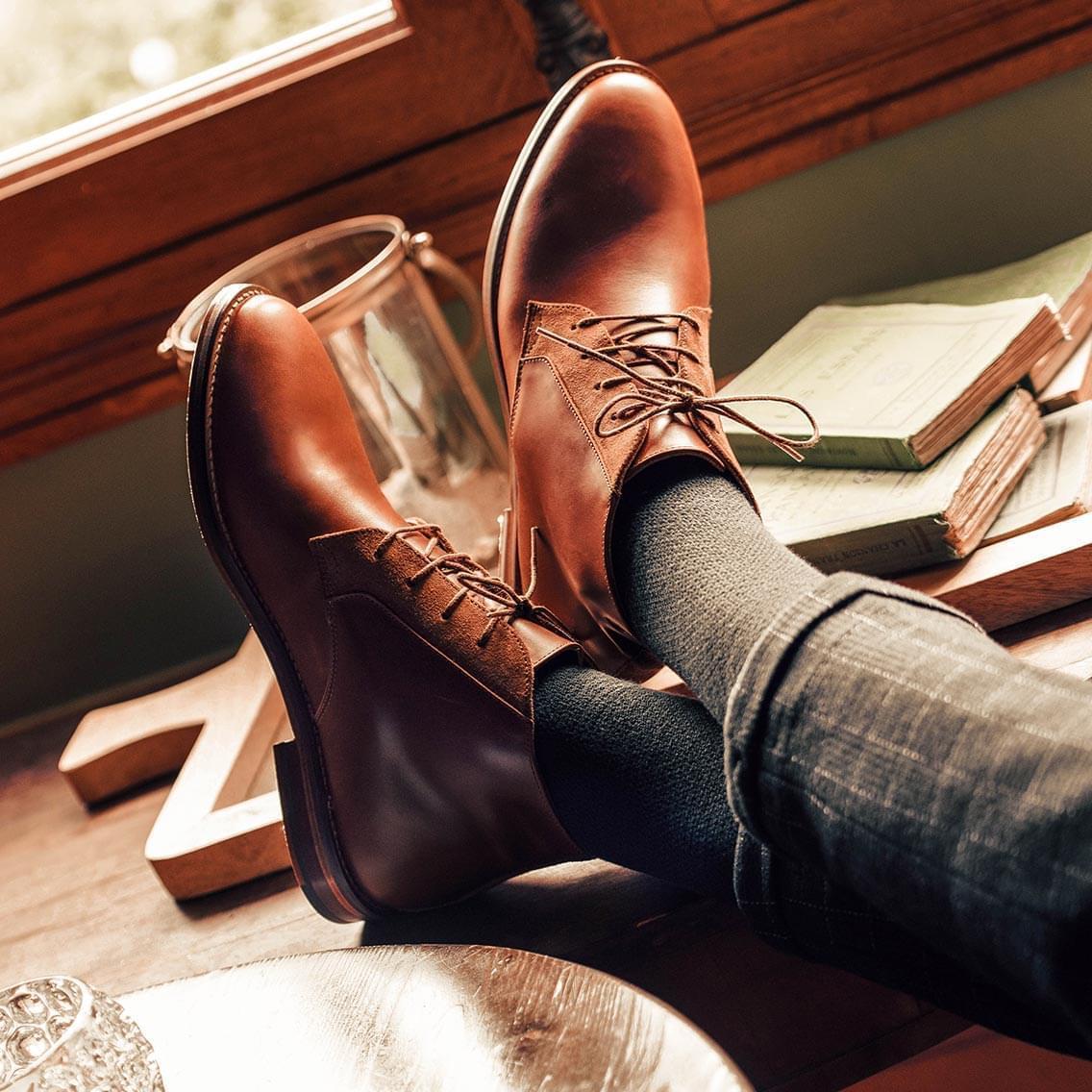 Pied de Biche signature touch
It is the skillful combination of different materials and colours that define Pied de Biche's DNA. It gives a refreshing little touch of fantasy to this great classic!
Styling tip
Easy to pull on and mix and match, they will be perfect for a casual chic look. Chinos, jeans or fine wool trousers, you can't go wrong!
They will become a part of your permanent wardrobe.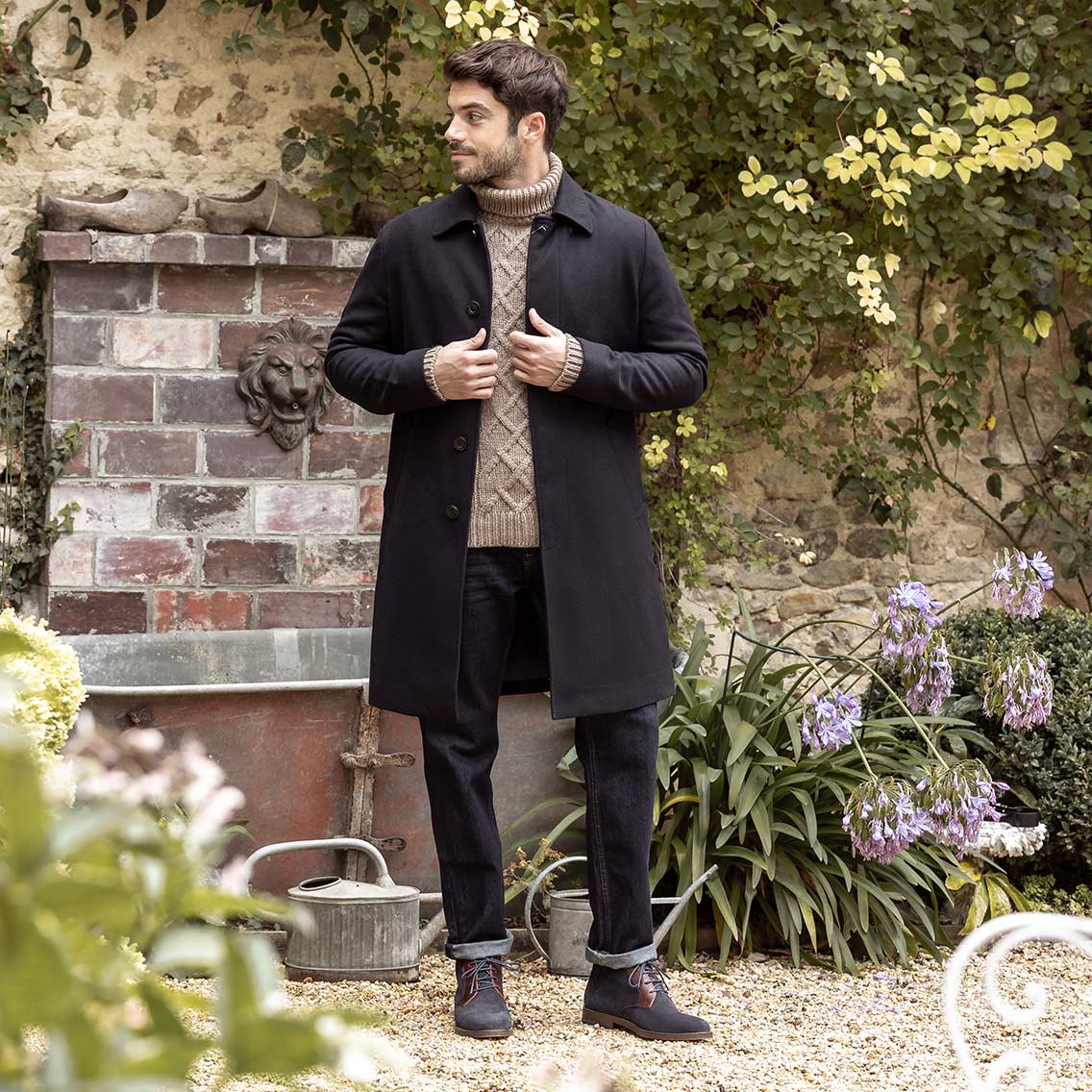 Back to top