Rubber sole 
We choose rubber soles for our sneakers. Made with natural material, rubber is robust and adhere every surface. 
Lace-up Sneakers
Sneakers had long been banned from offices, and kept for recreation; this time is over, they became a must-have! Here, the carefully selected raw materials and attention to detail will guarantee both comfort and longevity, quality is a luxury that you can now afford with Pied de Biche
Appreciated for their versatility and the casual touch they bring to an outfit; they have become symbols of our century. This mountain sneakers fits in a multitude of different looks. Their clean design allows them to be instinctive.
They are an essential with subtle details and trends combining comfort and high-end clothing.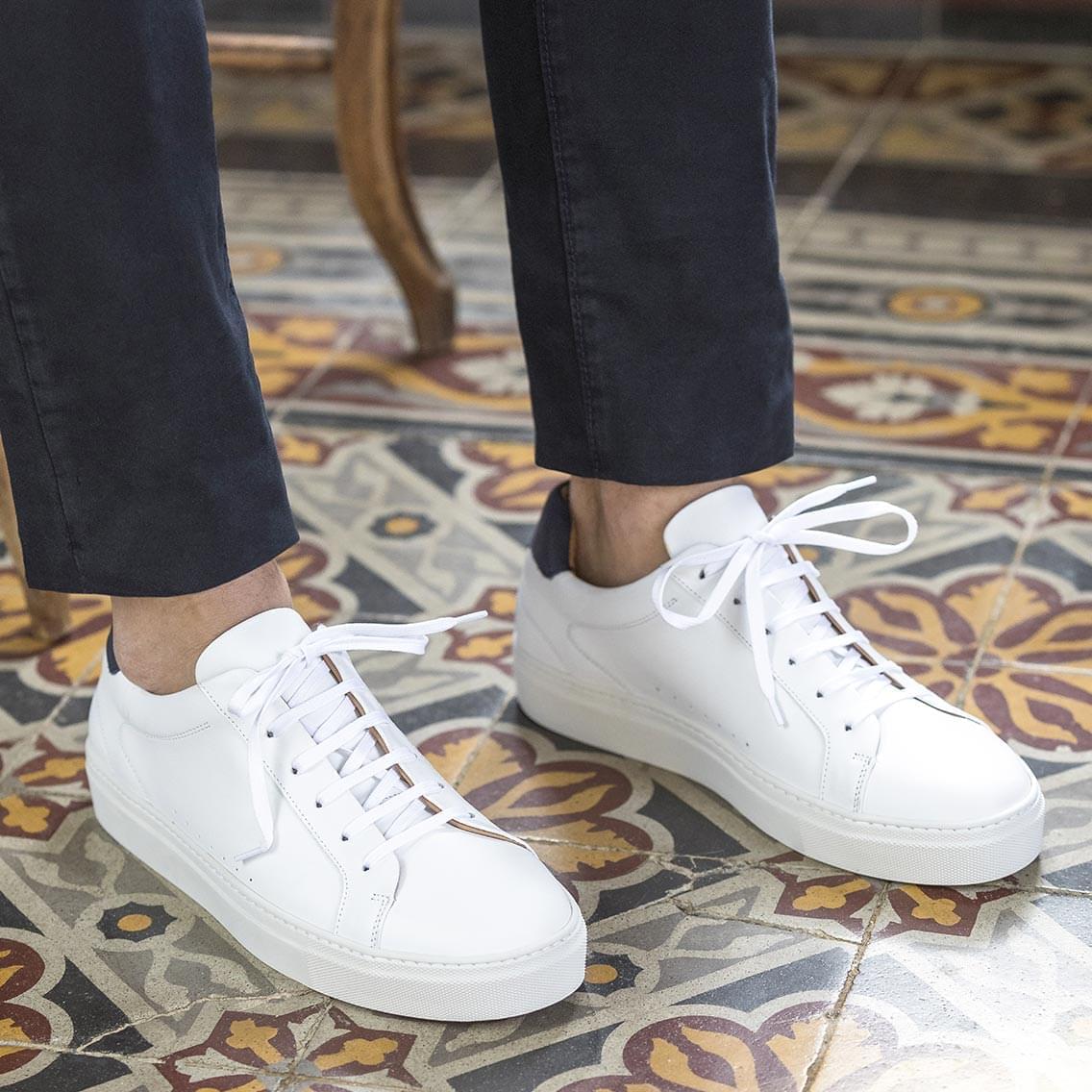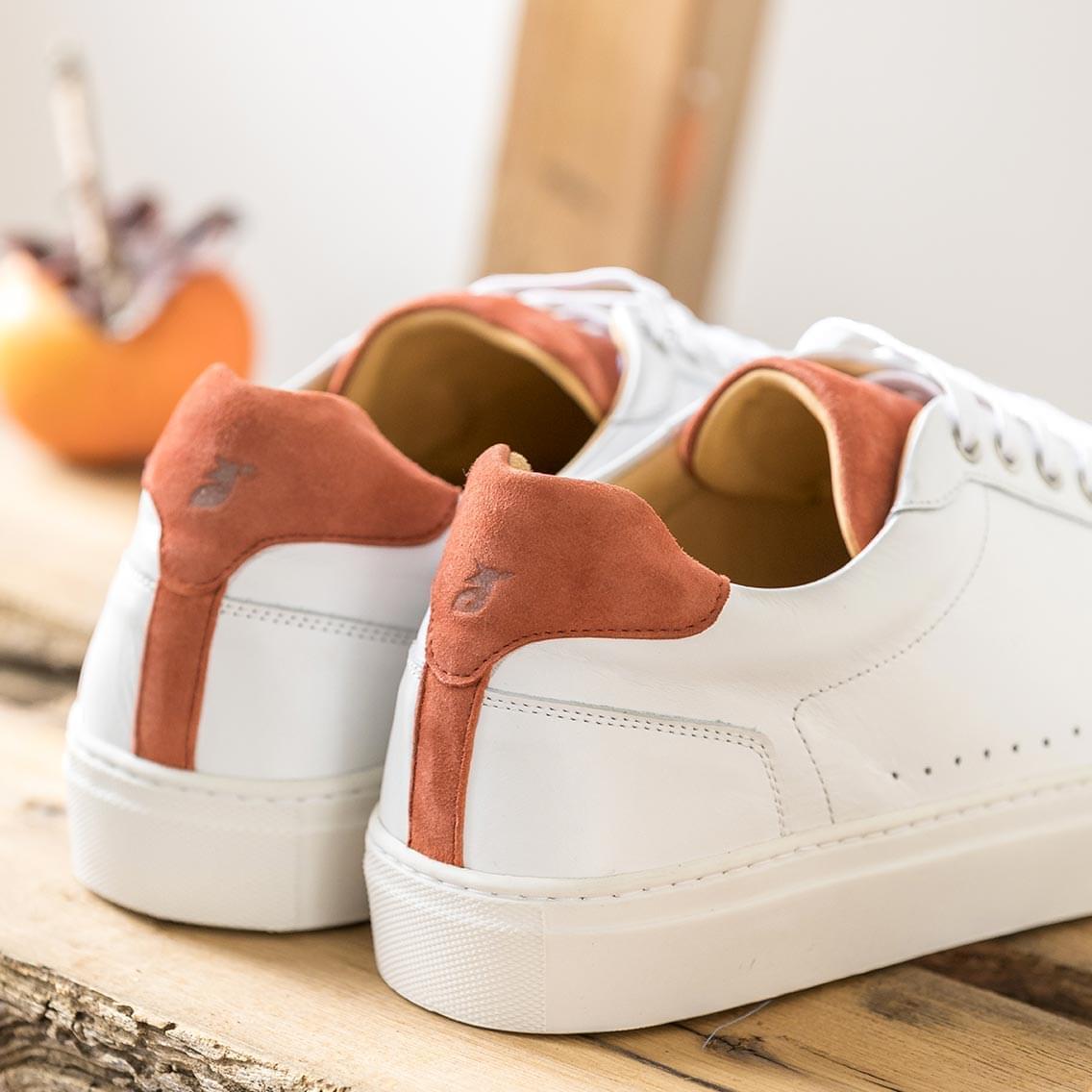 Pied de Biche signature touch
Both comfortable and elegant, our sneakers are made to be your new daily basis. We worked to get perfectly sleek sneakers, with full calf leather upper.
They will let your feet breathe and be a great companion in every situation!The honey-colored rubber sole brings a little offbeat that gives it all its potential!
Styling tip
No misstep with our sneakers! With a suit? You will assert your style. Wearing jeans ? They will give you the elegant but relaxed touch you just needed!
They will combine perfectly with the Pied De Biche socks.
With a simple white T-shirt and straight jeans for a minimal look and why not a pair of tennis socks for a streetwear effect. The jeans can be rolled up to reveal the socks or ankle.
They can also temper an outfit with strong pieces at the top like a patterned shirt.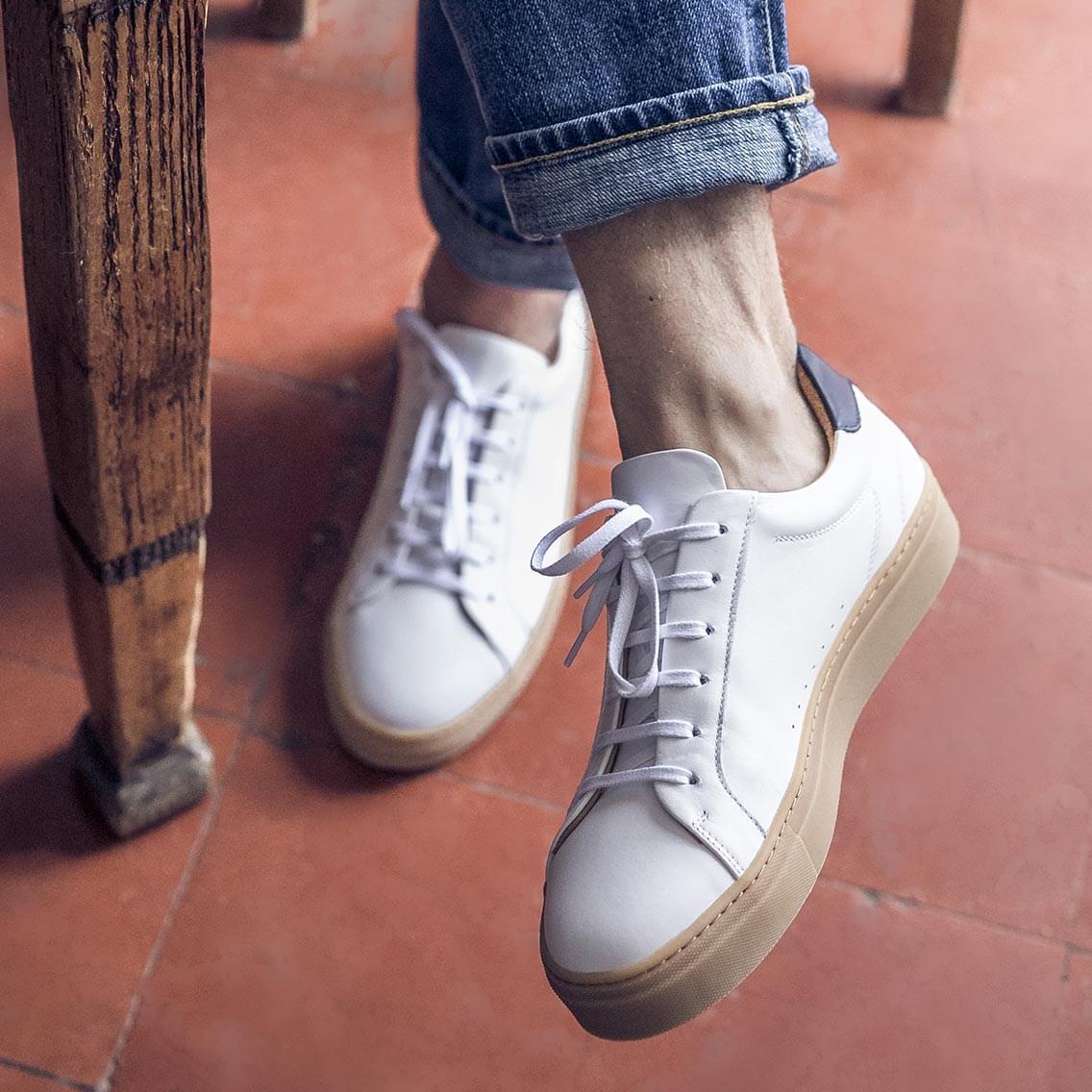 Back to top