Velcro sneakers
Our high-end sneakers will become your daily basis !
What make them different ? Their high quality leather, their original patterns, and their full calf leather lining!
They will ensure your look suppleness and style!
Velcro sneakers have recently left playgrounds to become a real fashion asset! Pied de Biche could not miss that.
Designed in our Parisian office and made in Porto, Portugal, our velcro sneakers for women are thought as luxury creations.
Granting as much importance to quality than style, we wanted to create the perfect city sneakers: fancy, comfortable and fashion.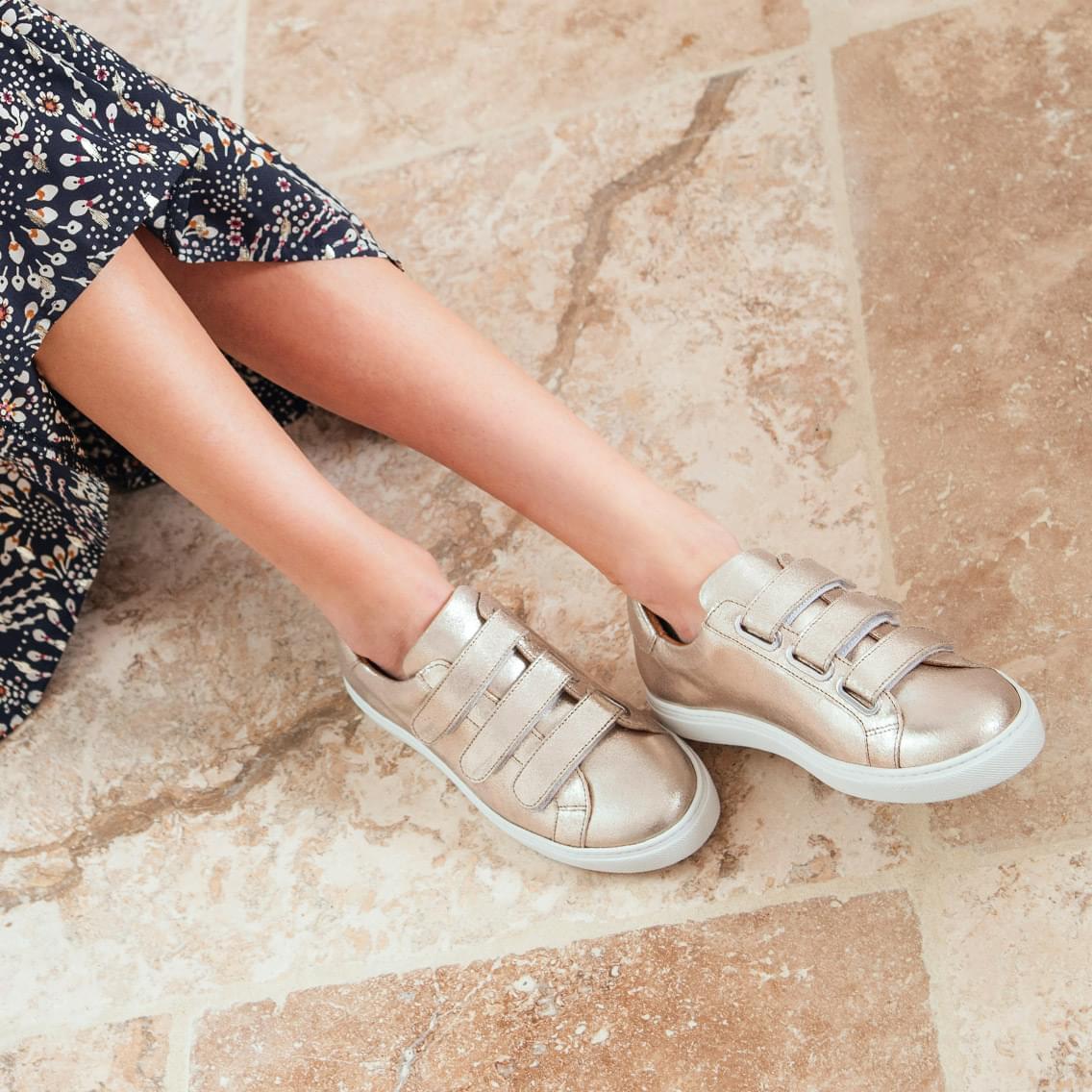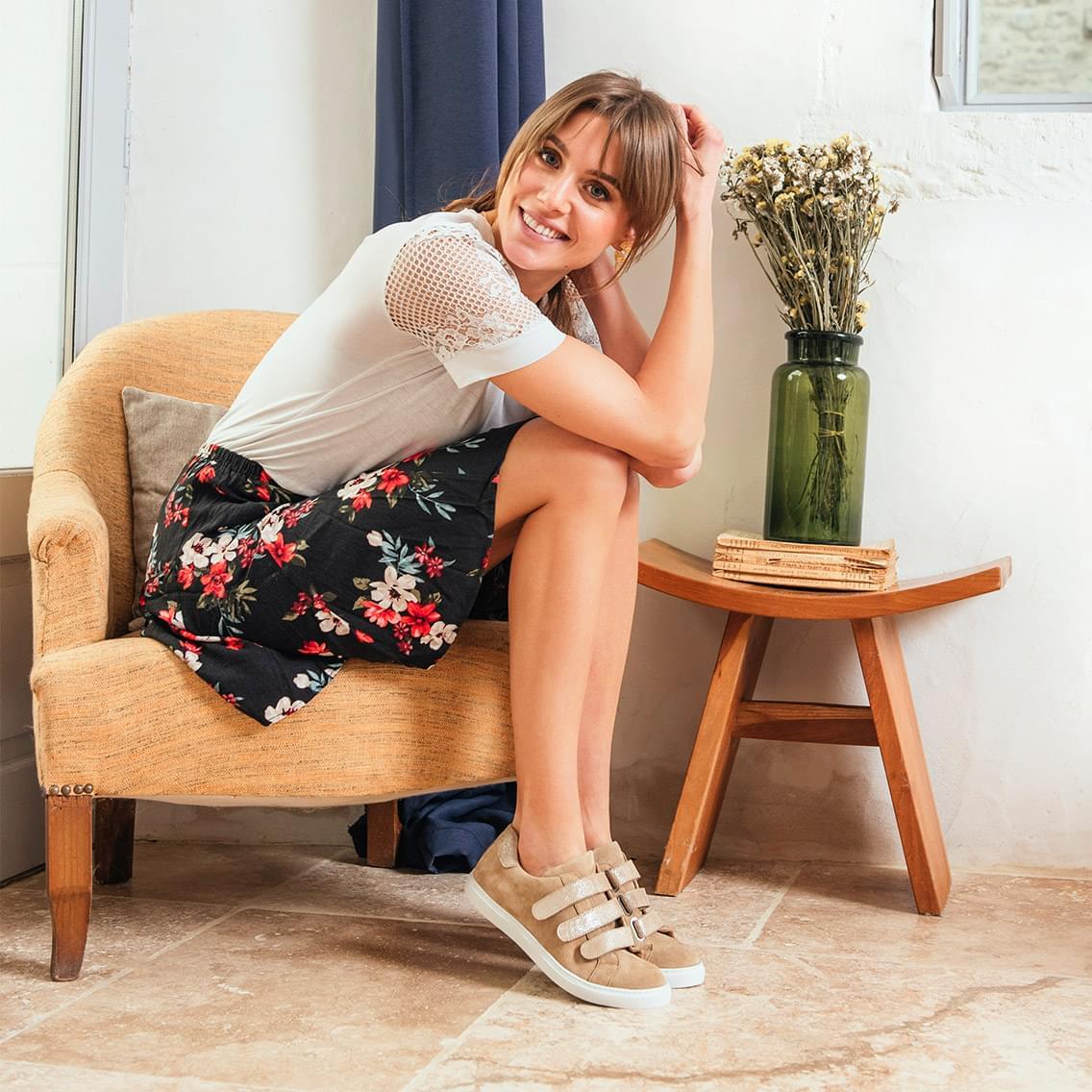 Made in full calf leather, our no lace sneakers play with colors and materials to give a refreshing little touch of fantasy to your outfits!

Suede, smooth or printed leather, our hides are carefully selected in Northern Italy. Fully calf leather lined, our velcro sneakers offer unmatched comfort and incredible durability. Stitched to natural rubber sole, our women's tennis chic are both supple and resistant.
From our classic white sneakers to our iconic Full Biche, all our no lace sneakers for women stand out with colors, glitters, and patterns, matching Pied de Biche DNA.
Easy to pull on thanks to velcro fastenings, they will soon become your daily basis!
To complete your outfits, have a look to our glitter socks!
Pied de Biche sneakers for women are also declined with laces.