Heel 8,5 cm
8,5 cm is the ideal height for a heel. It gives both great balance and a sleek silhouette! The wooden plated coat is both durable and elegant. The rubber pad provides cushioning and grip!
Horsewoman chic
They do not forget their past riding shoes. A legacy that does not scare them and that they assume.
GlamoROUS
Boots that stop just below the knee with this classy and feminine je ne sais quoi.
An essentiAl 
It is a strong piece of your shoe dressing with all this leather surface. On its own, it indicates a sharp style. An essential purified to wear under the beautiful lights of autumn and winter.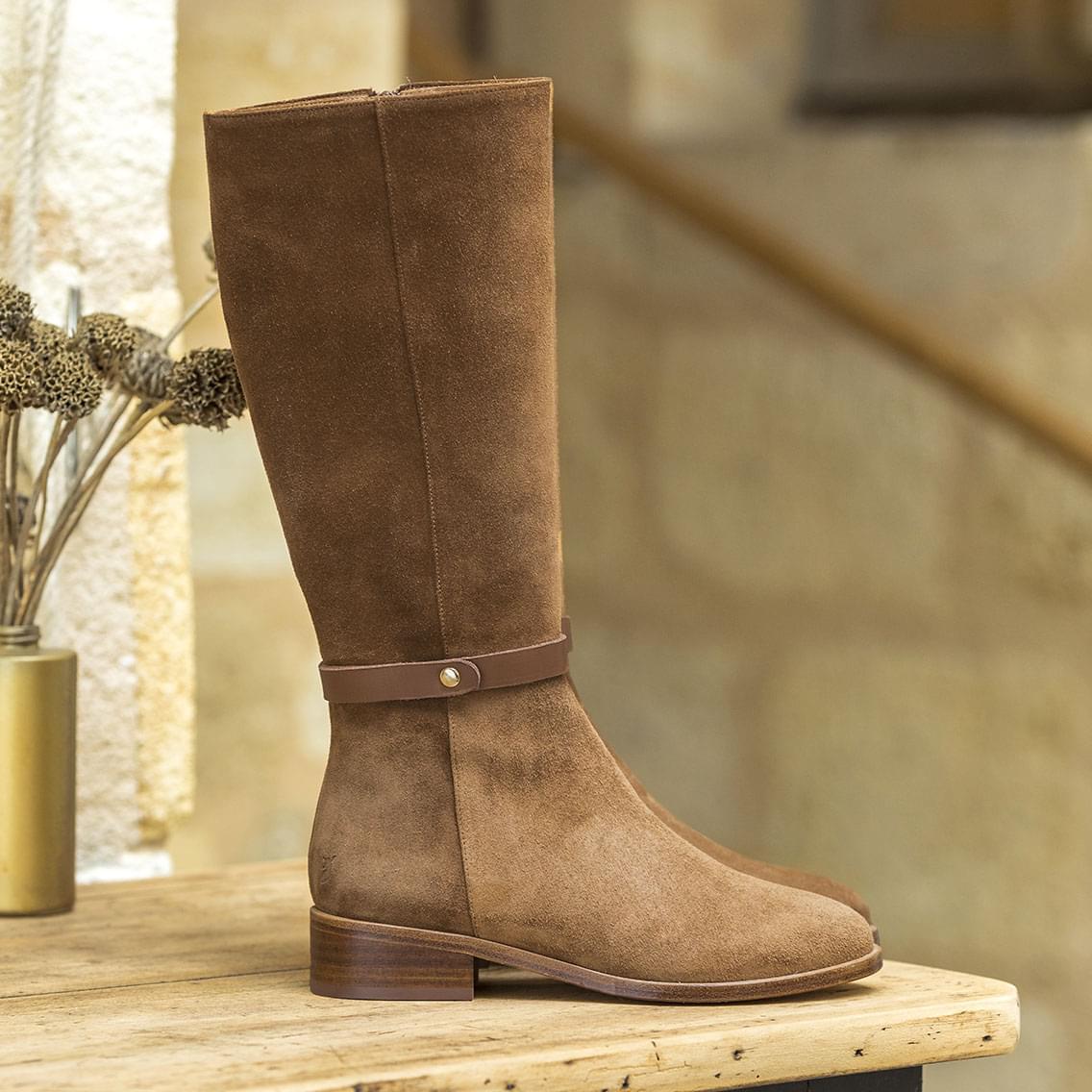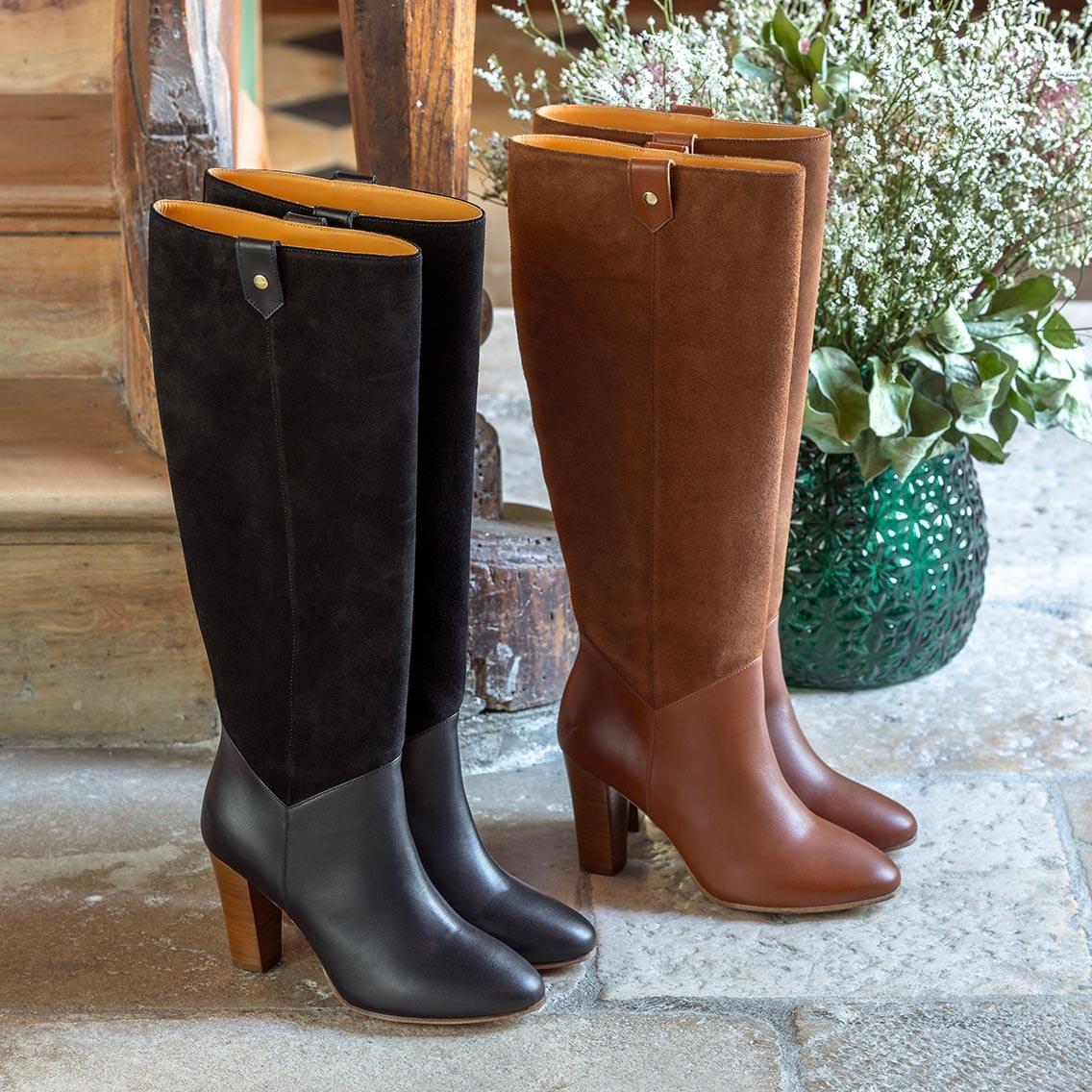 CoMfortable
The Ysée have a zip inside to facilitate the footwear. The Triangle Boots have a half-zip.
Original
It is a refined piece, a real bias and an ode to the love of leather.
The bi-materIal


True to our habits, we mix suede and smooth leather.
Heel or flat
At Pied de Biche, we offer it with a small heel of 3 cm or 8,5 cm for a slender look, you choose.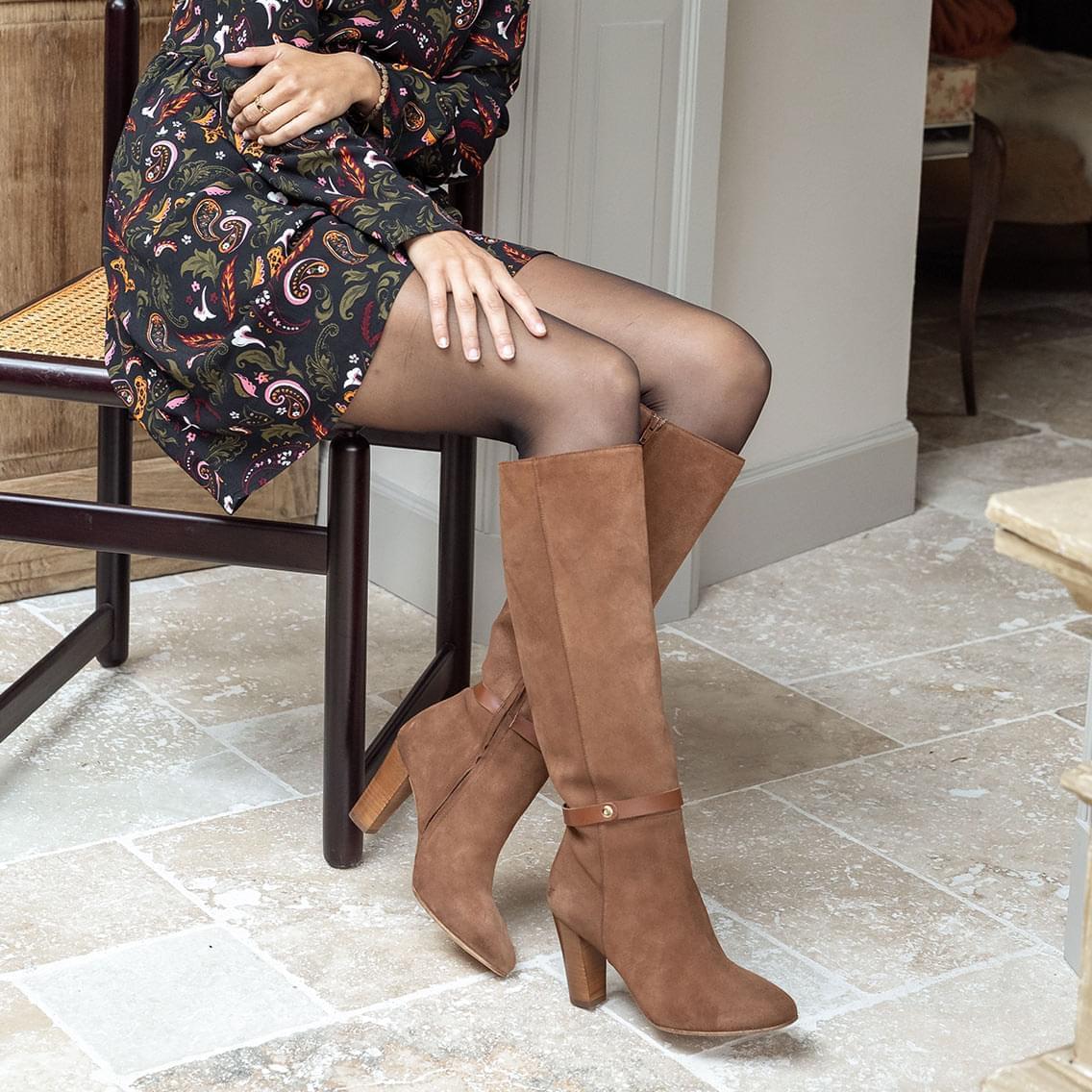 Back to top