HEEL 6 CM
6 cm is the ideal height. Great stability and slender pace! The wooden coating is both durable and elegant. The rubber pad will ensure cushioning and grip!
The heel ankle boots
Refined and delicate on a flat sole, the ankle boot is all the more feminine on its heels. It quickly established itself as an essential for chic and casual wardrobes.
Designed in Paris and manufactured in Porto, the European shoe capital, nothing is left to chance. The leathers are carefully selected in the Trentino region, in the North East of Italy. Our workshops pay particular attention to the cut of the leather, thus guaranteeing beautiful flexible and comfortable shoes.
A high heel
8 cm for a confident and elegant approach.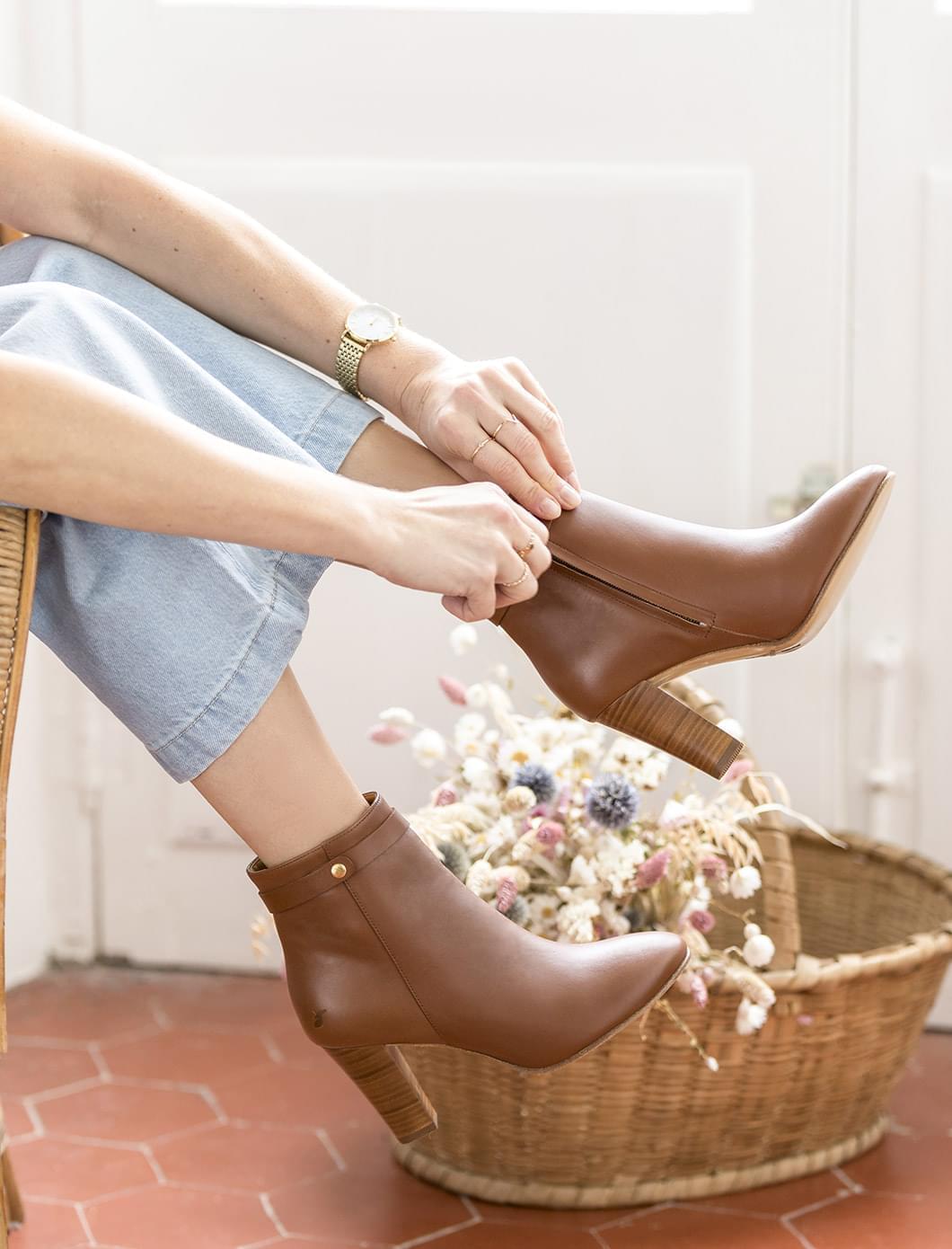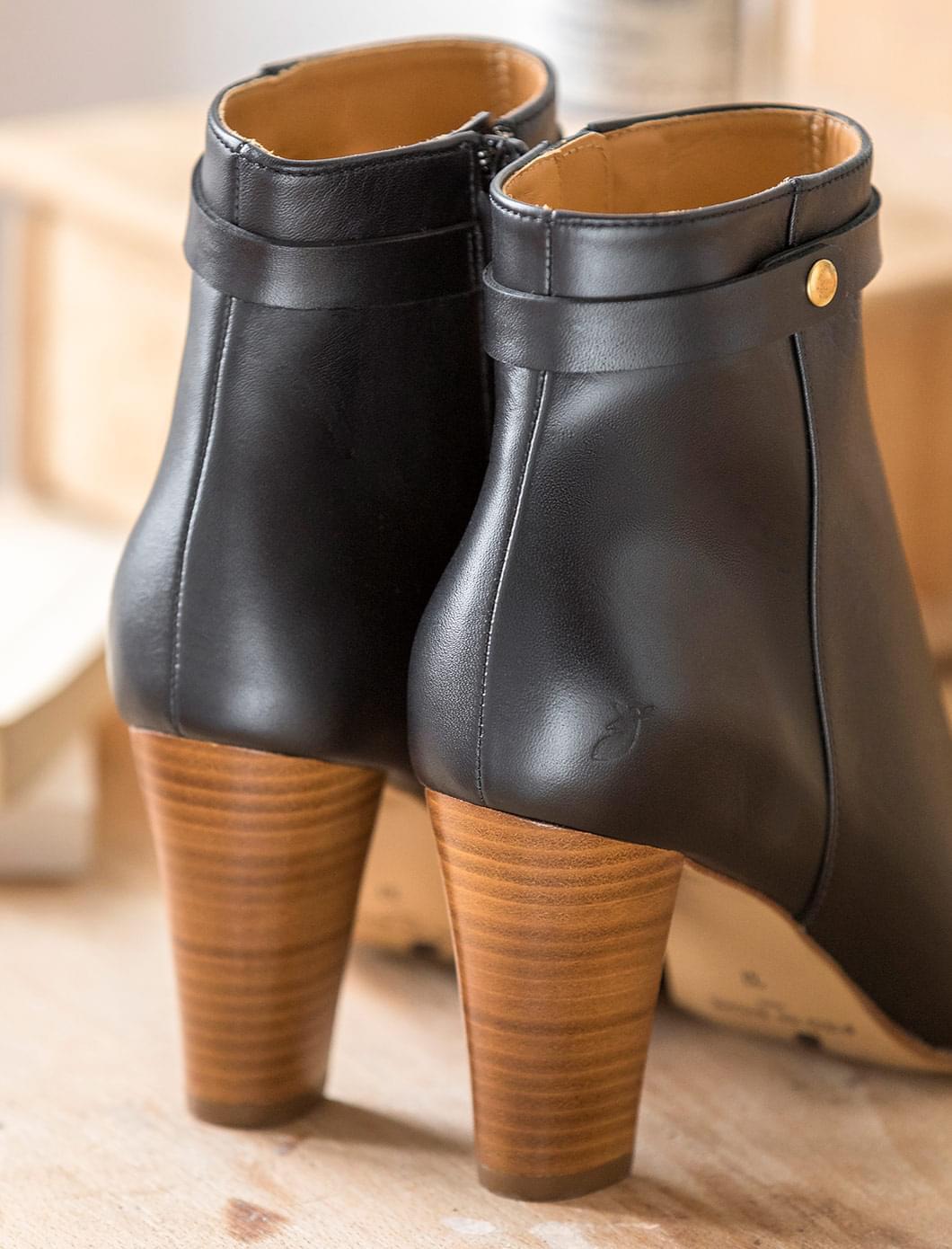 Pied de Biche Touch
A deep color and a raw heel, the perfect combo for a singular boot. Its comfort pad makes it comfortable and even makes you forget that you are not flat!
Leather Boots
Our models are available in many colors. The interior lining in leather will assure you comfort.
Style advice
Our heeled ankle boots are as good with skirts as pants: its very fine upper will sublimate your bare ankles, or slip perfectly under a canvas of pants. You understood, you can enjoy it on all occasions! Make it the centerpiece of your outfits and you'll have it all!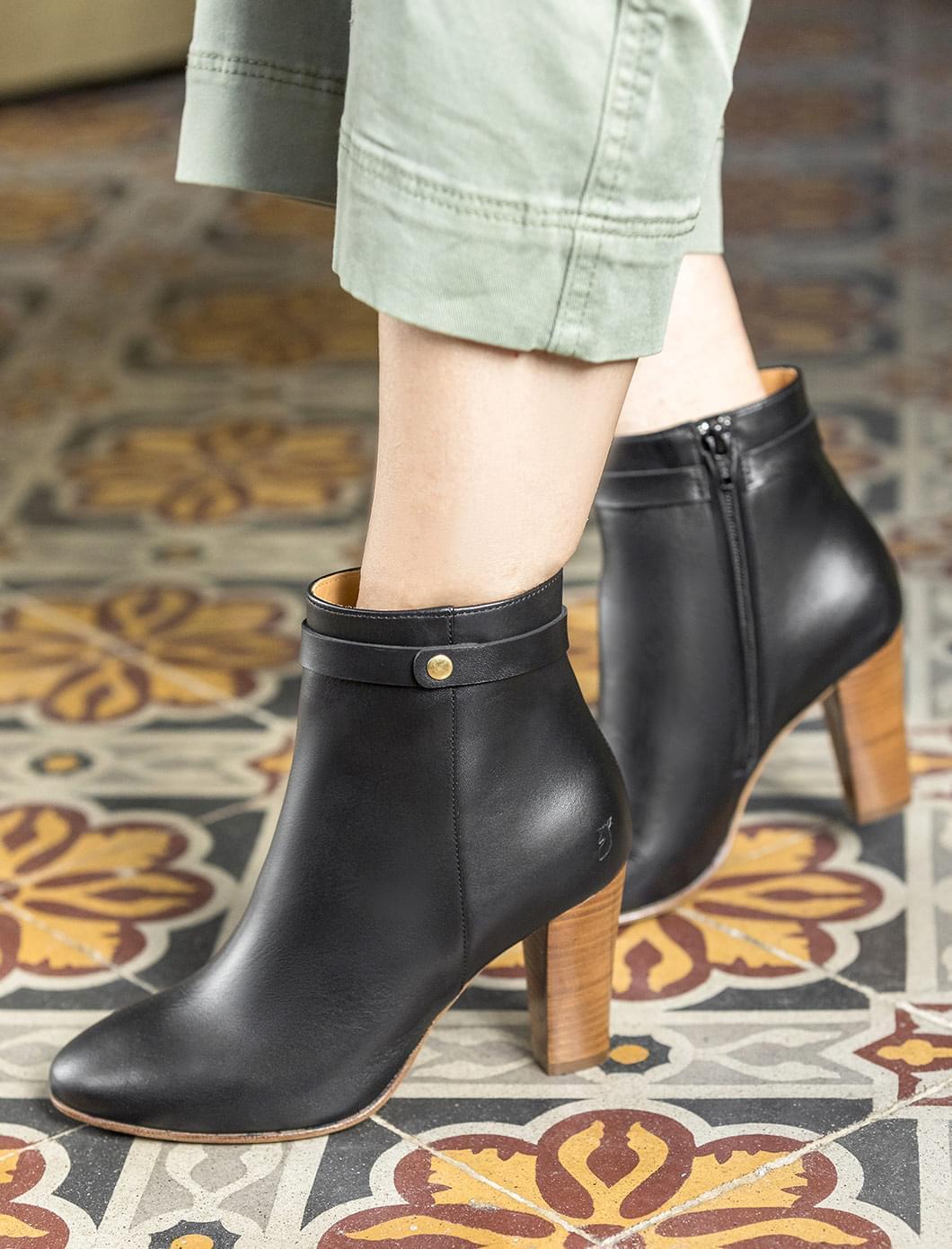 Back to top