Surtitre
Titre
Lorem ipsum dolor sit amet, consectetur adipiscing elit, sed do eiusmod tempor incididunt ut labore et dolore magna aliqua. Ut enim ad minim veniam... , quis nostrud exercitation ullamco laboris nisi ut aliquip ex ea commodo consequat.See more
Surtitre
Titre
Lorem ipsum dolor sit amet, consectetur adipiscing elit, sed do eiusmod tempor incididunt ut labore et dolore magna aliqua. Ut enim ad minim veniam... , quis nostrud exercitation ullamco laboris nisi ut aliquip ex ea commodo consequat.See more
Surtitre
Titre
Lorem ipsum dolor sit amet, consectetur adipiscing elit, sed do eiusmod tempor incididunt ut labore et dolore magna aliqua. Ut enim ad minim veniam... , quis nostrud exercitation ullamco laboris nisi ut aliquip ex ea commodo consequat.See more
The essential Combat boots
Our Combat boots for Women have a very particular history: it is the first time that one of our creations is perfectly identical to a male model. But above all, it is a shoe that is born from your desires and your desires.
When you get out of our men's Combat boots, many of you ask us for their version. There she is !
Originally, these lace-up boots allowed soldiers to be isolated from mud, cold, and humidity.
They have now deserted the conflict zones to invade the bitumen, and bring an original and androgynous touch to your looks!
Designed in Paris and made in Porto, our Combat boots for Women display a very assertive style. Always looking for the highest quality creation possible, we have carefully selected our raw materials and craftsmen.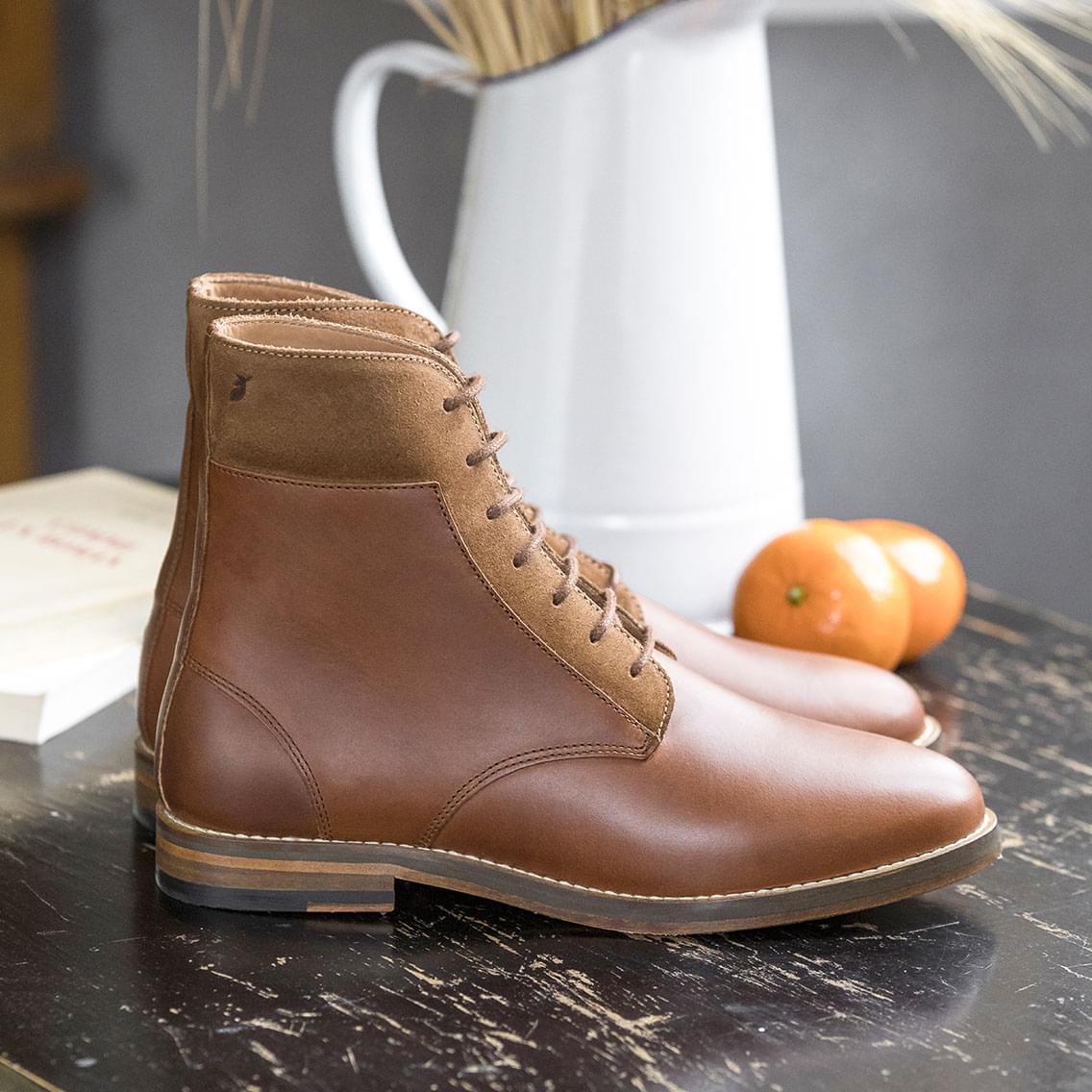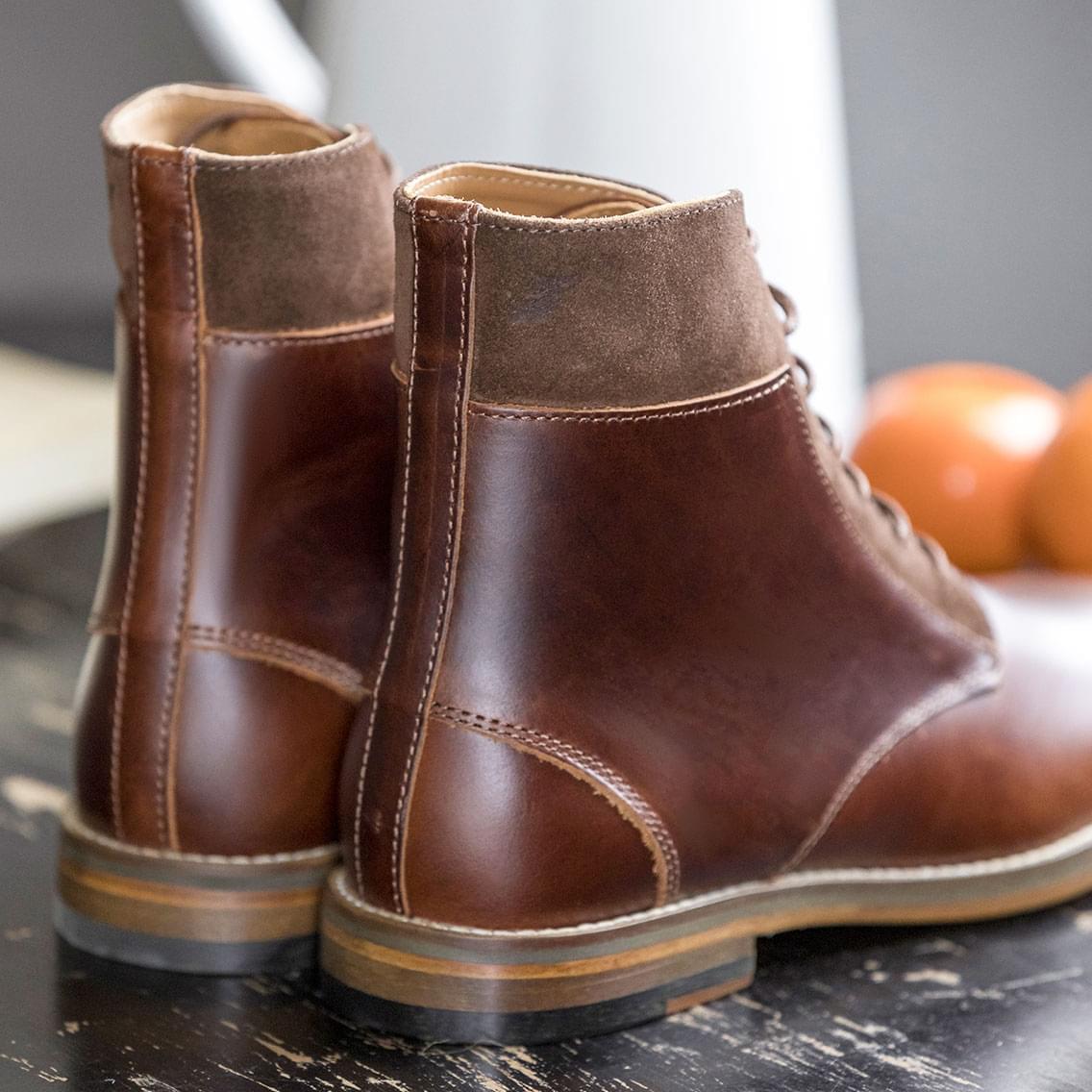 Style advise
Pied de Biche wanted to keep all the technical characteristics of these lace-up boots.
Their genuine leather sole is accompanied by a rubber midsole, a real thermal insulator.
Robust, they are sewn in Blake and finished with a nailed heel. Fully lined in cowhide, our women's lace-up ankle boots provide unparalleled comfort. Their rising, laced upper elegantly refines the ankle.
Back in Blake
For leather soles: these Chelsea Boots are sewn with Blake, from our manufacturer Fernando, north of Porto. Blake is by far the most popular couture at Pied de Biche.
First of all because it is this process that allows us to imagine and design shoes that are more flexible, more elegant than most shoes on the market (especially those with Goodyear soles). Then because it is a sign of quality, of durability. eh yes.
The look board
Reflection (s) of the Pied de Biche DNA, our lace-up ankle boots sport a bi-material look, in deep and subtle shades. Suede gives character to smooth chocolate or black leather.

Worn with jeans, they want to be adventurous. A little dress, and here they are sensual and rock to perfection. Perfect alternative to the more classic boots, our Combat boots for Women accompany you everywhere!