Premium products at affordable prices
how a shoe is made
« Pied de Biche entirely makes your shoes from A to Z. We define the shapes, the choice of leathers, cutting techniques, manage all the detail,  through to the sole specifics. The process is both convoluted and high risk. »
OUR Workshop
The workshops where our each one of our Pied de Biche shoes  are carefully made are situated near Porto, Portugal.
Porto is the European shoe capital. Its region is recognized worldwide for its know-how and expertise. Our workshops work closely with well-known, luxury good providers. We specifically select them for the special care that our craftsmen give to the manufacture of each article we entrust them to make.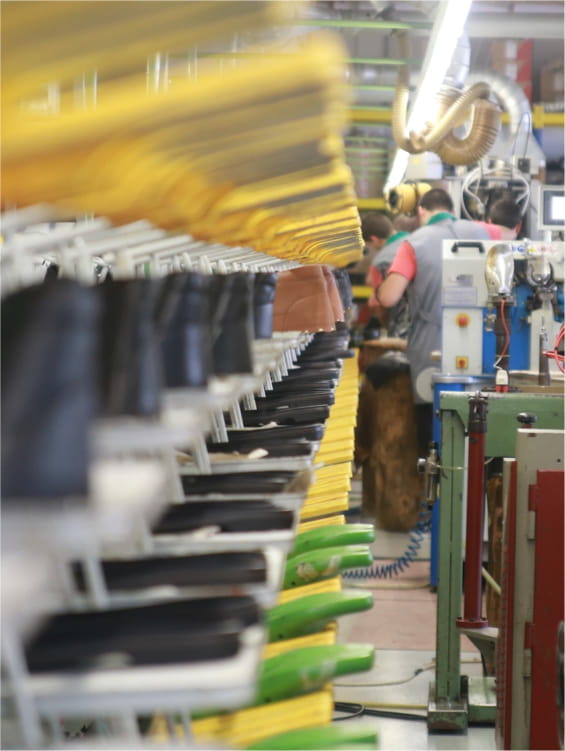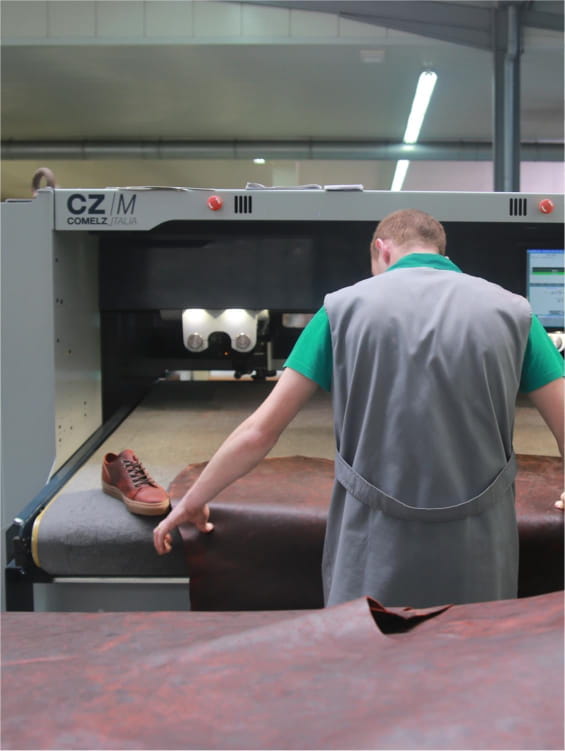 OUR leather
Pied de Biche strives to continually procure the most beautiful natural leathers and these are generally found in North East Italy, in the Trentino region. Our genuine passion and love for beautiful materials drives us to always look for a unique detail such as a finer grain, a richer hue...
Pied de Biche mainly selects calf leathers as these leathers have the advantage of being both supple and long lasting. Furthermore, our shoes are also entirely lined with calf leather. Most or our leathers have been tanned using a semi-vegetal dye, much more respectful of the environment and leather.
OUR Assembly
From cutting to stitching, your shoes are handcrafted following traditional shoemaker standards. Our artisans are involved in every step in the making of your Pied de Biche shoes.
All our models have followed a thorough development process including prototyping, testing, adjusting and more testing. We have also engaged with our customers to get their valuable feedback. In our quest to continuously improve and embrace new technical innovations, each new collection gets perfected. All our shoes have genuine leather soles, mounted in Blake for men and hot-welded for women. Some soles have a gum insert, others not, depending on the models.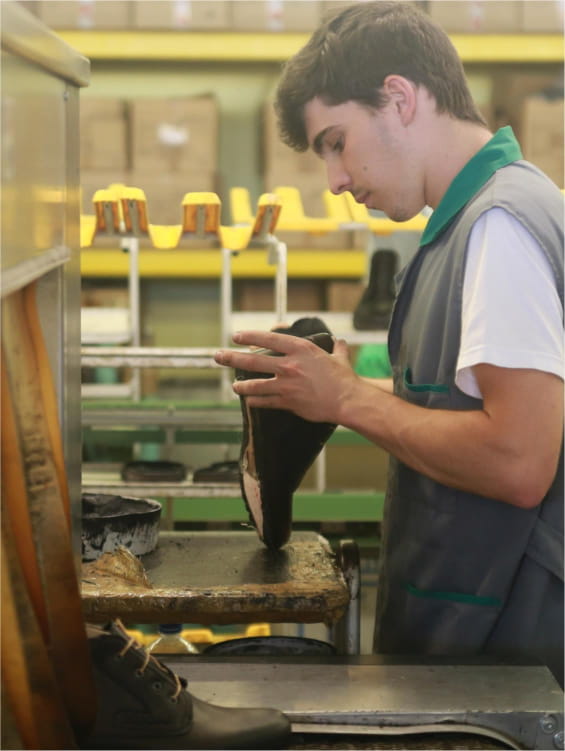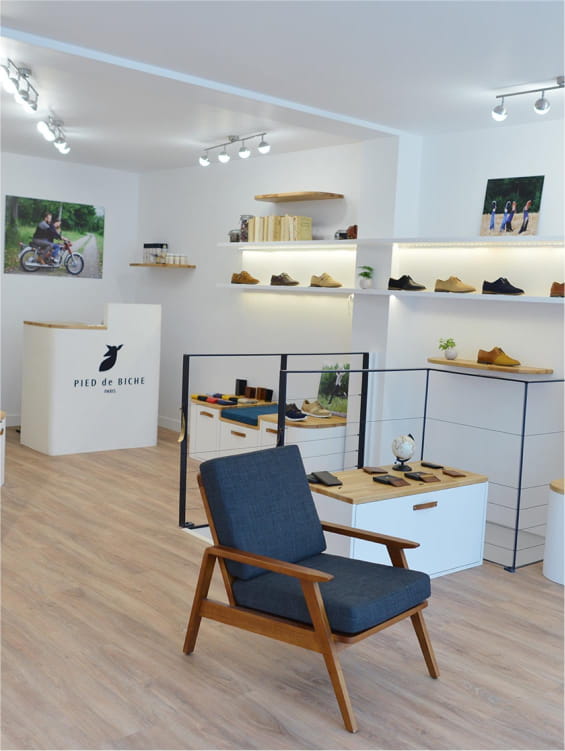 OUR Logistics
When our artisans have completed a model production cycle, all the Pied de Biche shoes are sent to our logistics centre, situated in the suburbs of Paris. Once there, your online orders are carefully packed and sent straight on to you.
A part of the collection is delivered to our Parisian boutique situated 5 rue Commines, where the enitre Pied de Biche team is happy to welcome you every day of the week.