ULTRA SOLE LIGHT AND RESISTANT
We opted for a "commando" sole, ultra light TPU. This material is very resistant and super flexible. Featherweight derbies, with a certain quickdraw!
The choice of material
Easy to pull on with their lateral elastics, they have become a gentleman's staple piece. Sometimes made from smooth leather, greased leather, nubuck or suede, they combine flexibility, comfort and strength thanks to the upmost care given to the cutting and selection of leathers.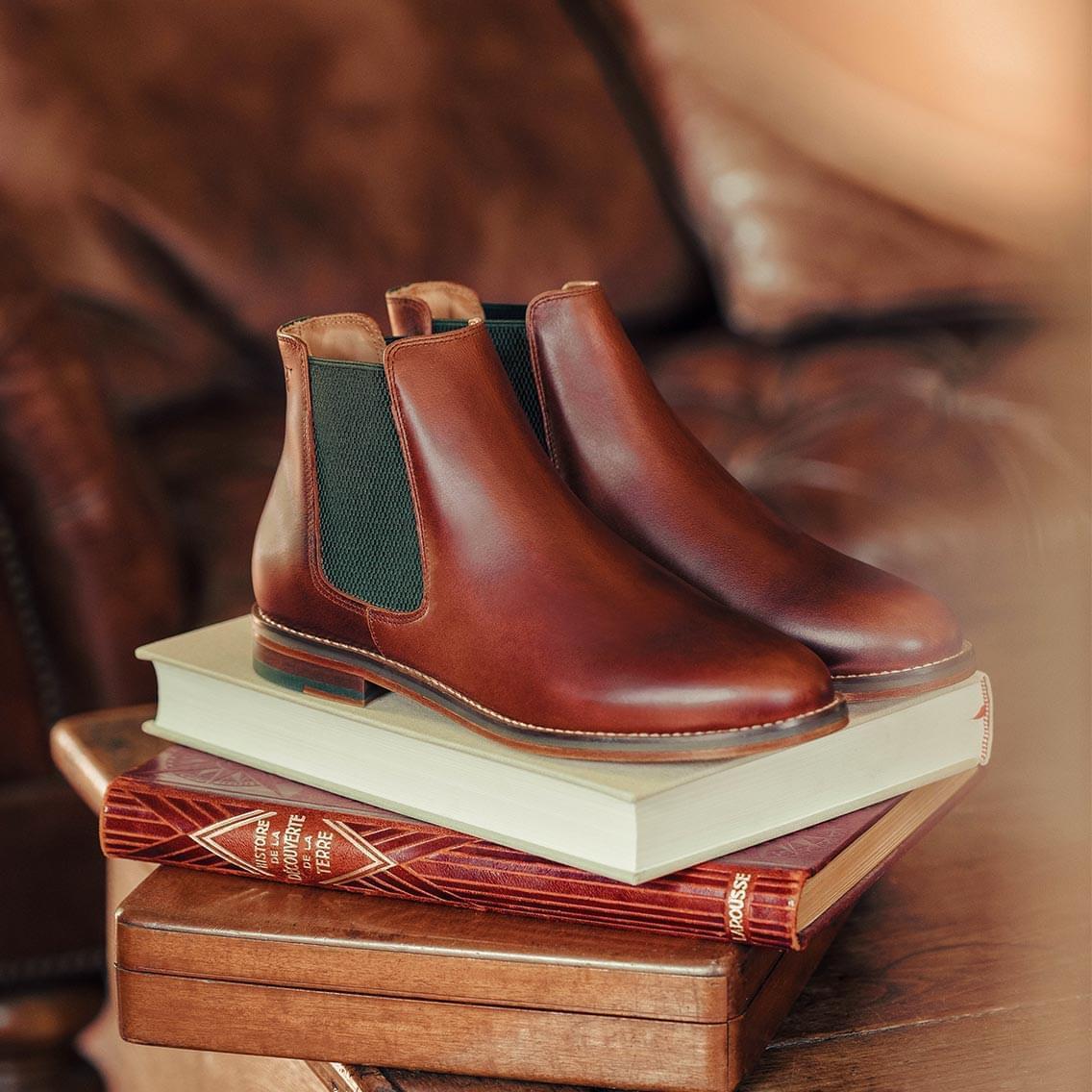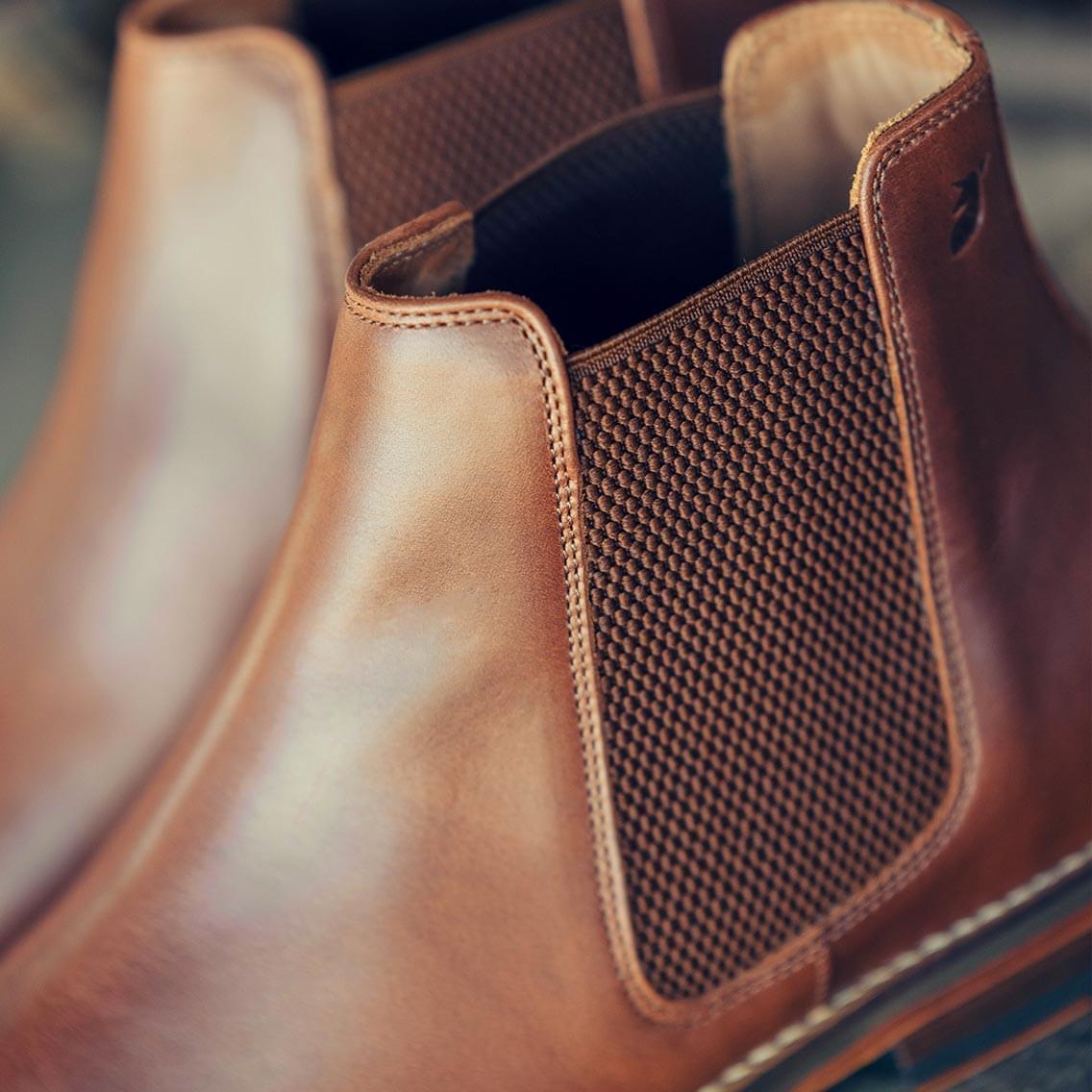 Pied de Biche signature touch
It is the skillful combination of different materials and colours that define Pied de Biche's DNA. It gives a refreshing little touch of fantasy to this great classic!
Styling tip
Timeless, modern and elegant at the same time, our Chelsea boots will spruce up your look on every occasion. Their simple and clean lines compliment most outfits. They are very versatile and can be worn with casual outfits such as jeans or chinos or look just as great with a more formal outfit. Whether you are relaxing at the weekend or in the office, they will be your perfect match!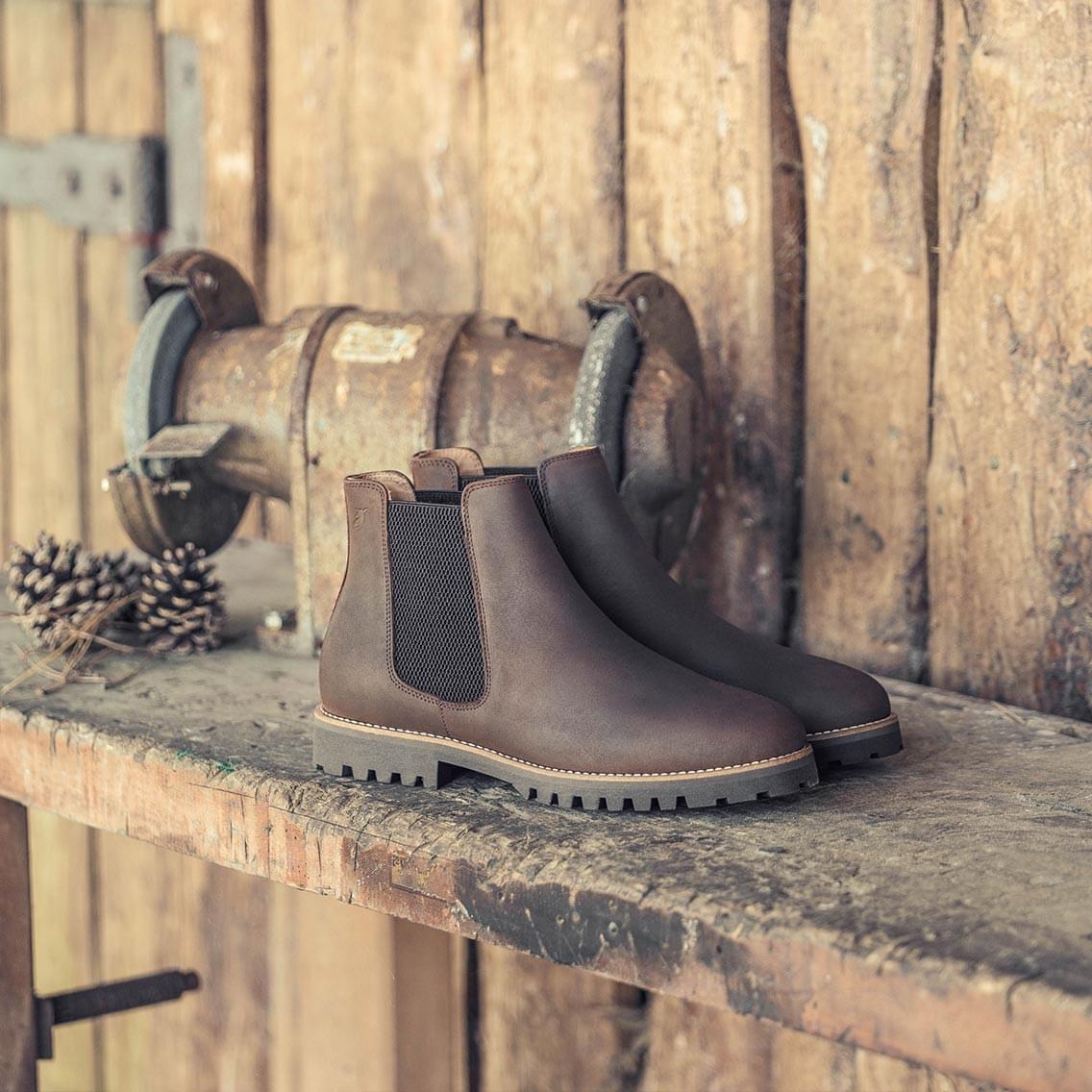 Back to top