6 cm heel
6cm is the perfect height : stable but elegant ! Our wooden heel is both durable and fancy. A rubber pad is used to ensure grip and comfort. 
Ankle boots Hells
Elegant and fine when flat, the ankle boot becomes even more feminine. Easy to pull-on and pull-off thanks to its side elastics, she will soon become a must-have in your wardrobe!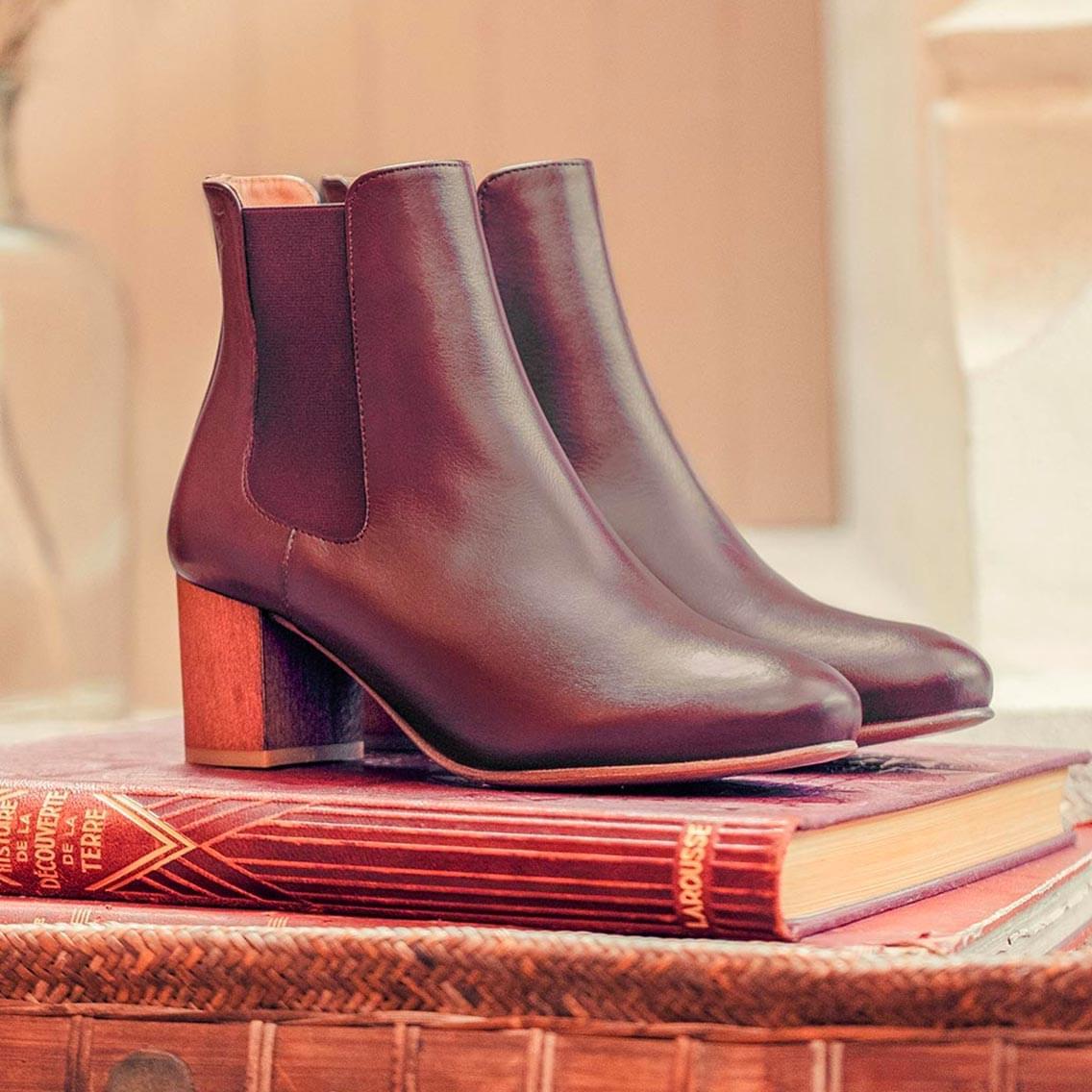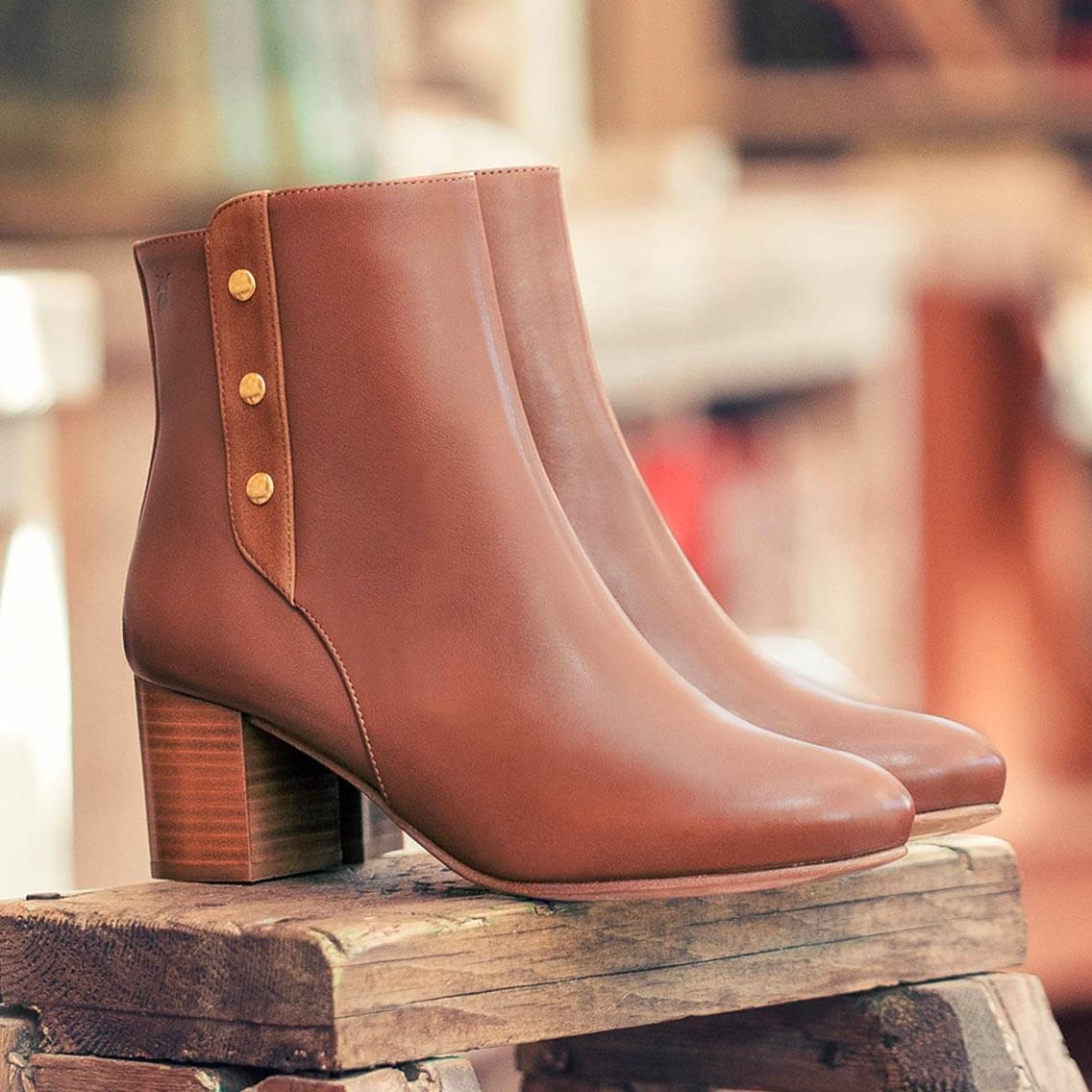 Pied de Biche signature touch 
Deep color and rough lumber heel: the perfect match for unique boots! It's 6 cm heel is that comfortable, so as to make think you are are wearing flat shoes.
Styling type
Either with pants or skirts, its fine upper will sublime both your ankles and legs. Make them your daily basis!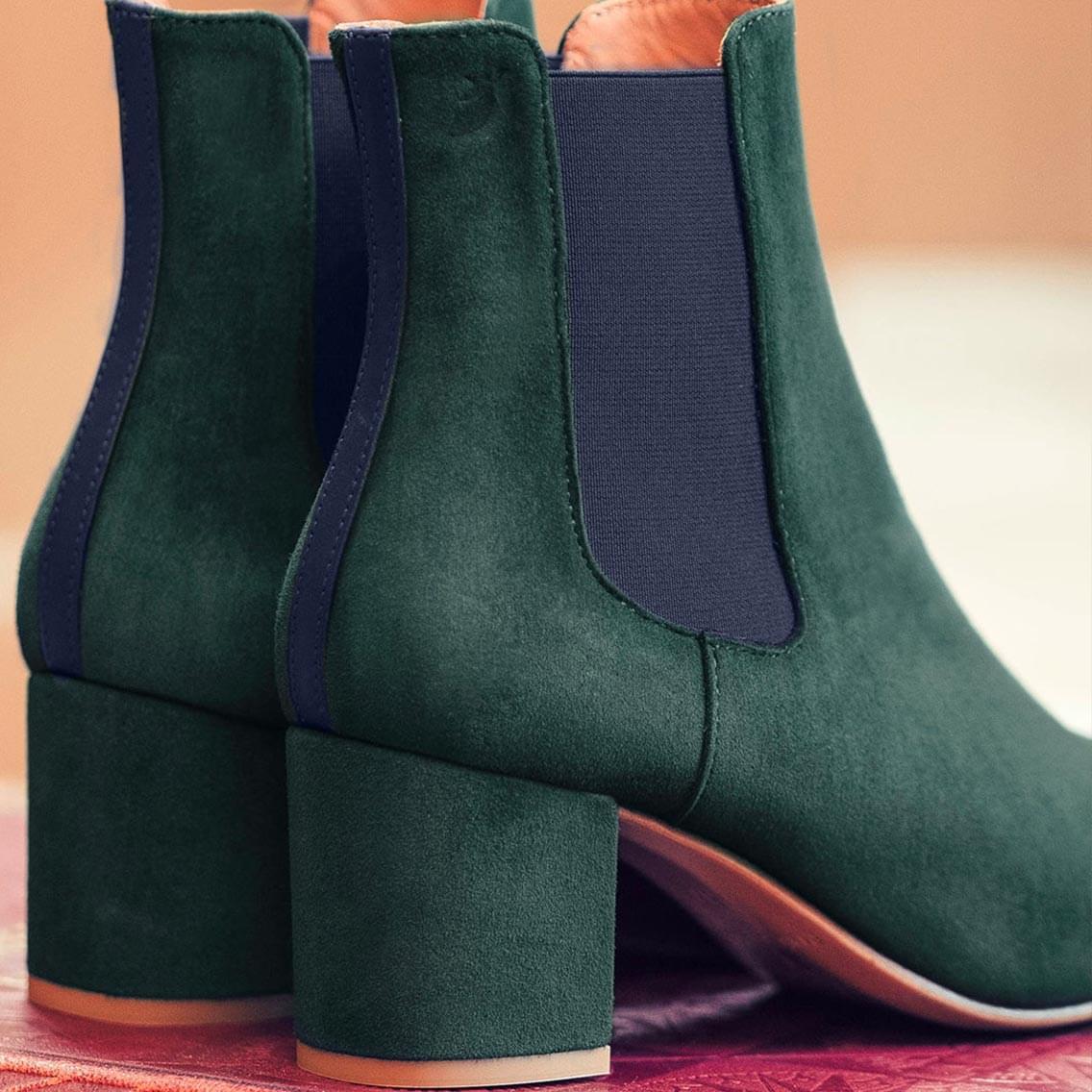 Back to top