Desert Boots
This fall at Pied de Biche, we revisit a must-have for the men's shoe: the Desert Boots!
Slightly similar to Derbies or Chukka, they are made of velvet calfskin, greasy leather or even smooth leather depending on the model, and mounted on comfortable crepe or leather soles.
Discover our Desert Boots Pied de Biche, to wear in all circumstances.
Nous sommes fiers de vous présenter l'arrivée de la Desert Boots dans la collection de chaussures Pied de Biche : une chaussure dont la tige est seulement faite de deux pièces de cuir bi-matière, avec un bout arrondi et cousue à la fameuse semelle en crêpe. Nous la proposons également avec une semelle en cuir.
Pied de Biche se devait de réinterpréter cet intemporel, en en proposant une version moderne, haut de gamme mais accessible.
Dessinées à Paris et fabriquées à Porto, capitale européenne de la chaussure, rien n'est laissé au hasard pour nos Desert Boots Homme.
Nos artisans travaillent avec les matières nobles des plus grandes maisons de luxe, mettant tout leur précieux savoir-faire au service de nos collections. Les cuirs sont soigneusement sélectionnés dans la région du Trentin, au Nord-Est de l'Italie. Nos ateliers apportent un soin particulier à la coupe de la peausserie, garantissant ainsi de belles chaussures, souples et confortables.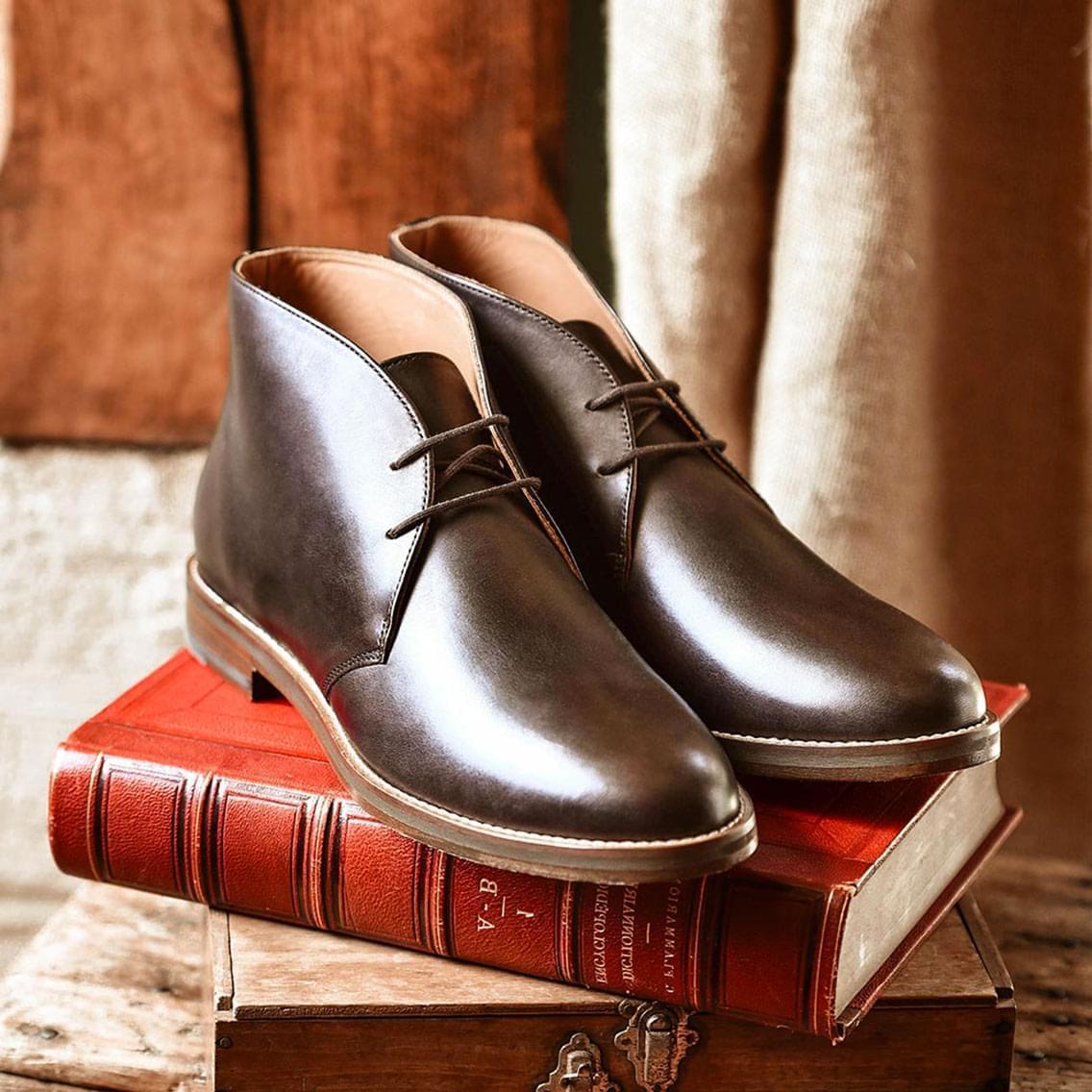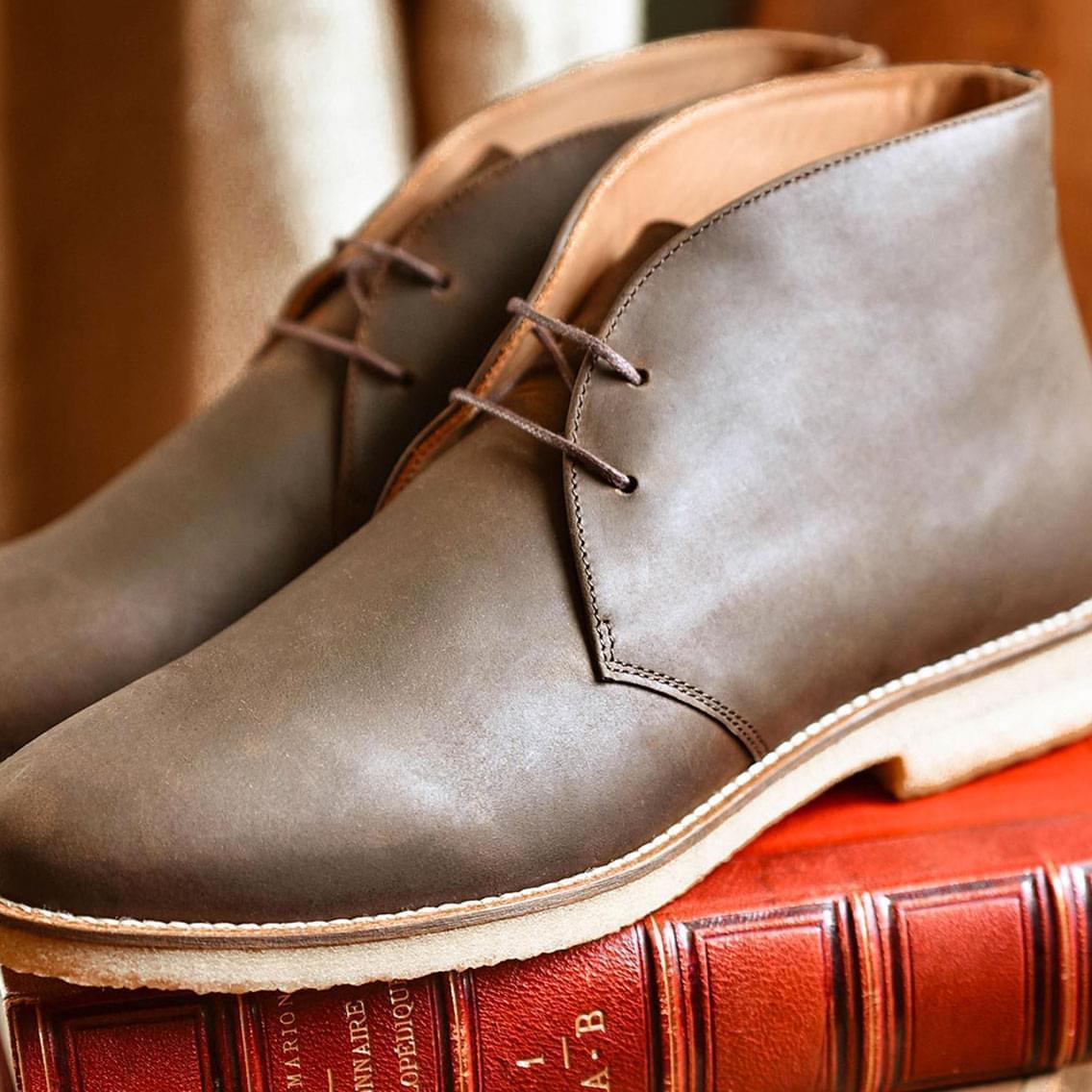 Nous la proposons, sur le site et en boutique, en plusieurs coloris : faites de veau velours chocolat, bleu ou fauve, ou encore avec en cuir lisse cacao ou chocolat, nos boots homme se portent en toutes circonstances. Avec un jean brut, des chaussettes, un chino, un  pantalon, une chemise casual ou un simple t-shirt, vous ne serez jamais trop élégant ou pas assez… Confortables et tendances, elles représentent aujourd'hui l'ADN de Pied de Biche : le style et le confort.
Découvrez aussi nos chaussures de ville : (lien) les Derbies, les Chukka, les Chelsea Boots, et Combat Boots.