Man
Gentlemen, let's find the right shoes, elegant and sophisticated! 
Pied de Biche is working everyday to offer you high quality shoes, in keeping with cobbler traditions. 
Every item is full calf leather lined.
We create high-end stylish shoes for men, in keeping with cobbler and shoemaker traditions.
Designed in Paris and produced in Porto, Portugal, our collections are willing to twist timeless leather shoes for men. Each shoe model is a new challenge for our French brand.
Since 2015 and our first Chelsea Boots, our motto is to rejuvenate classic city shoes, balanced between casual and luxury items.
From materials to finishing touches, every detail is carefully thought, to guarantee the highest quality possible. Our craftsmen all have a recognized know-how, we tried to bring to the fore.
All our collection is created and lined from intently selected calf leather, which make our shoes both comfy and dressed. Our soles are also made from leather, to last longer in time.
Quality is a luxury that you can get with Pied De Biche!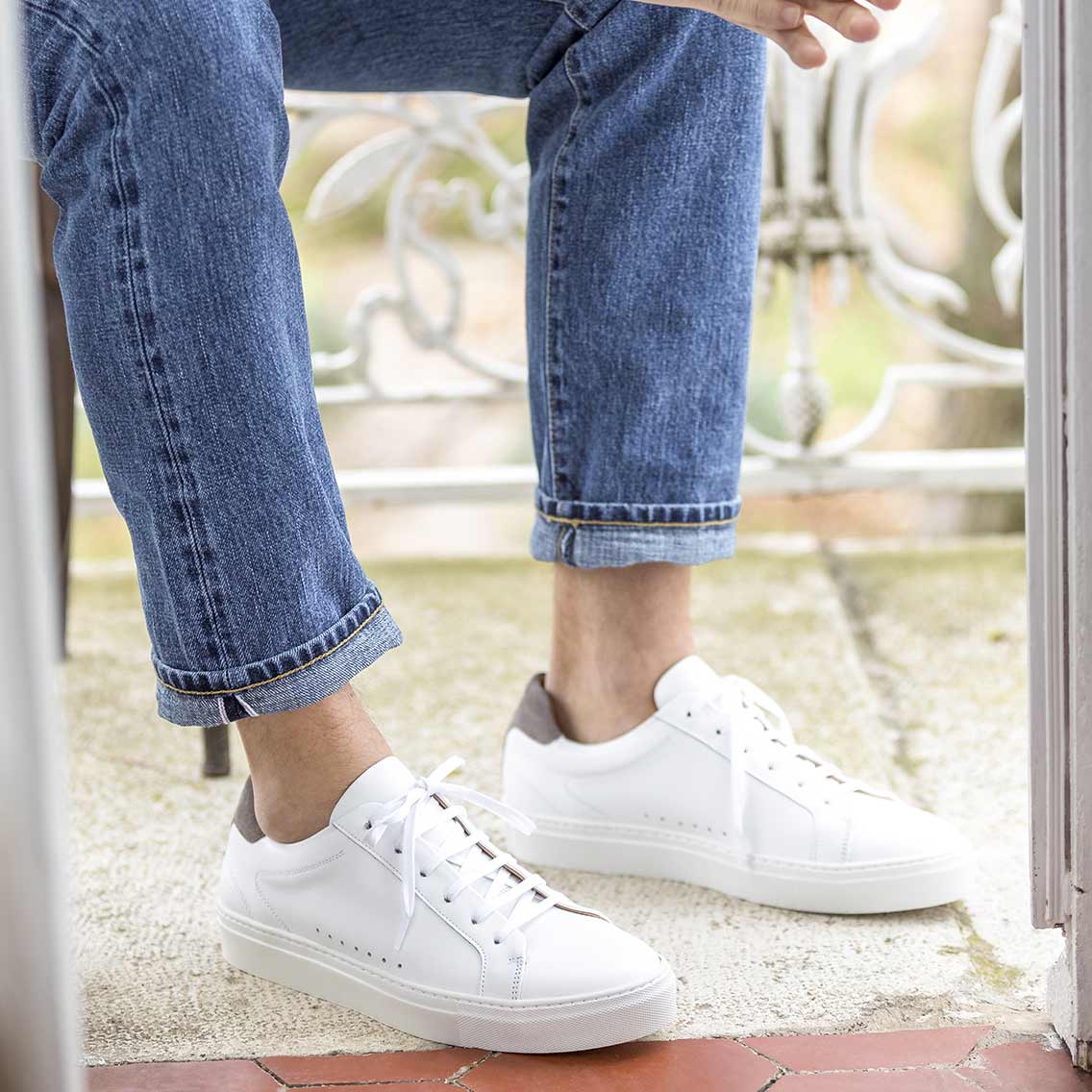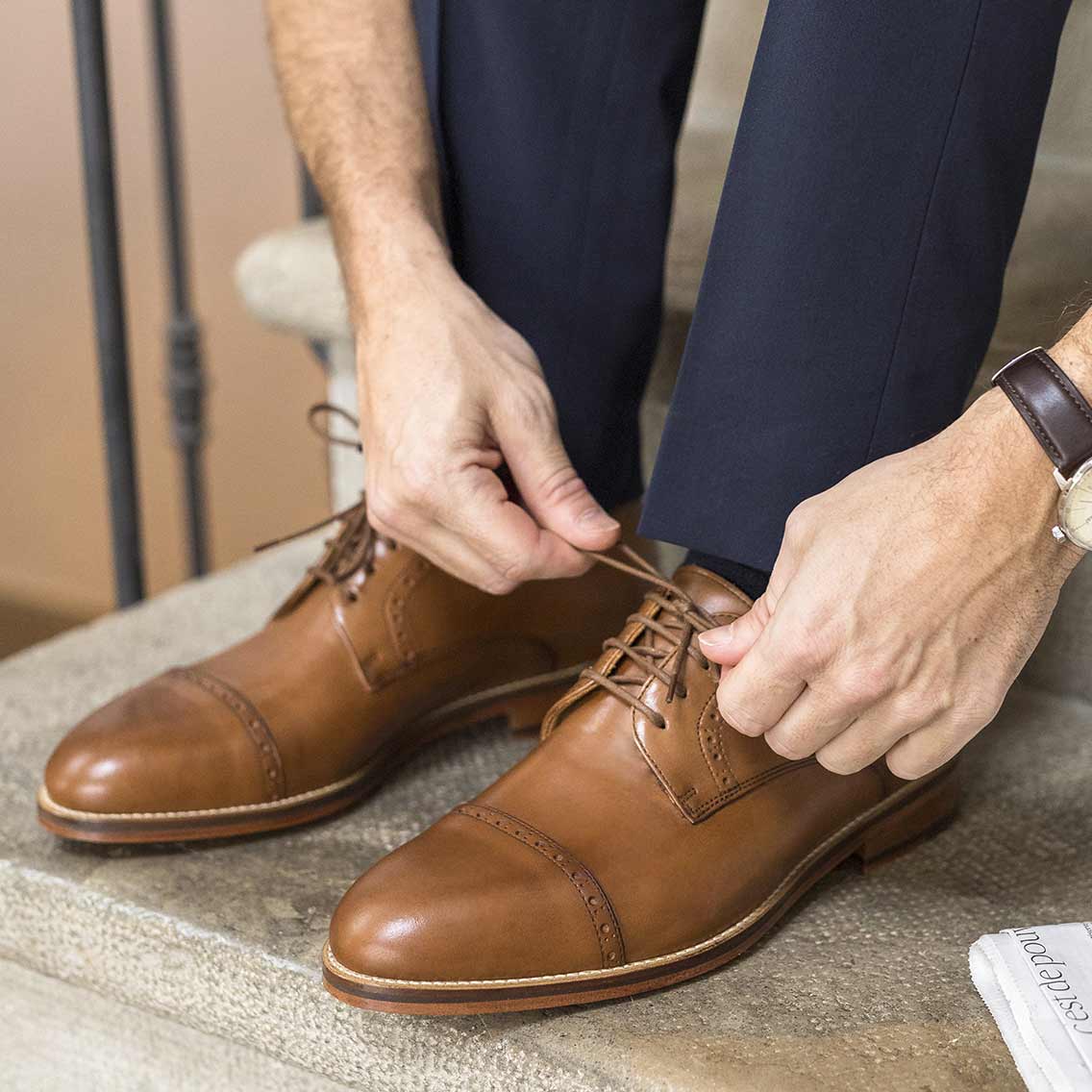 Boots, derbies, boat shoes or sneakers, our fashion shoes for men play with colors and materials. We refused to create only black or dark brown shoes, our yokes are declined in many different hues. Whatever your outfit is, you will necessarily find Pied de Biche shoes to fit you!
To help you extend your shoes' lifespan, we recommend you use shoe trees, beauty cream and beeswax polish.
Our collection exists also for Woman: Chelsea Boots, leather sneakers Combat Boots, Ankle boot, Ankle Heeled Boots, slippers or loafers, go and have a look!