Slippers & Loafers
Between dance shoes and indoor shoes, the reinterpretation Pied de Biche makes Slipper THE little shoe to wear for all occasions.
Slip them into your purse, they will accompany you everywhere! Light and elegant, they are feminine and beautifully colored!
Pied de Biche also creates its moccasins! Fine, elegant and thought in every detail.
Its full-grain calf leather upper is enhanced with a tonal velvet calfskin insert.
With its androgynous yet delicate look, our moccasin will quickly become your daily ally!
Womens' slippers were our first summery model! We wanted to reinvent this timeless model, inspired by low dancing shoes.
Just as elegant as the original ones, our leather slippers are thought like high end creations.
Many prototypes later, womens' slippers are thin, resistant yet comfortable shoes. Challenge completed!
Designed in Paris and produced in Porto, Portugal, our slippers are only made with Italian full calf leathers. We selected the best craftsmen, with precious know-how on leather work: a luxurious choice!
Their leather sole, flat heel and full calf leather lining make them not only stout but also incredibly comfortable.
Matching Pied de Biche DNA, our women's slippers play with colors and materials: smooth leather, suede or printed leather make them up. Their contrasting back yoke is adorned with sparkled or patterned leather: a subtle detail that is likely to highlight your look!
With skinny jeans or dressed outfits, you can make no mistake.
Tired of pumps or open toe shoes? Our womens' slippers will definitely become your daily basis!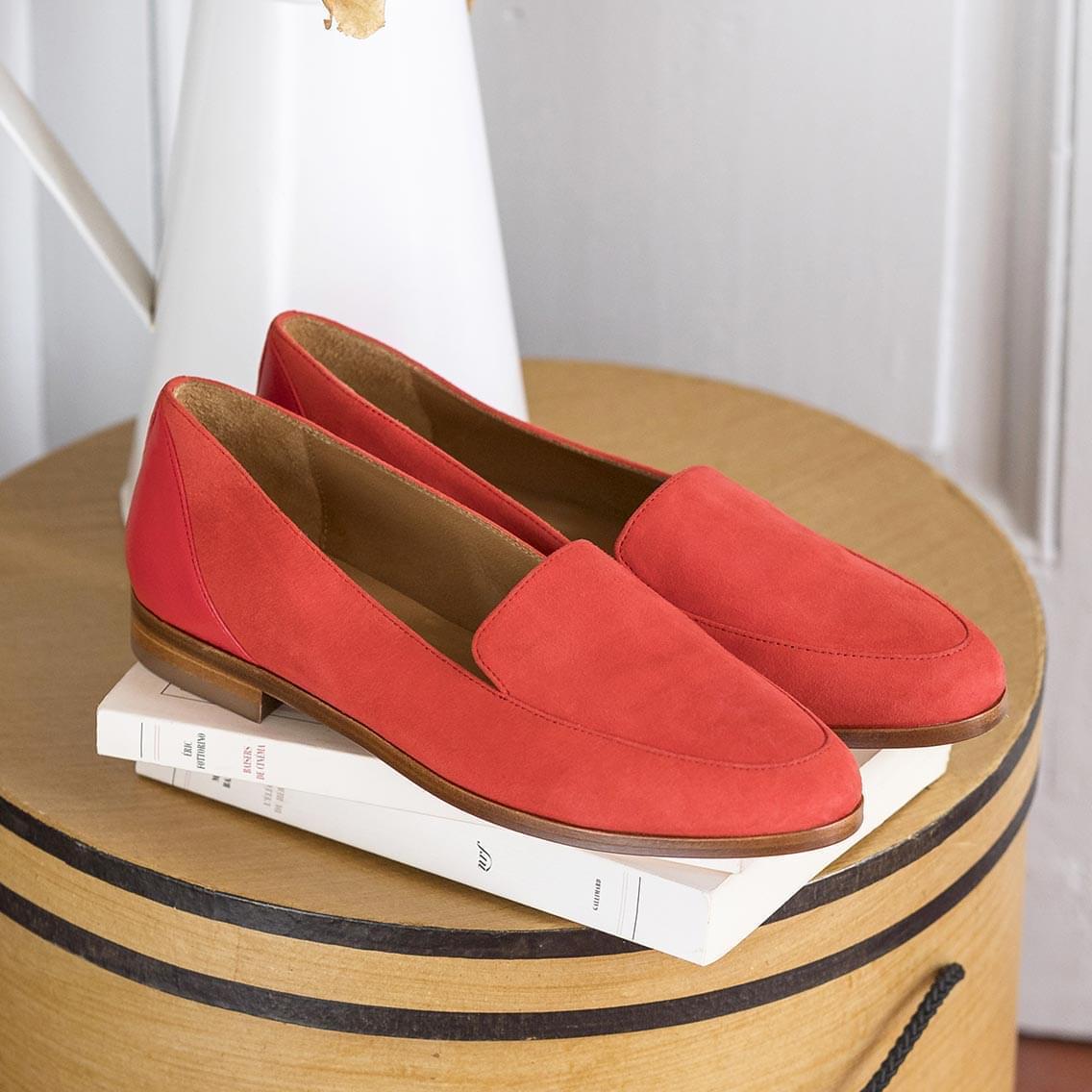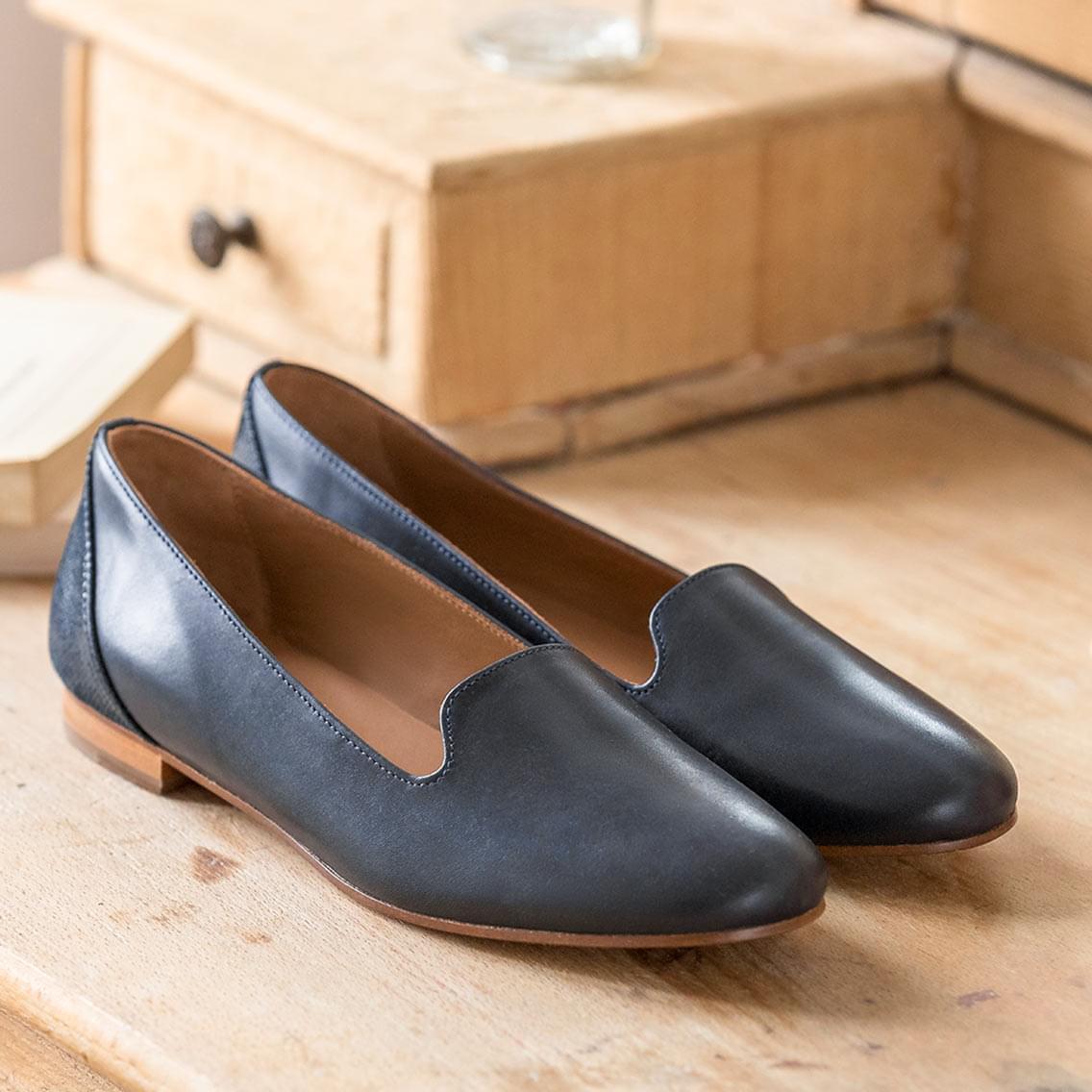 Our loafers for women are also online for the very first time on our website, joining our latest summer collection!
We are proud to show you a new model of leather shoes: moccasins for women! You can find them in croco or black ladies loafers.
Our ladies loafers were also designed in Pairs and produced in Porto, Portugal. They are made of calfskin leather that make them thin, resistant yet comfortable moccasins.
As our slippers do, our moccasins for women play with colors and materials: they match your looks in the same way.
Want to stop wearing sandals all the time? Our women' penny loafers will definitely become your daily shoes!