Boat Shoes
Let's sail this summer...
The Pied de Biche Boat shoe is the head of comfort, perfect for an essential summer look.
For sailors, grease leathers are made to resist water, whereas suede leather will seduce urban citizens.
Leather boat shoes are back in our men's shoes collection. Navy boat shoes are perfect for summer, at the beach, or in town: the perfect compromise.
Faithful to our desire to offer you a collection of ever more high-end and modern shoes, we wanted yacht shoes designed in Paris and made in Porto.
After month of prototyping in different specialised workshop, our leather boat shoes were born.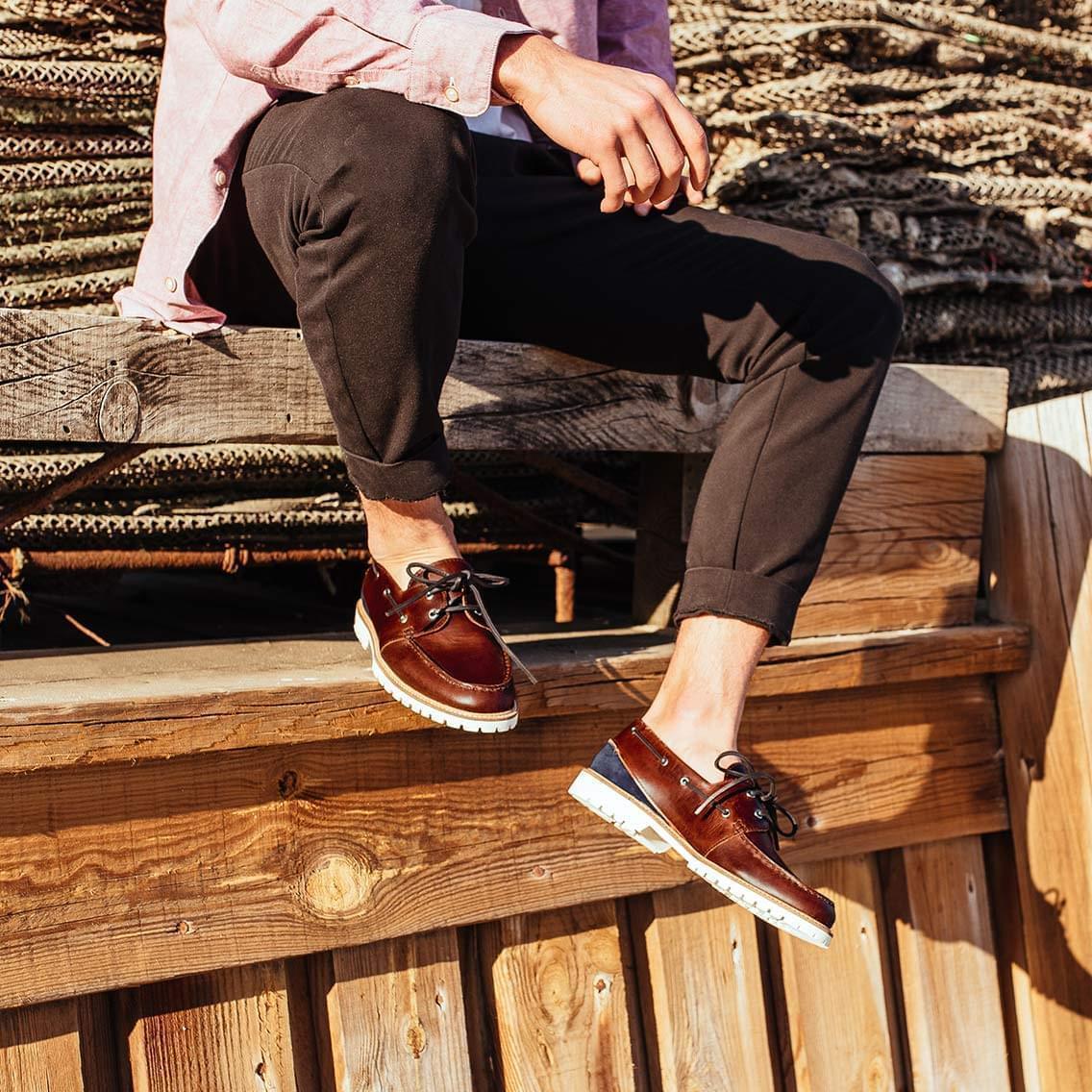 Craftsmen we work with pay as much attention to technical characteristic than to their look.
Made with smooth and suede leather, our boat shoes are made by luxury craftsmen.
Always looking for the luxury touch that makes the brand DNA, we thought these leather boat shoes by playing with materials: calf-velvet, smooth leather or even bold leather, these sailing shoes will fit your look at anytime of the day. White boat shoes are also available if you want to play with colours: as a matter of fact, we have 4 different colours for our yacht shoes.
Fed up with leather sneakers, derbies or loafers? Our leather boat shoes are a good alternative to street shoes with great comfort. Do not hesitate to associate them with our men's accessories!

Take a look to our men collection.