Sneakers
Sneakers are now the staple piece of men's wardrobe.
After months of work and several prototypes, we finally found the perfect model.
Balanced between elegance and comfort, made of full-calf leather and rubber, this pair will give your look the casual touch you need. 
30
more days before the end of preorders
Sneakers became classics of men's wardrobe! Pied de Biche could not miss that! Wishing, as usual, to offer you high end shoes, we created luxury leather sneakers, designed in Paris and made in Porto.
Months of prototyping later, our white sneakers were born!
We selected the best production workshops, with conscientious shoemakers, attaching great importance to both quality and style.
Made with full calf leather, hide used by greatest high end brands, our luxury sneakers combine comfort and elegance.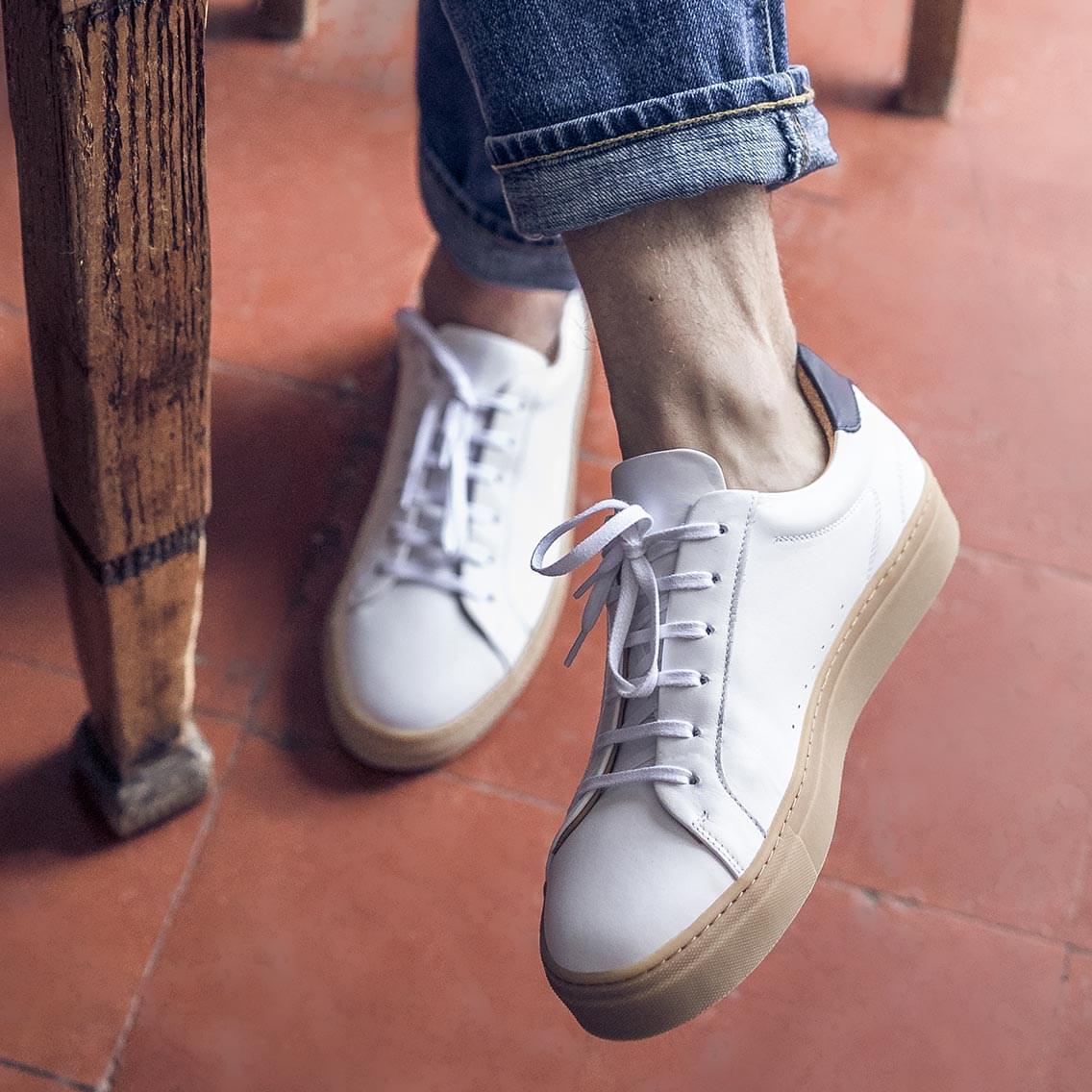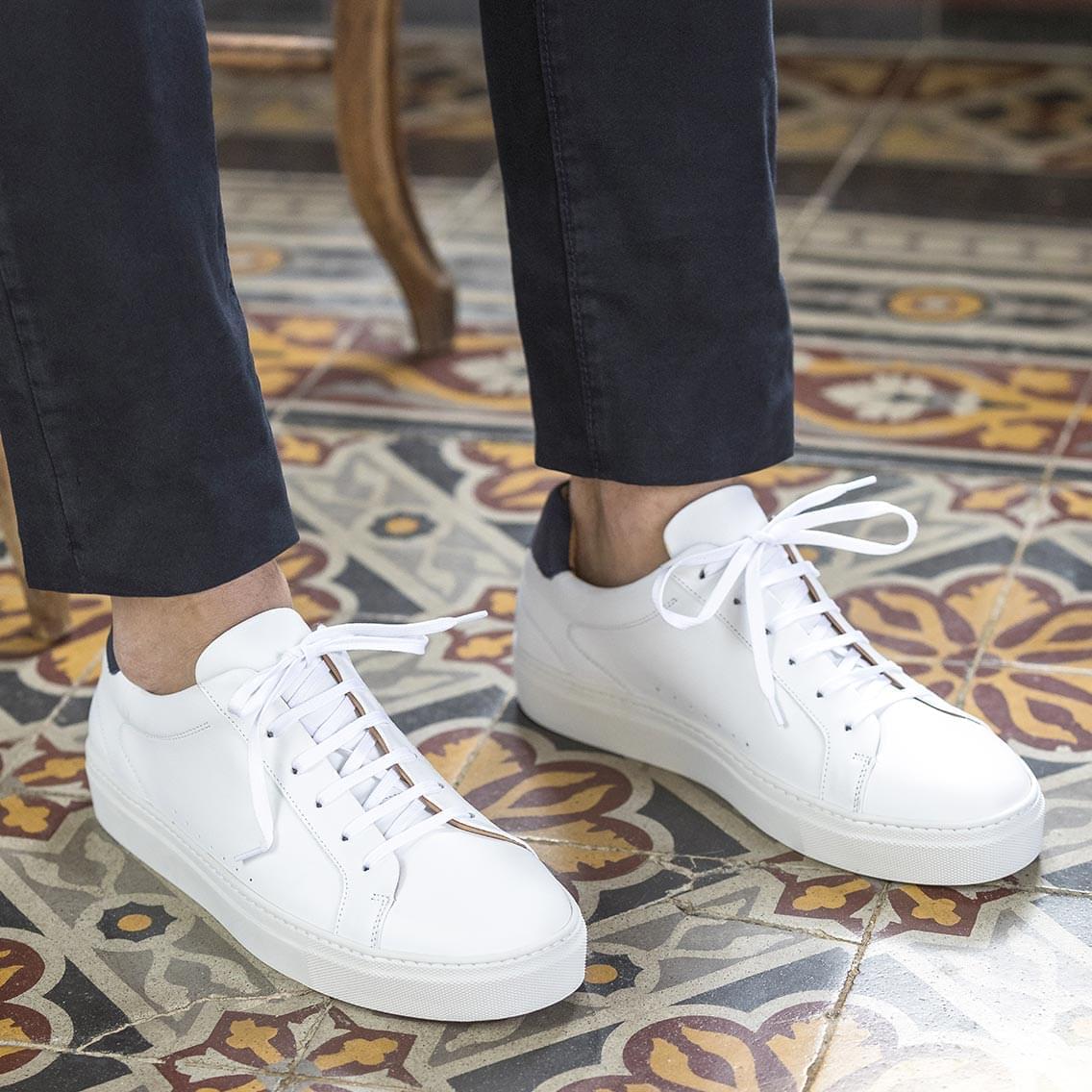 Always looking for the high-end touch that makes Pied de Biche DNA, we designed our lace-up sneakers for men with two sole colors.
Honey colored, it will give character and charm to this men's wardrobe essential. White colored, our leather sneakers are the perfect match between classicism and originality.
Built in Strobel assembly, consisting in directly sewn upper and stem-sole when stitching, our white sneakers are both robust and supple. Besides, sole is stick and side-sewned to the upper.
Bored by black leather, our sneakers back yokes are made with subtly colored hides, contrasting with the smooth white leather.
Whatever your outfit is, you will find Pied de Biche sneakers to fit you!
We also create leather sneakers for woman: lace-up or velcro, wide is the choice!
Quality is a luxe that you can get with Pied de Biche !