Triangle Heels
6cm: the perfect height to ensure both feminine silhouette and comfort.
Try our Triangle on, and you will never leave them!
Released in a heeled version, our classic Triangle boots take a step up.
Named after their geometrical contrasting yokes, they were born out of Pied de Biche creativity.
We wanted to create high end heeled ankle boots, both elegant and rock.
Designed in Paris and made with care in Porto, Portugal, our leather ankle boots are manufactured with high quality hides, conscientiously selected in Northern Italy.
Delicate and elegant when flat, our heeled Triangle boots are even more feminine. 6 cm? The perfect height you could find! Thanks to our ankle boots and their wide rough lumber heel, your gait is likely to be both slender and stable. Their leather sole and heel rubber pad ensure grip and smoothed steps.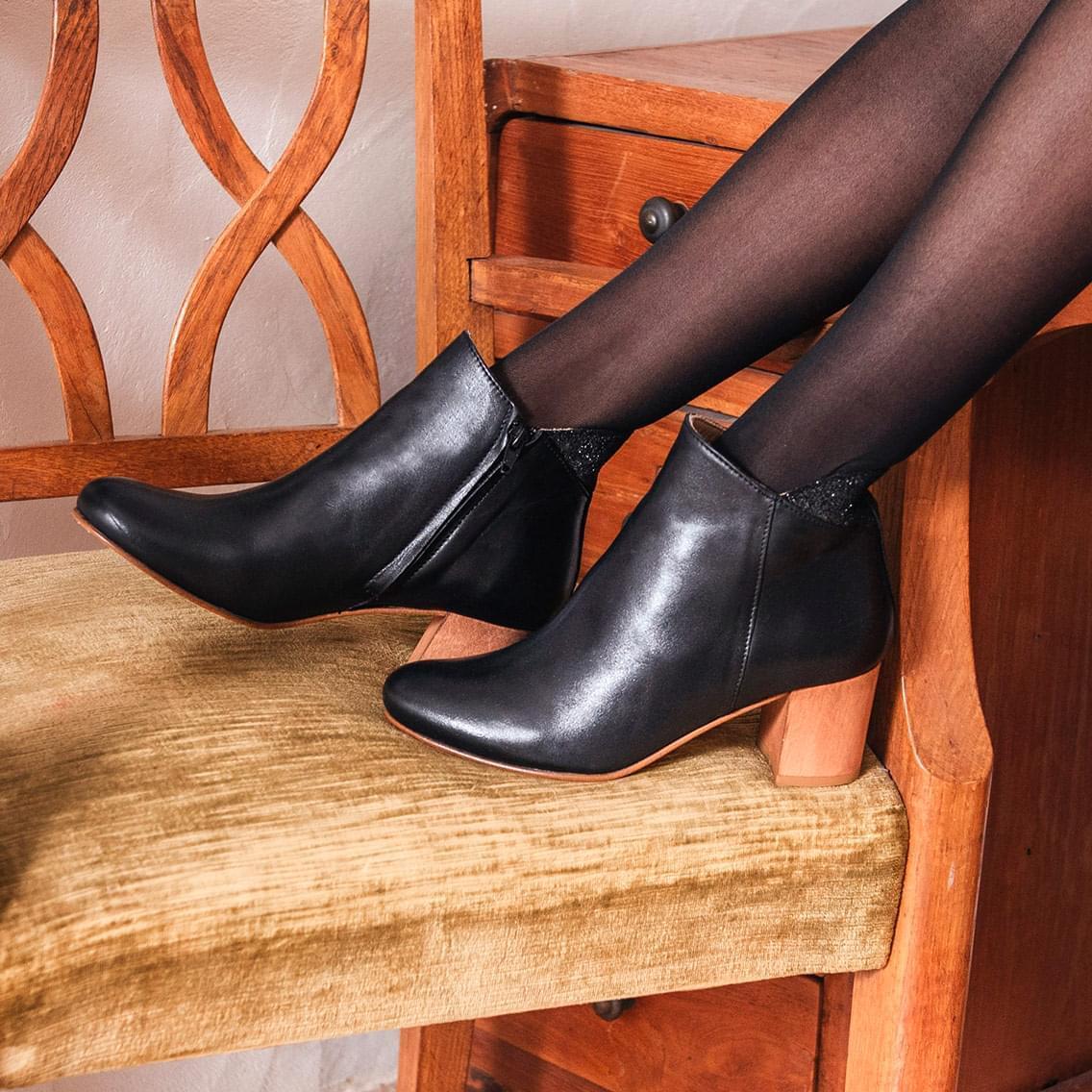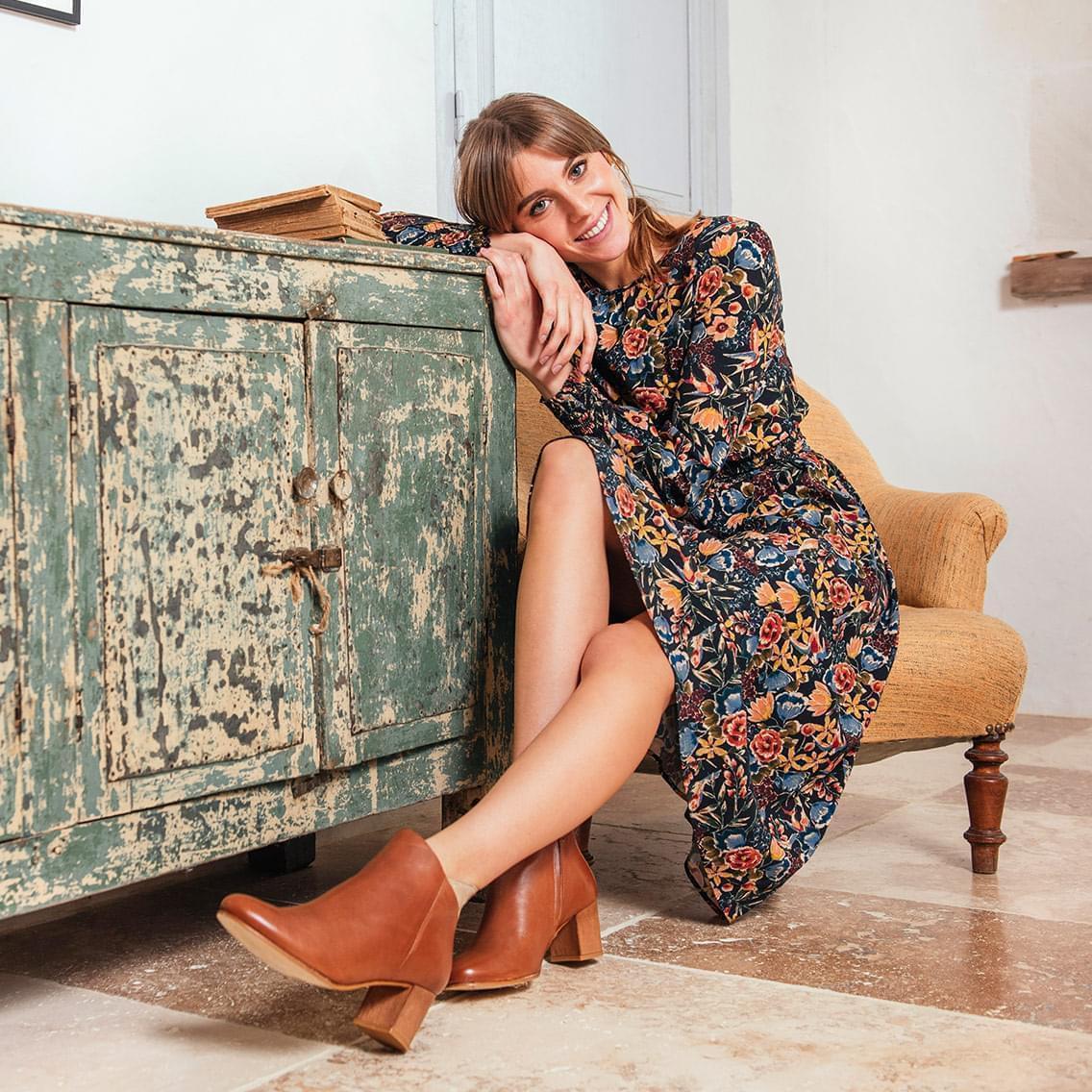 Bi material, our womens' ankle boots, made in full calf leather, are adorned with Black or Tan glitter suede. All those details confer them a subtle touch of creativity.
Easy to pull-on and off thanks to their discrete zip, our Triangle heeled boots are likely to become your daily basis!
Either Black or Tan, our Triangle boots match both dresses or pants, tights or glitter socks, for an elegant figure.
Also available with flat heels, our Triangle ankle boots will be your wardrobe timeless piece.