Chukka
Meet our Chukka, the perfect balance between elegance and casual style ! Either with a suit or blue jeans, it will become your new daily basis! 
First used by Polo players, the term Chukka come from Polo game periods, the "Chukkers".
Pied de Biche decided to give a special touch to this classic : subtle interplay of materials, between suede, smooth, full-grain and pull-up hides. 
Did you know? At first, Chukka boots were Polo players shoes, who liked to wear those semi-rising lace-up shoes. Named after Polo game period, the chukkers, they became a timeless shoe model. Pied de Biche wanted to reinvent these classic rising shoes, subtle interplay of materials, between suede, smooth, full-grain and pull-up hides.
Designed in Paris and produced in Porto, European capital city of shoemaking, every detail of these Chukka boots for men is thought carefully.
We work with craftsmen considering not only shoe technicity but also finishing touches and assembly.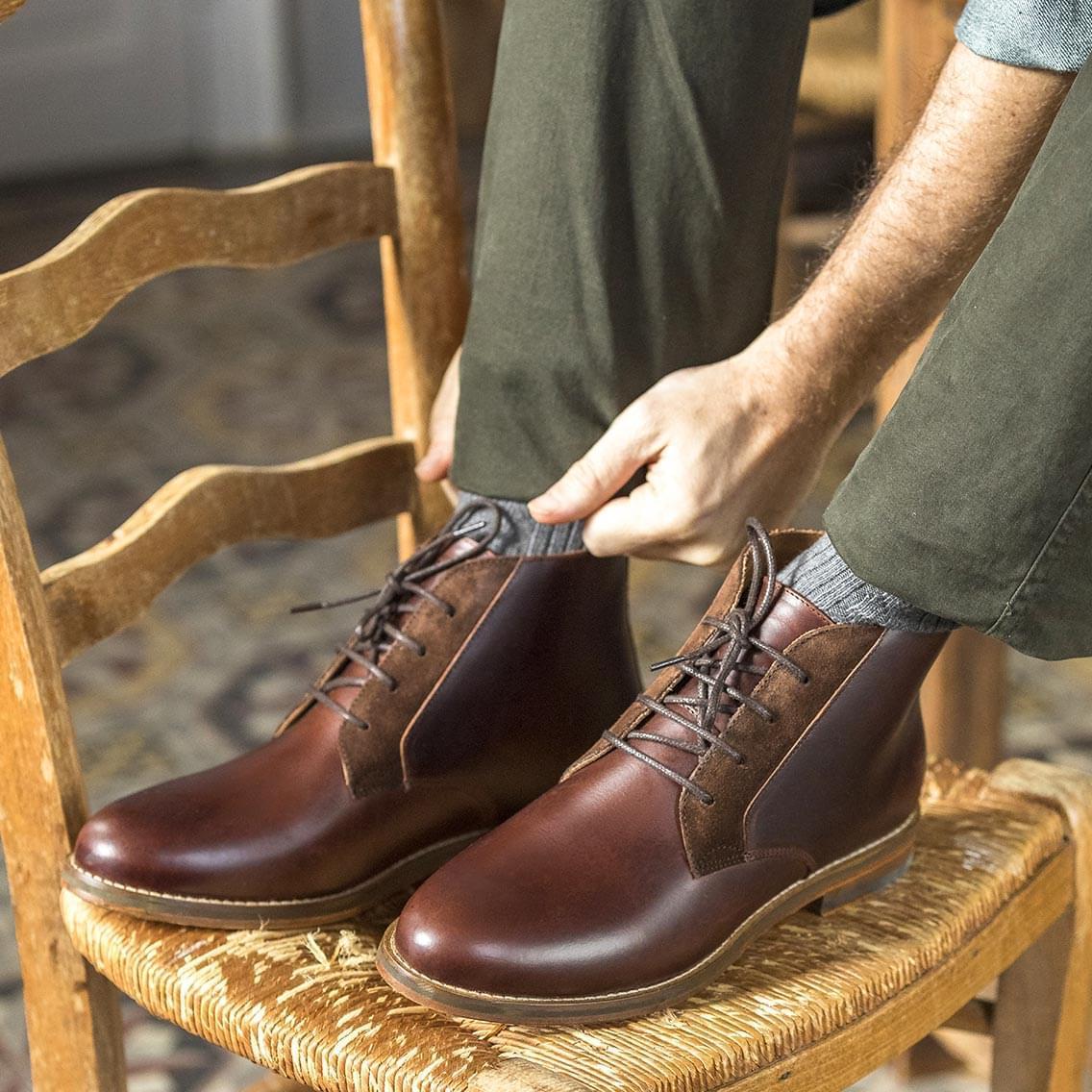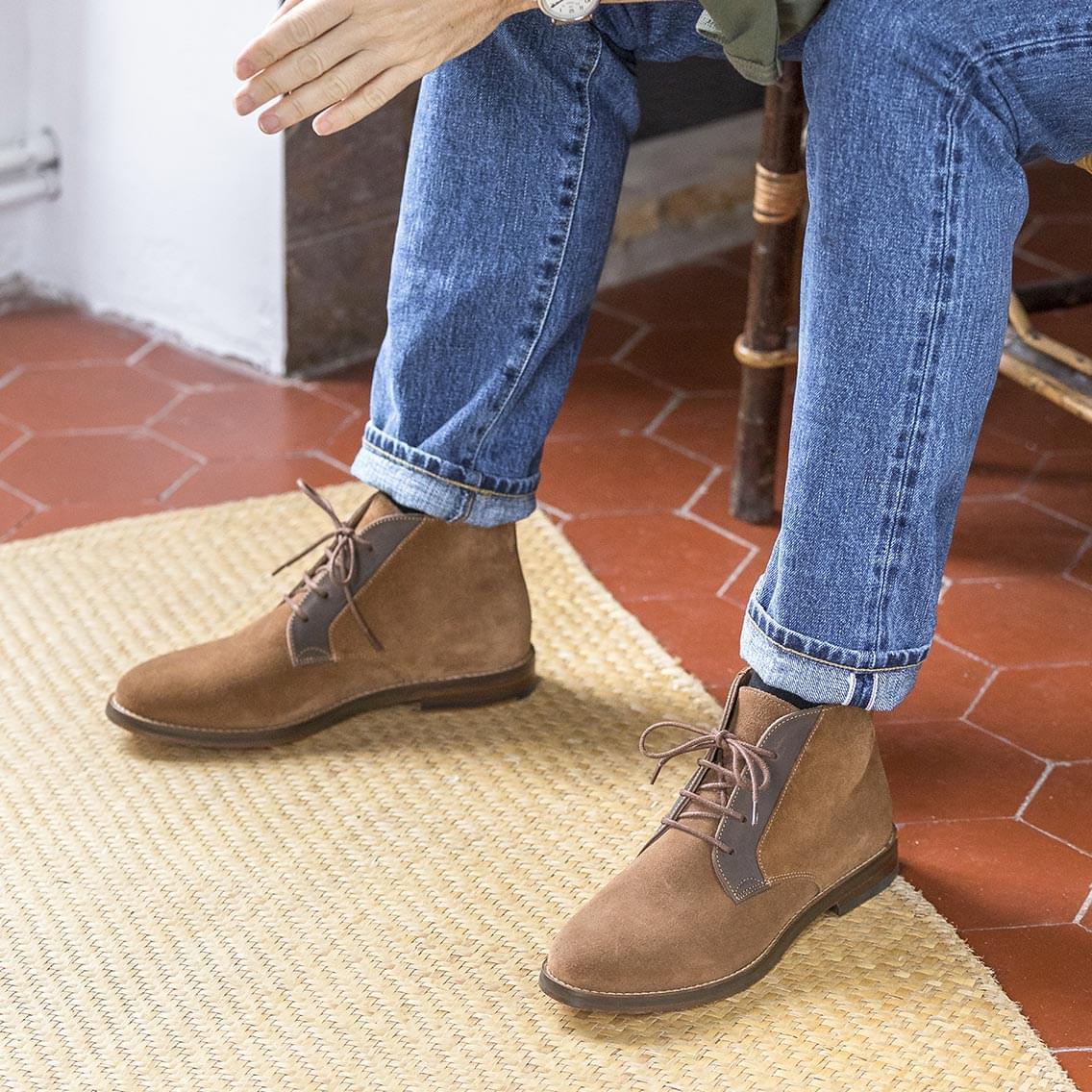 Full calf leathers used to make our Chukka boots were selected in Northern Italy. Suede, smooth or pull-up leather, every hide is worthy of the greatest luxury brands.
Our lace-up boots for men are Blake stitched and assembled on a high-quality leather soles.
Pied de Biche Chukka boots for men perfectly match our brand DNA. Declined in subtle colored hides, our Chukka shoes pair with both suits or casual outfits.
To expand the lifespan of your leather shoes, we recommend you put shoe trees inside when not wearing them. It will absorb humidity and help maintain their original shape.
The craftsmen with whom we collaborate attach as much importance to the style as to the technical characteristics of our shoes.
The full-grain calfskin used for our chukka boots are carefully selected in the Trentino region of north-eastern Italy. Smooth leather, suede or even bold leather, the skins are of an irreproachable quality, worthy of the biggest houses.
Our lace-up boots for men are sewn in Blake, and adorned with a leather sole, accompanied by an extra thickness in rubber. Real thermal insulation, this technique makes our shoes suitable for all circumstances.
Very trendy, they come in different colors of leather, and adapt to both dress and casual styles.
Our suede models play with a bi-material aspect: a contrasting leather sewn yoke dresses the lacing rod, for a subtly asserted style.