FULL CALF LEATHER LINING 
Each Pied de Biche item is lined with full calf leather, a noble hide, proof of high quality and extreme comfort. 
First insole is also fully made of calf leather, and lined with a comfort sole. 
Insole can be removed to facilitate cleaning. 
The lace-up sneakers
Appreciated for their versatility and the relaxed touch they bring to an outfit; they have become symbols of an era. This all-terrain basketball fits into a multitude of different looks. Their sleek design allows them to be worn instinctively.
Silently
Long reserved for recreation, and banned from meeting rooms, sneakers have become a staple of dressings combining chic and relaxation. For the anecdote, sneaker derives from the English sneak on which means "to sneak".
Designed in Paris and manufactured in Porto, the European shoe capital, nothing is left to chance for this model of low sneakers.
Strobel mounting
t is an essential with subtle details and trends mixing comfort and high-end confection with a sewn strobel.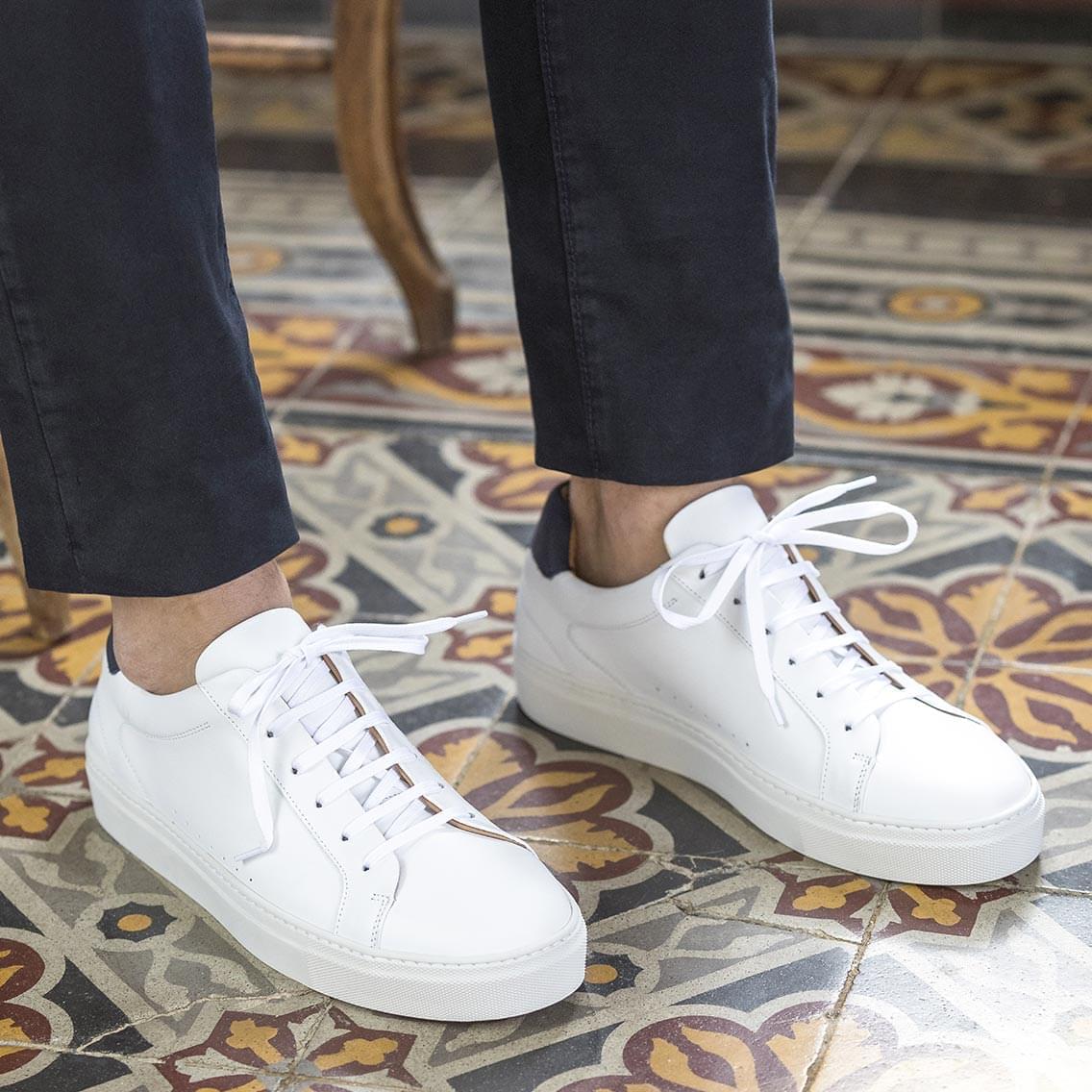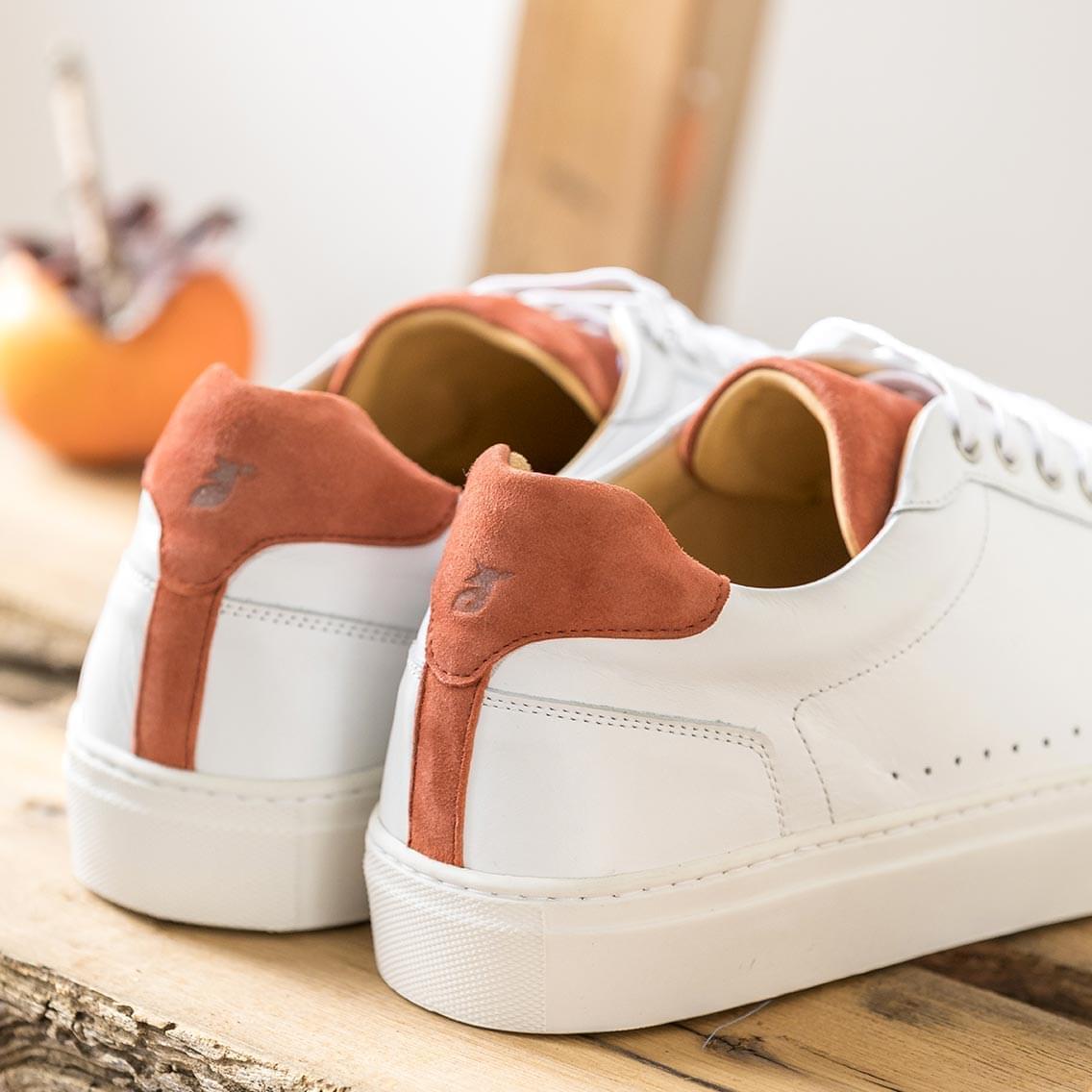 Pied de Biche touch
Combining comfort and elegance, our sneakers are made to accompany you every day. We wanted them to be thin and streamlined, with an upper made entirely of leather, to let your feet breathe.
Over time, the leather will soften to provide you with good foot support.
It is your ideal companion, whether to exercise or play it relaxed! The honey-colored rubber sole provides a quirky touch that gives it its full potential!
An assertive style
You can't go wrong! A white low sneaker can only fill you. Dare to wear it with a suit, you will wear an assertive style! Switch to jeans for a casual look! They will go perfectly with Pied de Biche socks.
With a simple white T-shirt and straight jeans for a minimal look and why not a pair of tennis socks for a streetwear effect. Jeans can be rolled up to reveal socks or ankles.
They can also temper an outfit with strong pieces at the top like a patterned shirt.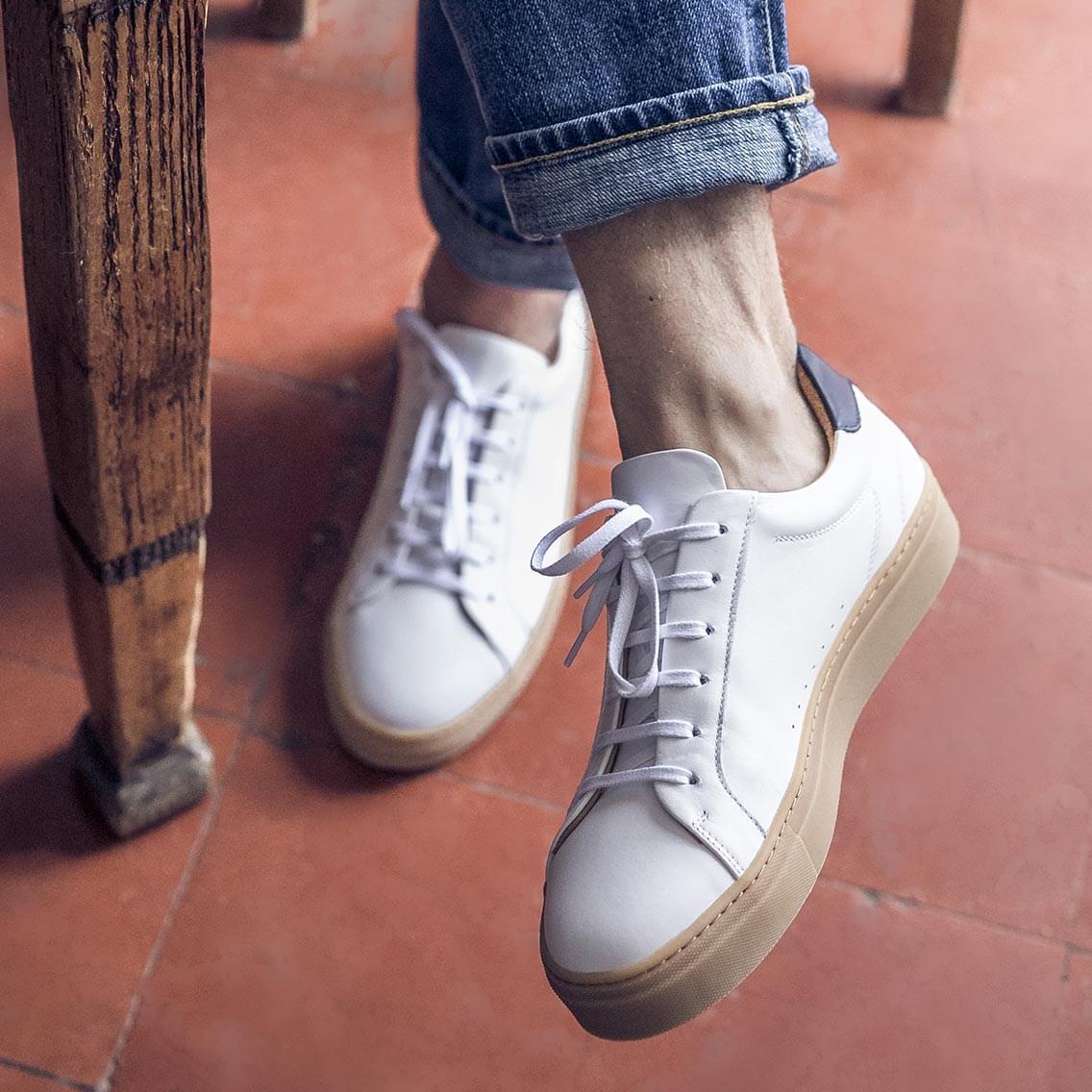 Back to top