130,00 €
Check availability in store
Features

Lace sneakers made with khaki smooth leather
White rubber sole
Full calf leather from Northern Italy
Full calf leather lining

Delivery

Shoes care

We advice you to protect your sneakers from humidity with our waterproofing spray. It will ensure a longer time life. 

Do not hesitate to gently apply our Pied de Biche "Crème de soin" with a soft cloth, before using our buffer brush.
FULL CALF LEATHER LINING 
Each Pied de Biche item is lined with full calf leather, a noble hide, proof of high quality and extreme comfort. 
First insole is also fully made of calf leather, and lined with a comfort sole. 
Insole can be removed to facilitate cleaning. 
Lace-up Sneakers
Sneakers had long been banned from offices, and kept for recreation; this time is over, they became a must-have!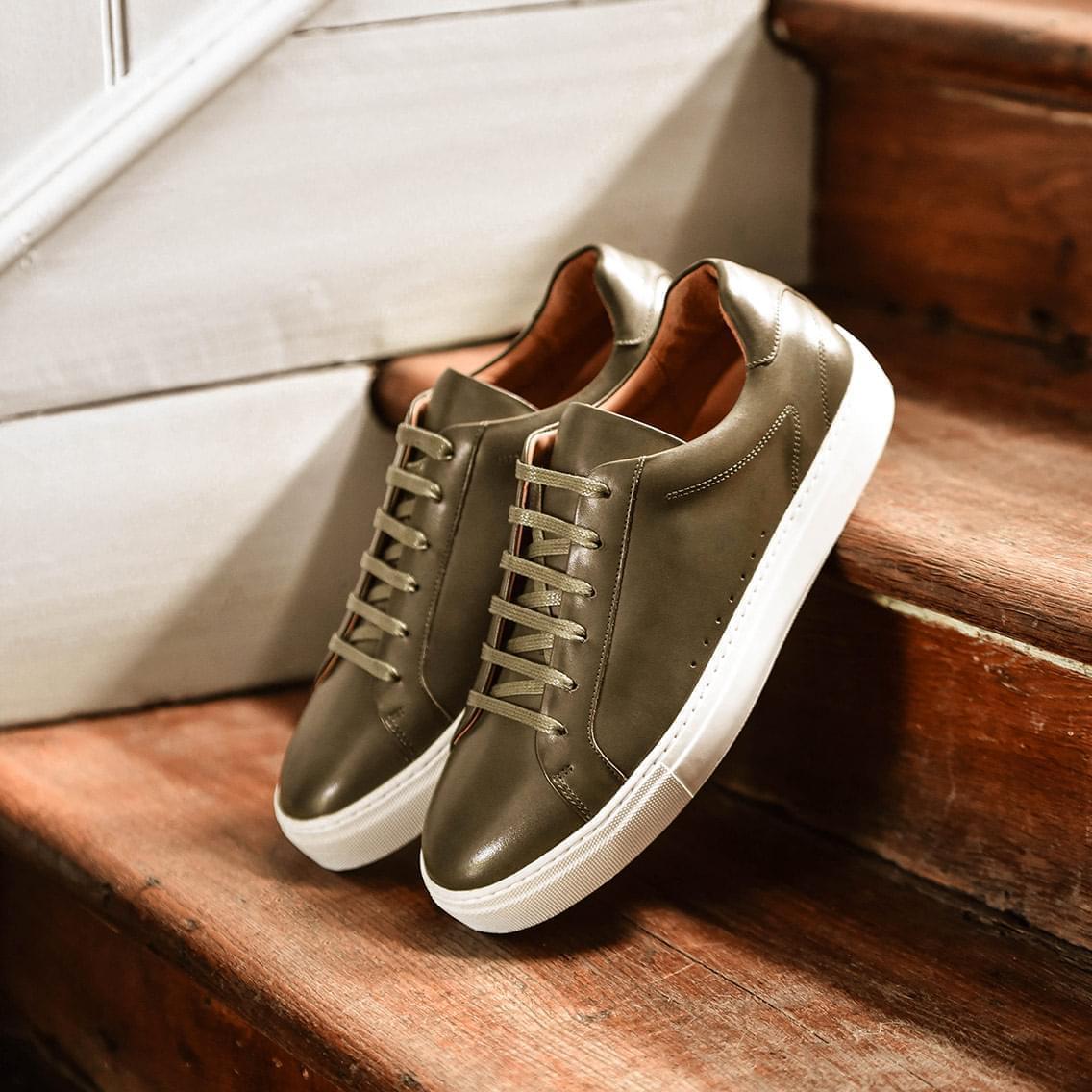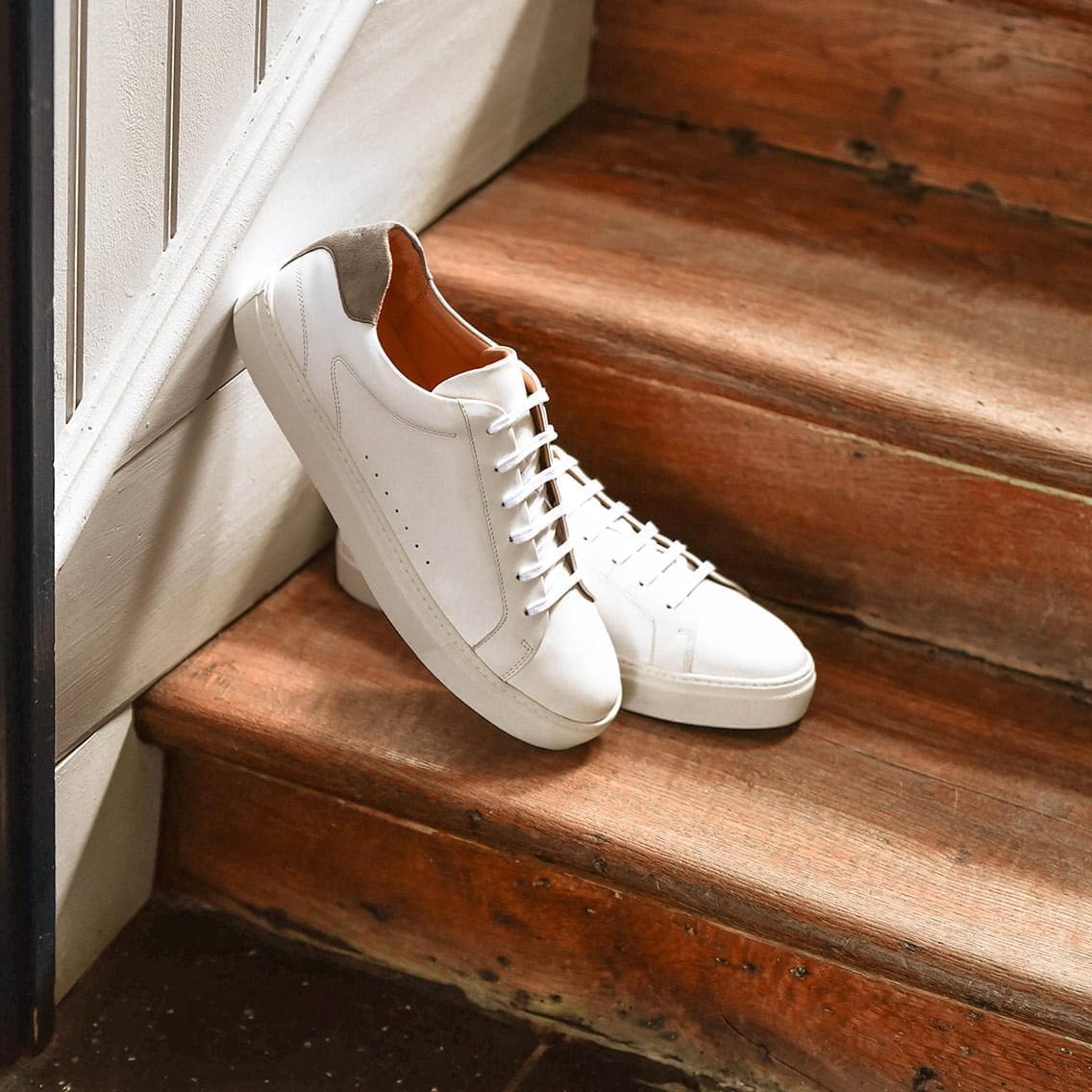 Pied de Biche signature touch
Both comfortable and elegant, our sneakers are made to be your new daily basis. We worked to get perfectly sleek sneakers, with full calf leather upper. They will be a great companion in every situation!
Styling tip
No misstep with our sneakers! With a suit? You will assert your style. Wearing jeans ? They will give you the elegant but relaxed touch you just needed!