Sneakers
Our high-end sneakers will become your daily basis !
What make them different ? Their high quality leather, their original patterns, and their full calf leather lining!
They will ensure your look suppleness and style!
Sneakers have invaded female wardrobe! Pied de Biche lace-up sneakers are thought as luxurious creations, far from the casual image their could provide at first. 
We wanted to create perfect women's leather sneakers, not only comfortable but also fancy and original.
Many prototypes later, here are the low sneakers you were dreaming about, fully made of full calf leather. In Porto, we work with craftsmen considering not only shoe technicity but also finishing touches and assembly.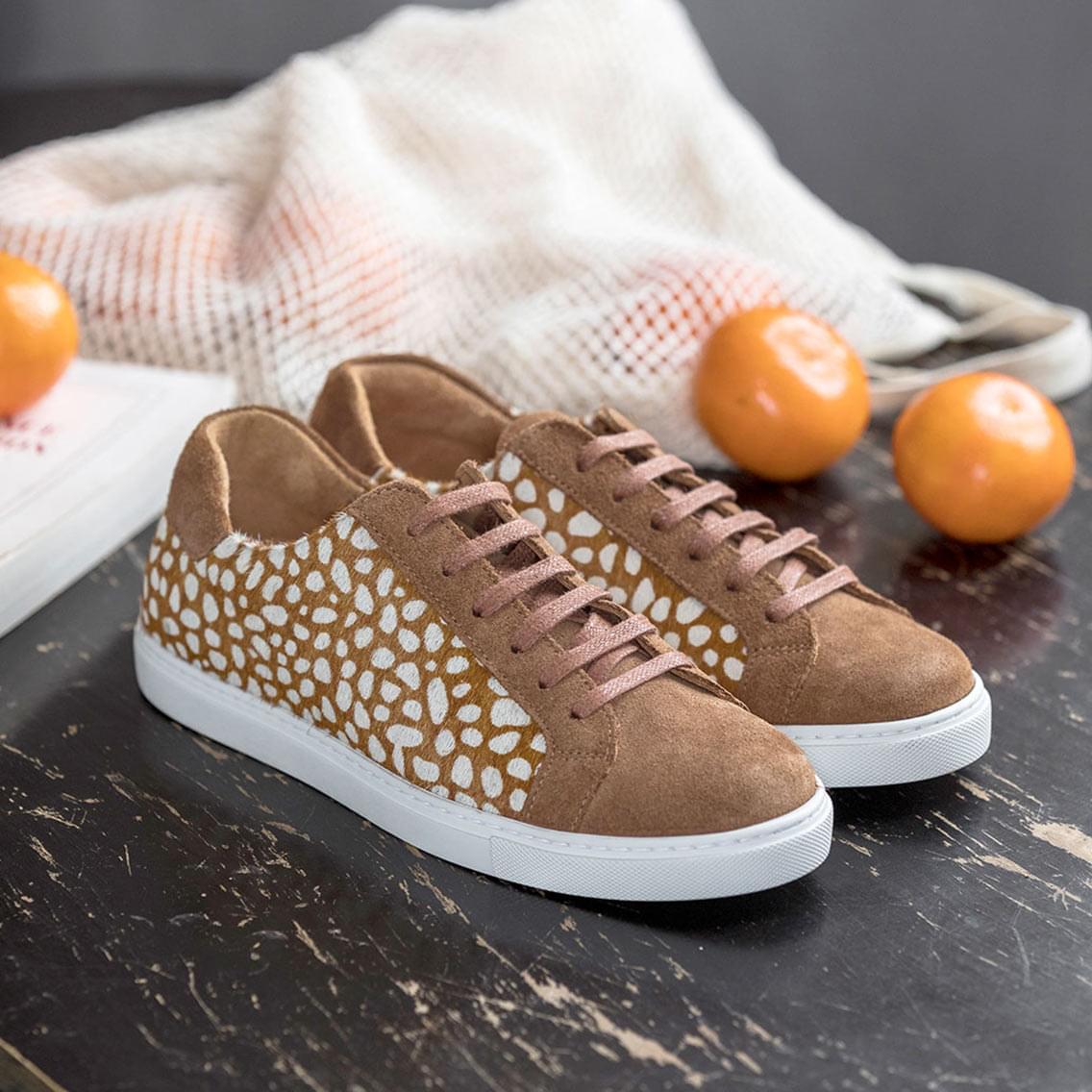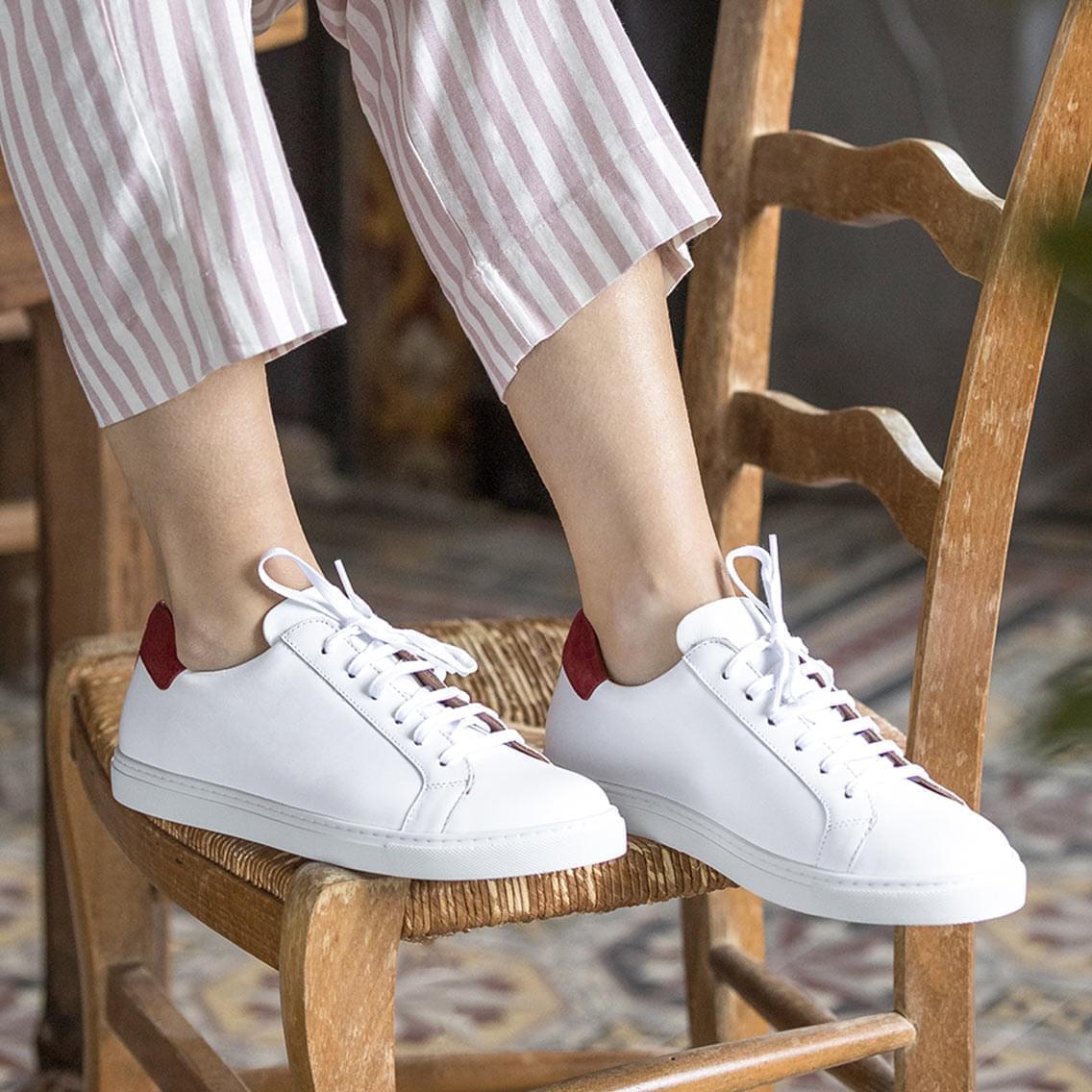 Using suede, smooth or printed leather, our lace-up sneakers will bring the original touch every outfit needs! Bi material, Pied de Biche women's sneakers play with glitters and patterns.
From our classic white sneakers to our iconic Full Biche, our collection will become your daily basis! Stitched to a natural rubber sole and full calf leather lined, our lace-up sneakers are both elegant and made to last. To match your sneakers, have a look at our glitter socks, made with love in Limoges, France.  
Our sneakers exist with velcro and laces!