EMBOSSED LOGO
Our Biche logo is subtly embossed, directly hot-stamped. Discrete, it will be your ne daily companion!
The Triangle Boots
Sometimes made from smooth leather, sometimes out of suede, our zip-up boots will soon become indispensable! Adorned by a small textured or glitter triangle, they are very understated but still have an unique edge!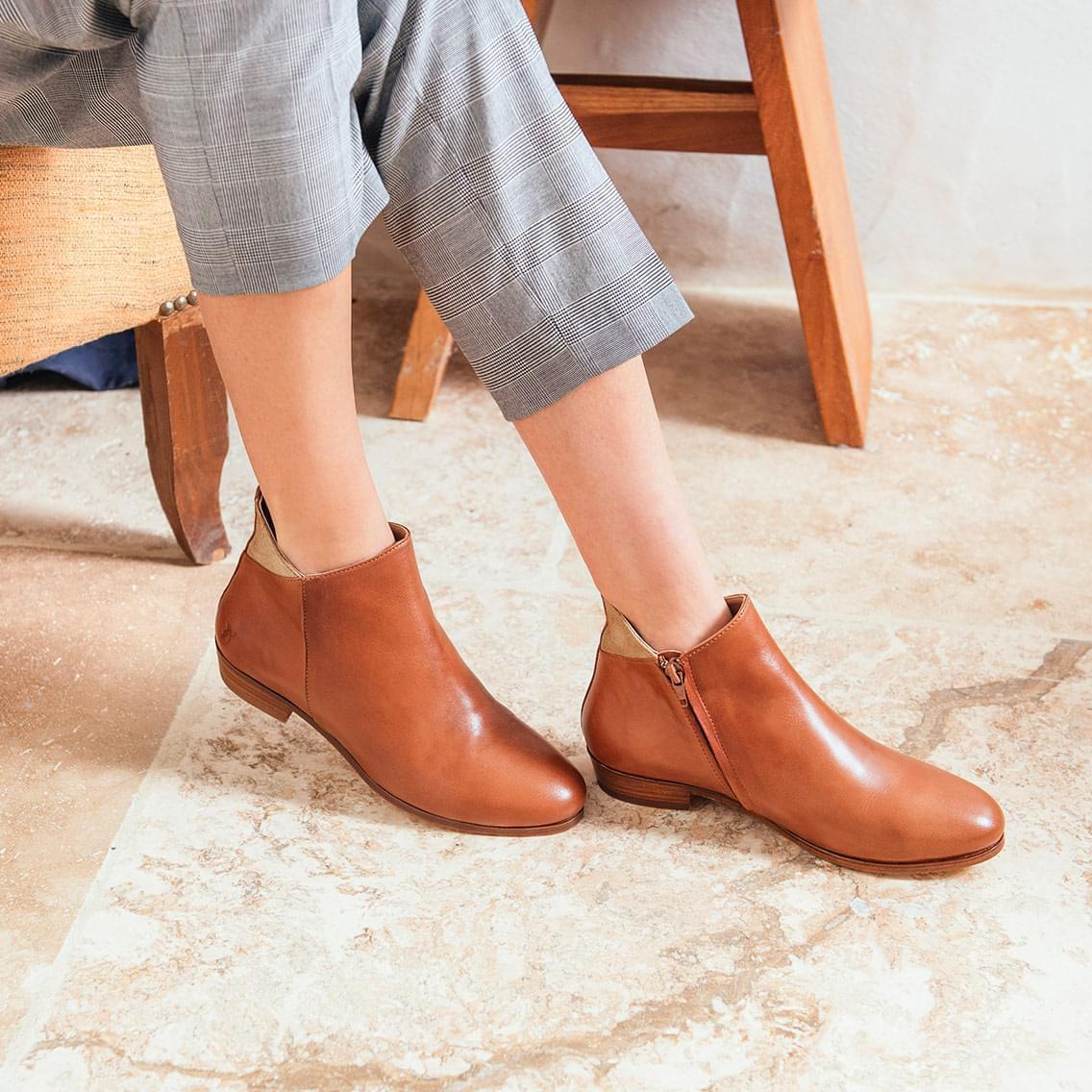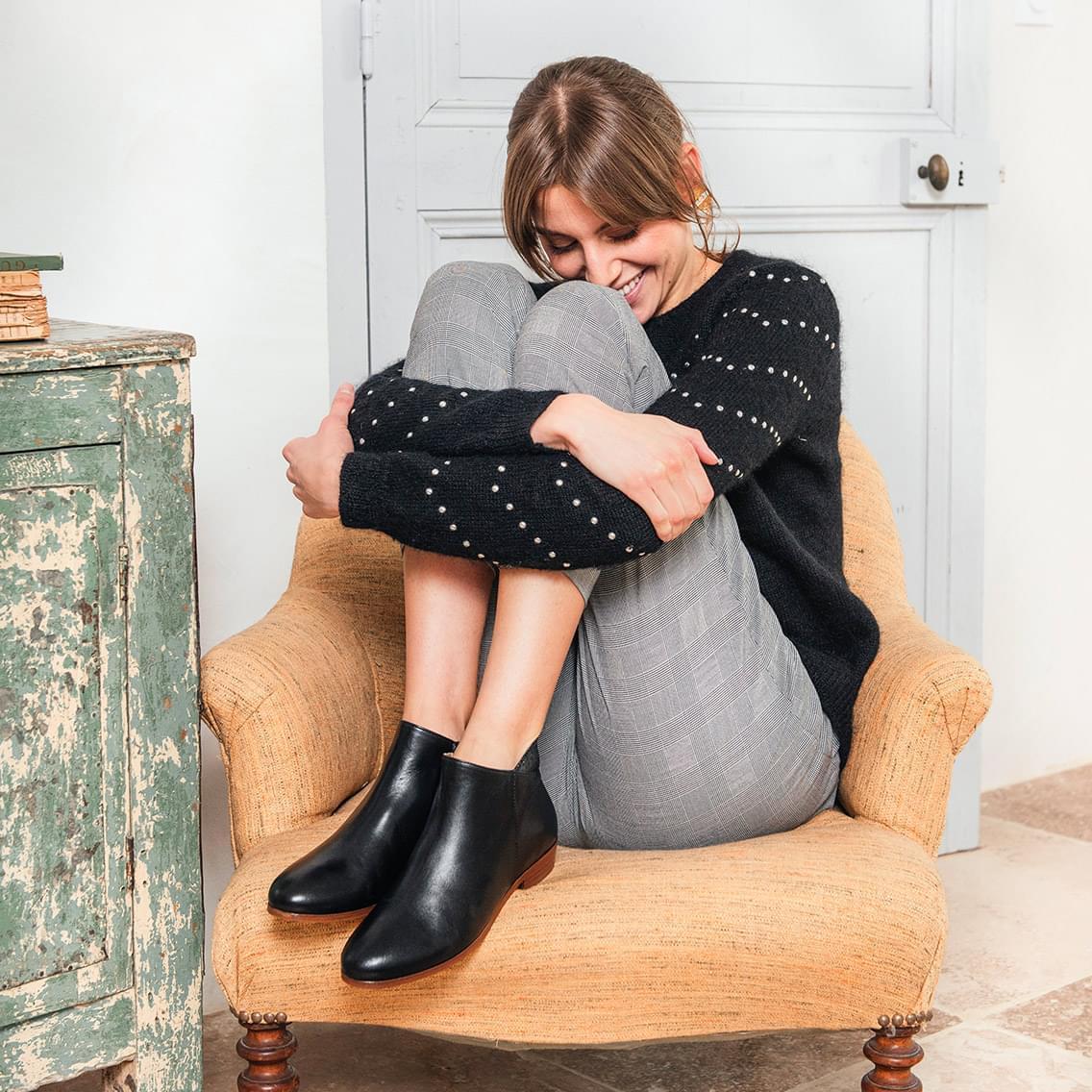 Pied de Biche signature touch
It is the skillful combination of different materials and colours that define Pied de Biche's DNA. It gives a refreshing little touch of fantasy to this great classic!
Styling tip
Our Triangle boots are the perfect basic staple piece to have in your wardrobe. They can be dressed, up, down, worn during the day or in the evening, we know you will not be able to live without them!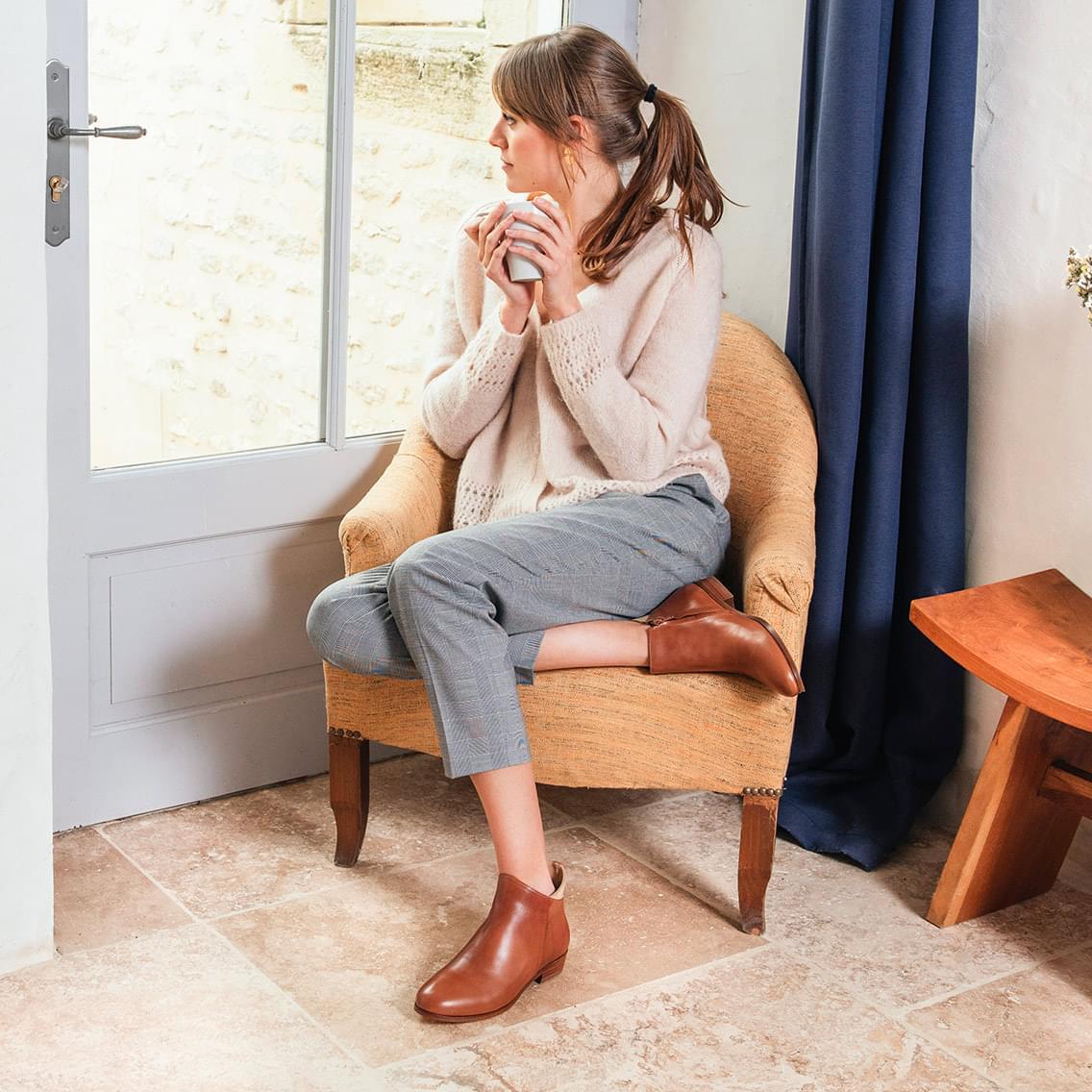 Back to top