Sneakers Suzanne
This year we are introducing a new sneaker model with a thicker sole.
All in bi-material with inserts in suede calfskin or goat suede in gold, peach or tile.
TOP-OF-THE-RANGE SNEAKERS
There is something for every taste; in smooth leather or suede, laces or Velcro.
From white or cream sneakers to more fanciful models with rivets, or even our precious doe motif.
SILENTLY
Historically, these are the first shoes that allow noise-free walking thanks to their rubber sole. Sneaker comes from the English "to sneak on" which means "approach by surprise".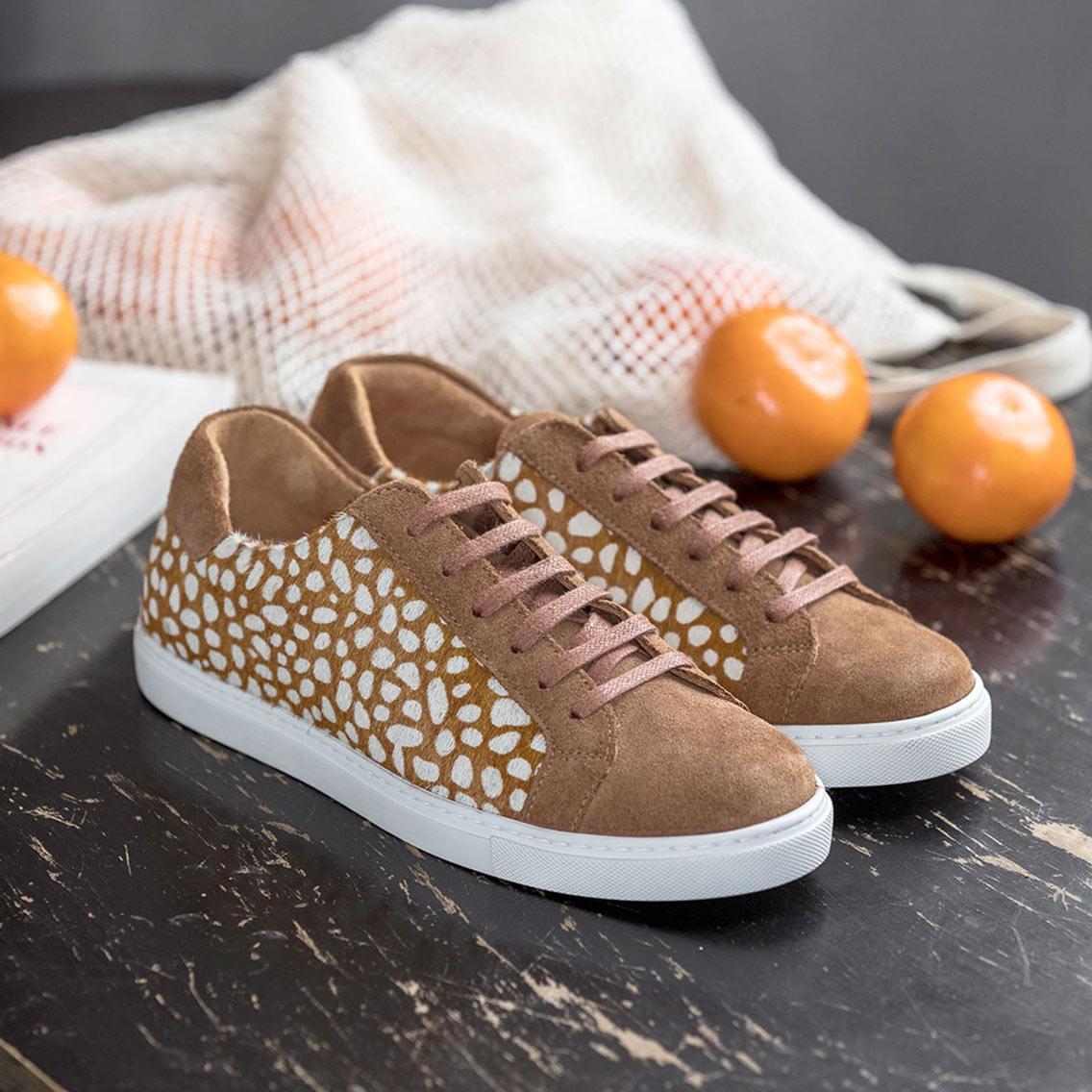 FOR THE URBAN MACADAM
They can be basic with jeans, diverted with a skirt or suit pants.
Super cool with Pied de Biche socks. It is a sports shoe suitable for everyday life to make it your daily ally.


Street credibility 
At every age, there are good reasons to wear sneakers. We offer high-end sneakers in solid leathers fully lined in cowhide leather.
fOR PLEASURE 
We appreciate them for their dose of originality but also their chic sneakers side. To satisfy you, they exist in laces or in Velcro.
ROBUST AND COMFORTABLE
These sneakers will become loyal allies who will accompany you for a long time. They are fully lined in cowhide leather which makes them feel like slippers. The white rubber or honey sole helps to cushion the steps.
It's the right pair for optimal comfort.